Formed program attracts 145 parish registrations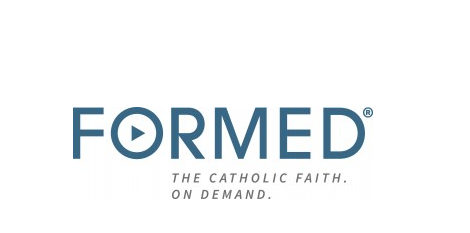 When Pope Benedict XVI said the Catholic Church could not be credible in its evangelization efforts if it was not in cyberspace, he signaled a new approach for Catholic catechesis – the teaching of the catechism.
And with a grant from Archbishop Dennis M. Schnurr, 145 of the 200 parishes in the archdiocese have registered for "Formed." Father Thomas Wray, director of the archdiocesan Office of Evangelization and Catechesis, has contacted all pastors and DREs with instructions on how to register and use the new faith formation tool.
"Formed" is a new gateway to the best teaching videos and books to deepen the faithfuls' relationships with Christ and His church, according to the website. The material is all in one place and is accessible on most smart phones, tablets, and computers.
"What I love about it," Father Wray said, "Is that it aligns with the New Evangelization."
What makes "Formed" different from the many other sources of catechetical material, Father Wray said, was that it is bundled.
"It compares to the collection of the Metropolitan Museum of Art. The collection is stored and then special elements of it are assembled in the museum for exhibits. The Augustine Institute has made arrangements with numerous sources to assemble this library and then they 'curate' it digitally," he said.
The resource is available through the registered parishes and is accessible via password assigned by the parish pastor or DRE.
This article first appeared in the January 2016 print edition of The Catholic Telegraph.