2016 Jubilarians: Franciscan Sisters of the Poor
The staff of The Catholic Telegraph wishes to express our gratitude to the following Franciscans of the Poor celebrating jubilees in 2016 for their steadfast faith and dedicated service to the Archdiocese of Cincinnati.

Franciscan Sisters of the Poor
70 Years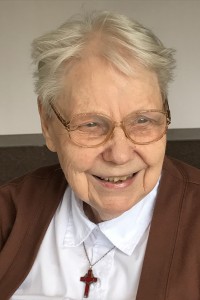 Sister Miriam Bulcak
"It's truly a joyous life; I've been blessed." Originally from Flint, Mich., Sister Miriam entered the congregation in 1946. Holding a degree in business administration from the University of Dayton, Sister Miriam spent most of her active years in the Business Office in various hospitals in the Congregation. Over the years, she spent ministry time in Cincinnati, Covington, Dayton and Columbus hospitals. She transitioned into pastoral care, where she served for over 15 years. In her most recent years, Sister Miriam serves the congregation in prayer and presence while sharing her love of baking with others.
Sister M. Pascaline Colling
"Religious life has been a privilege and a blessing." Originally from Quincy, Ill. Sister M. Pascaline entered the congregation in 1946. She was a convert to Catholicism. She holds two degrees: one in business administration from the University of Dayton, and a degree in hospital administration from St. Louis University. In addition, she held a certificate as a nursing home administrator. Sister M. Pascaline initially spent several years working in the Business Office of several hospitals in the congregation in Covington, Dayton and Columbus. She transitioned into administration and served in Kansas City and in provincial leadership. For over 22 years, she was executive director of Schroder Manor, a long term care facility in Hamilton, Ohio. She remains actively engaged as a volunteer managing a resident gift store in Hamilton.
60 Years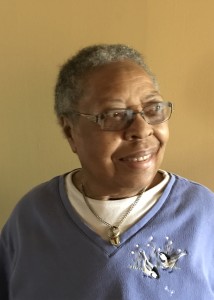 Sister Marie Martin Smith
Originally from Speed, Mo., she entered the congregation in 1956. She was a convert to Catholicism. She studied radiology. In her early years, Sister Marie Martin served in dietary and social service in Cincinnati, Dayton and Hamilton. After becoming a radiology technician, she served in Cincinnati and Dayton in hospital settings. She transitioned into home health services and ministered in Cincinnati. She spent a year in the Senegal mission of the congregation. "I chose the right life," she daid. "I always wanted to help others. I am thankful to God and all those who helped me to be a true Franciscan Sister for 60 years of my life!" Sister Marie Martin now serves the congregation in prayer and presence.
50 Years
Sister Joanne Schuster
"Spiritual life is the greatest adventure you can have; it brings challenges and opportunity to grow and to love and to encounter the divine within," said Sister Joanne. Originally from Milwaukee, Sister Joanne entered the congregation in 1966 as a practical nurse. She pursued a degree in nursing from the University of Cincinnati and holds a second undergraduate degree in theology from Xavier University, followed by a doctorate from the Union Institute in administration of health care. She worked in the nursing field in Cincinnati for a few years before becoming a member of a core group that evolved into Franciscan Health System. The System devoted its energy to acute and long term care along with social service outreach across the congregation's sponsored facilities. Sister Joanne eventually became the president of the System, a position she held from 1983 through 1996, and was executive director of the Franciscan Health Care Movement (1980-1993), and began the Foundation in 1984. She served in regional and congregational leadership, as well. Currently, she is devoted to holistic alternative practice and spirituality.