Funeral of fallen firefighter packs Cathedral, Plum Street [Photos]
Staff Report
The funeral of City of Cincinnati Fire Apparatus Operator Daryl Gordon, who was killed in the line of duty March 26, took place at the Cathedral of St. Peter in Chains Wednesday, April 1.
Though Gordon was not a Catholic, the cathedral was chosen as the venue because it is a centrally located sacred space with a large seating capacity. Despite being able to hold 1,100, the church was easily filled with family, friends and uniformed firemen. The cathedral undercroft was open for mourners as well, with closed circuit televisions showing the service upstairs.
Outside on Plum Street, several hundred fireman and other mourners gathered, listening to the service as it was played over loudspeakers.
Prior to the funeral a procession marched from the Duke Energy Center to the cathedral. Following the service, more than 1,000 firefighters in attendance snapped to attention and saluted as Gordon's casket was brought outside and loaded on to a fire truck. Burial was at Oak Hill cemetery.
Deacon Royce Winters, director of African American Ministries for the Archdiocese of Cincinnati, presided at the Liturgy of the Word funeral service. For a funeral of a non-Catholic to take place in a Catholic church permission must be sought and granted from the archbishop. Father Barry Windholtz, cathedral pastor, also gave his consent.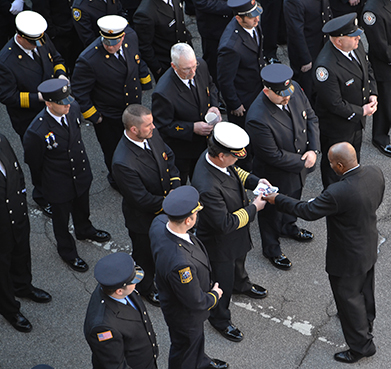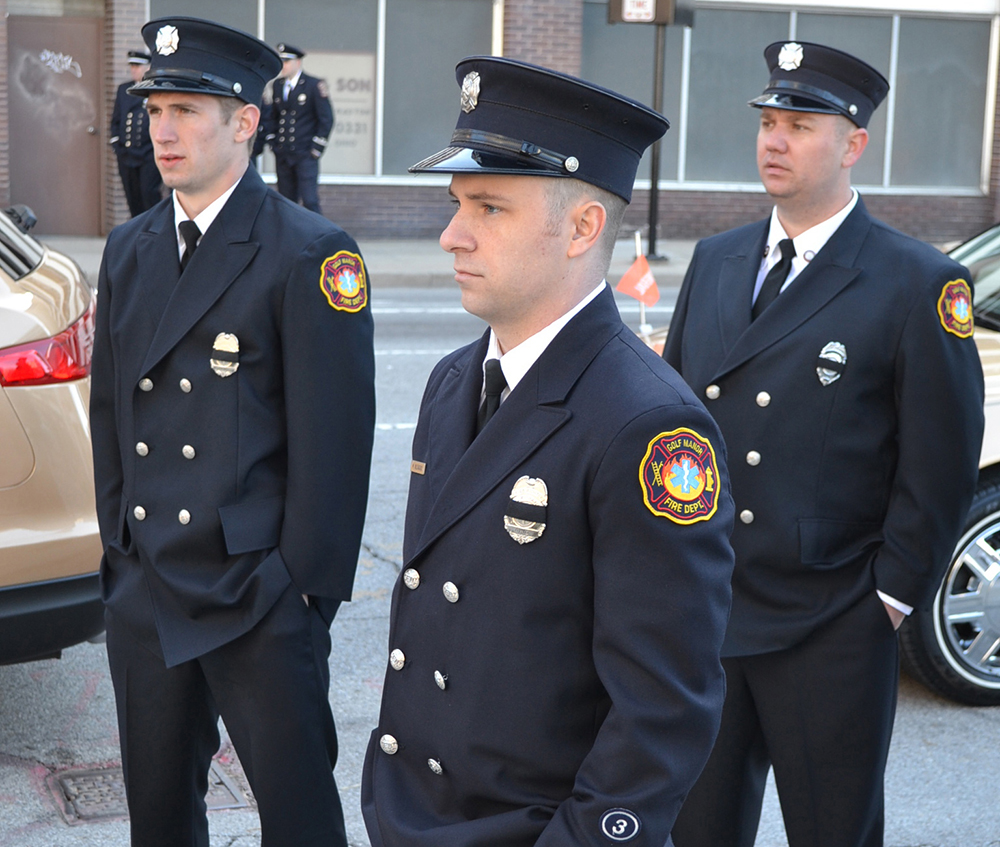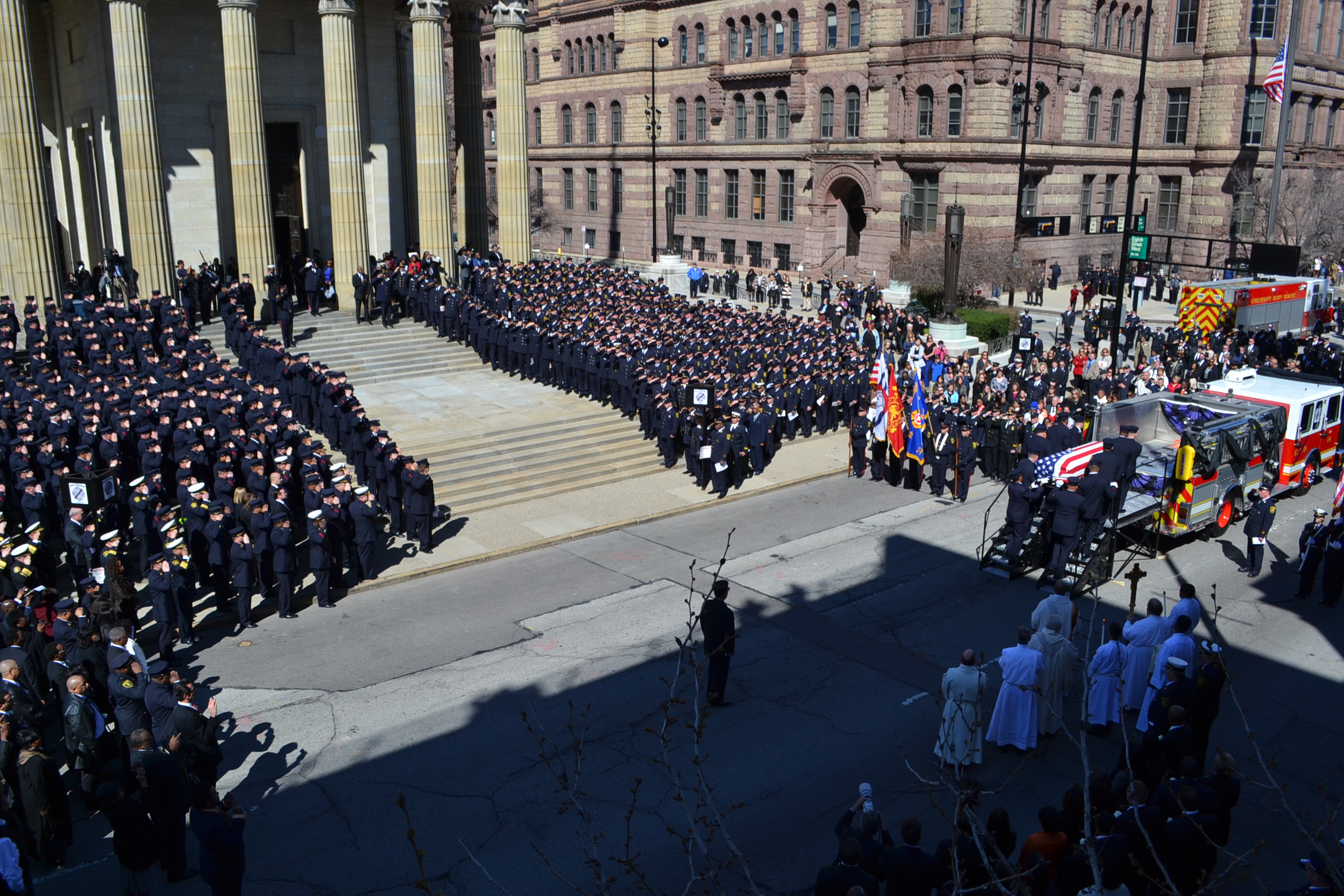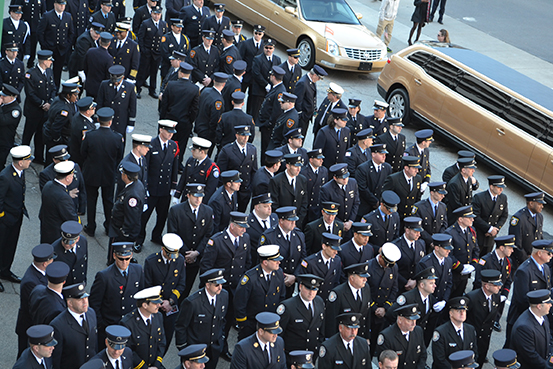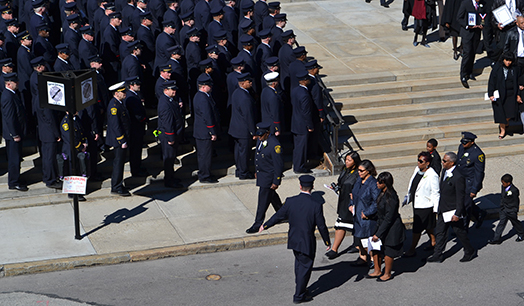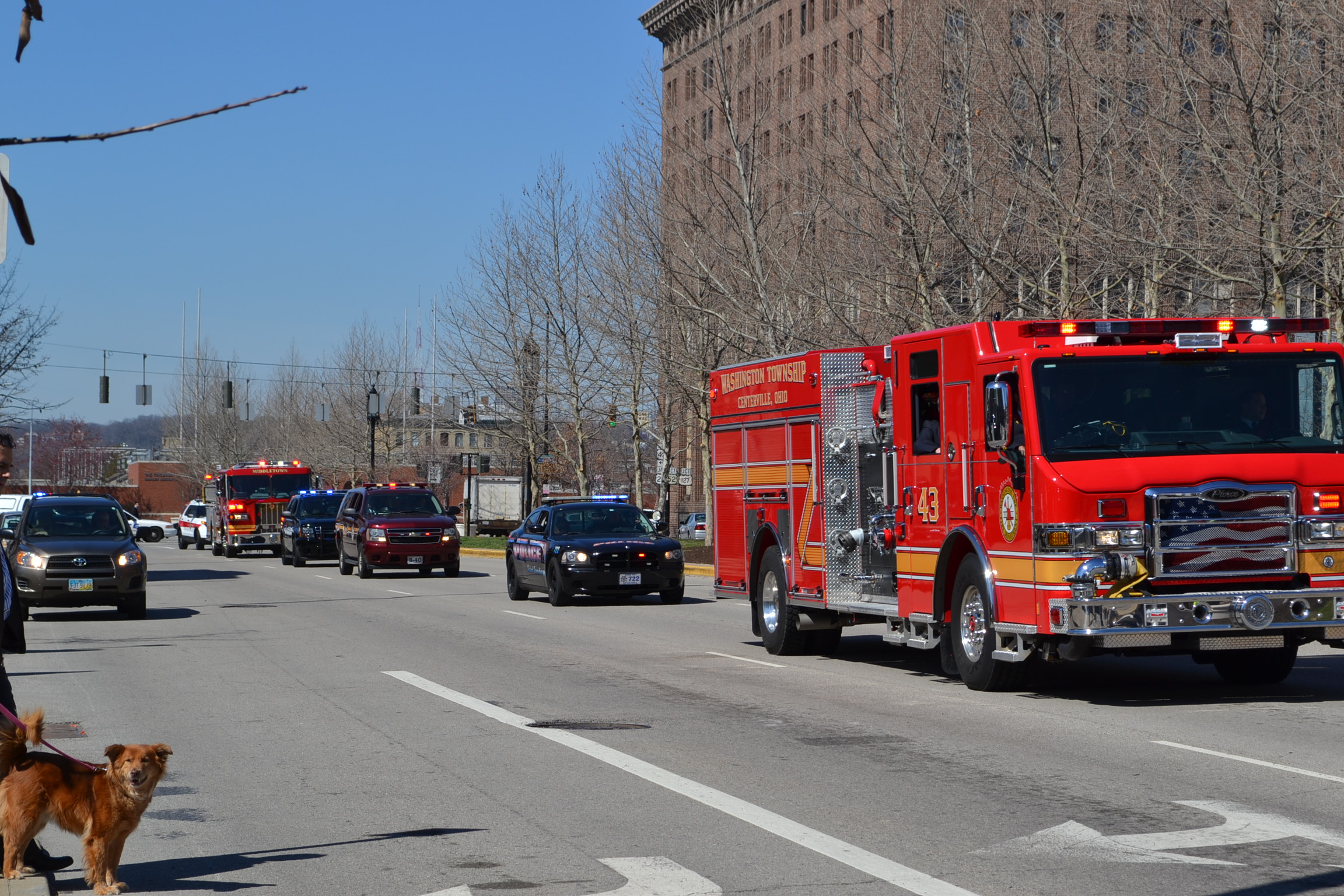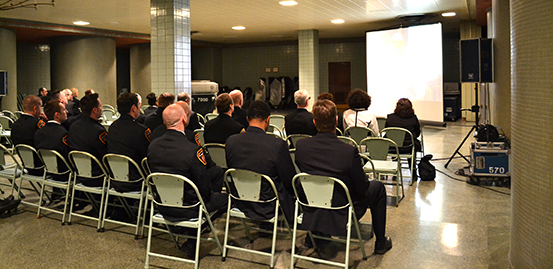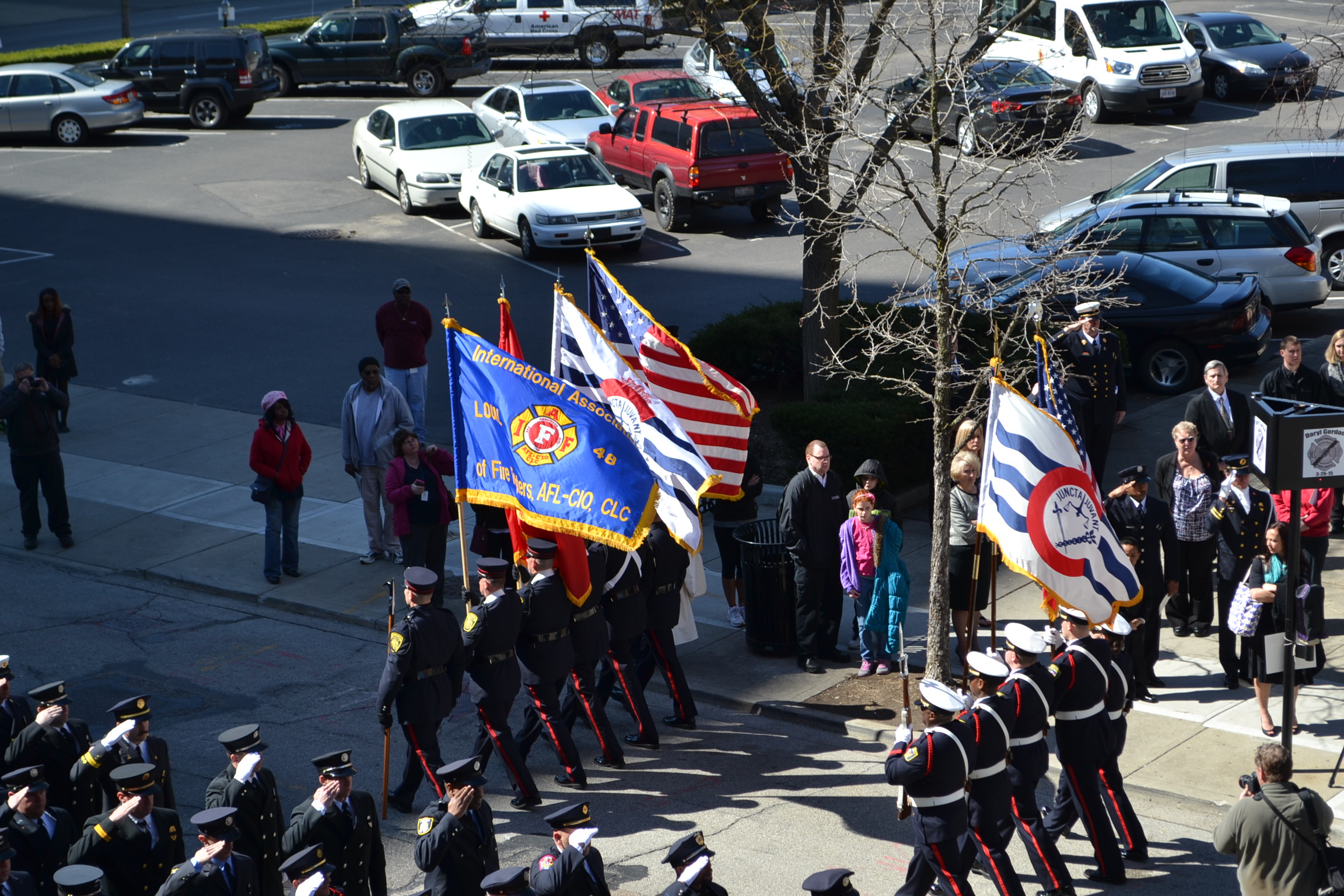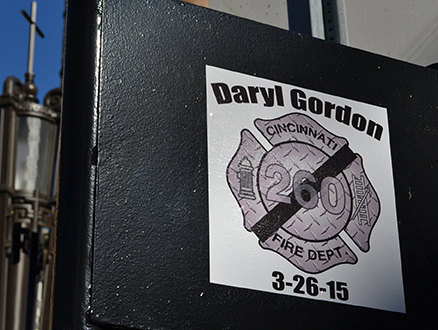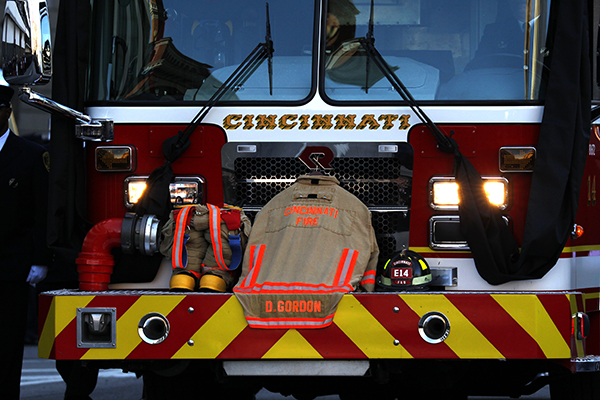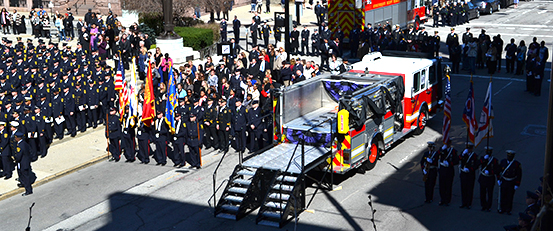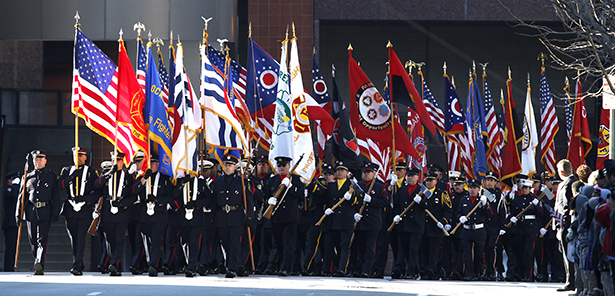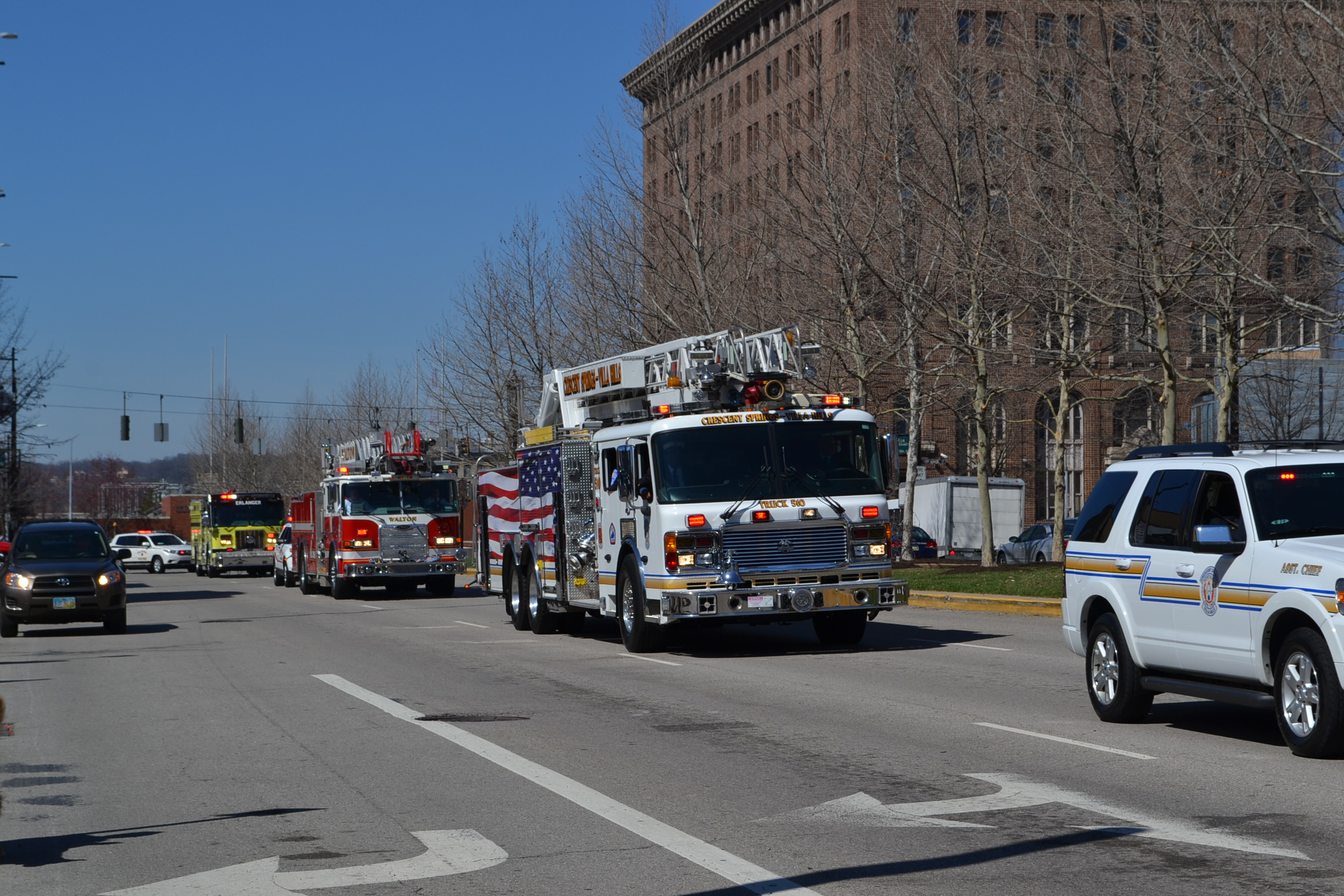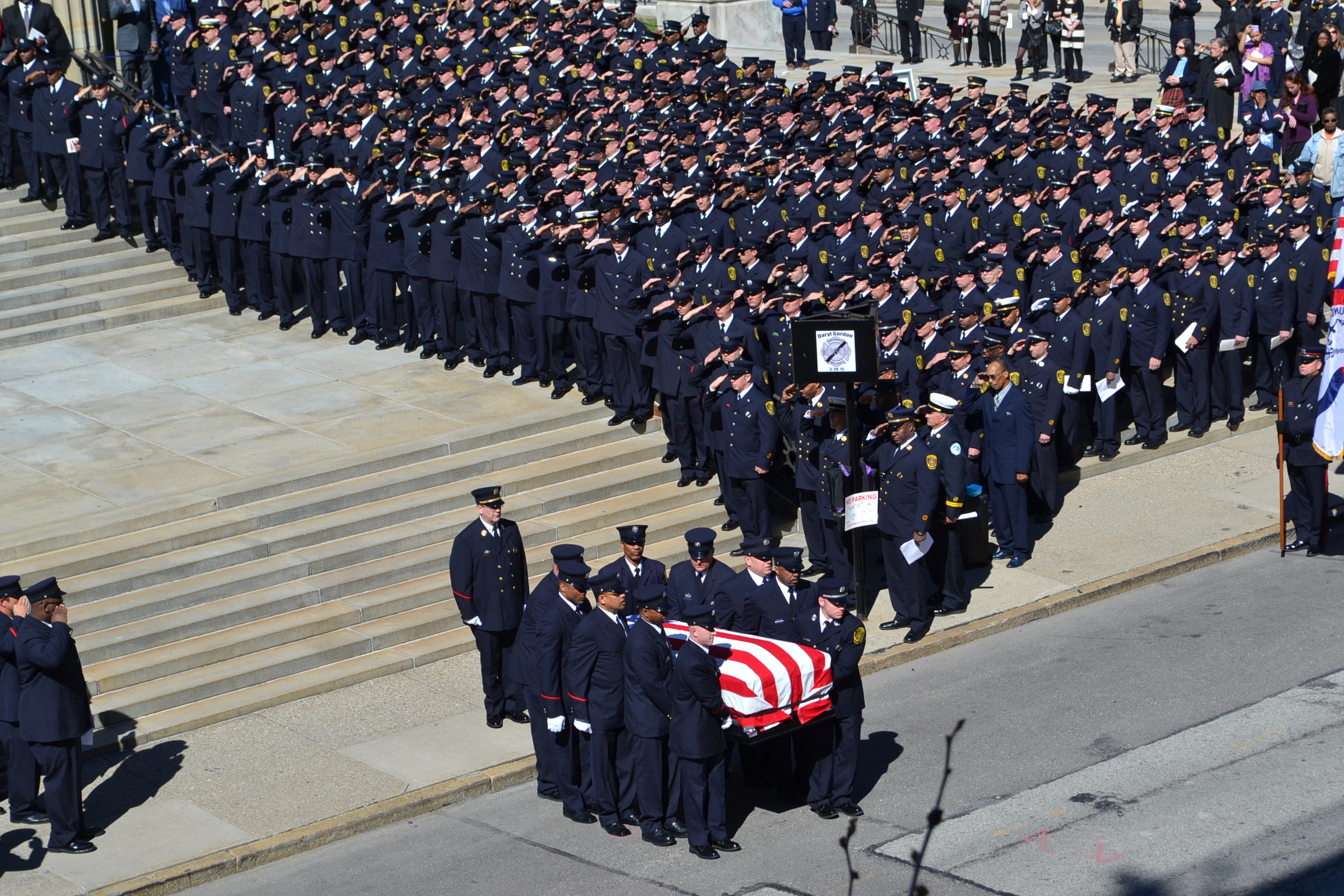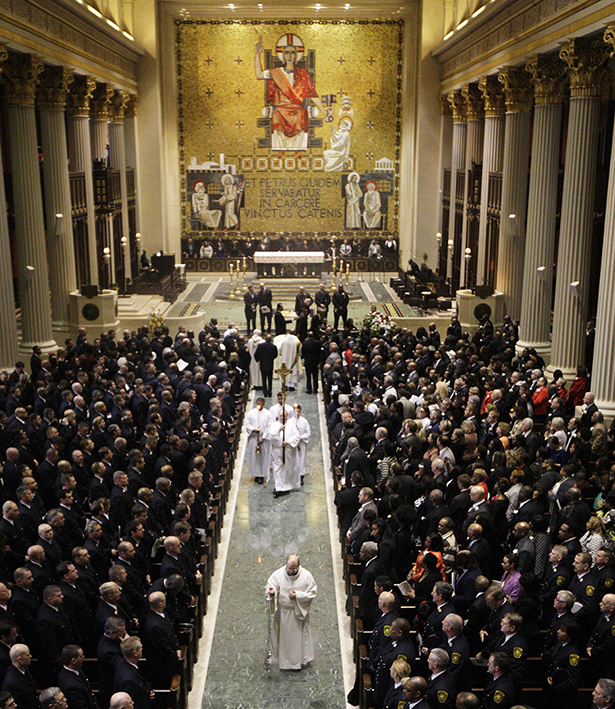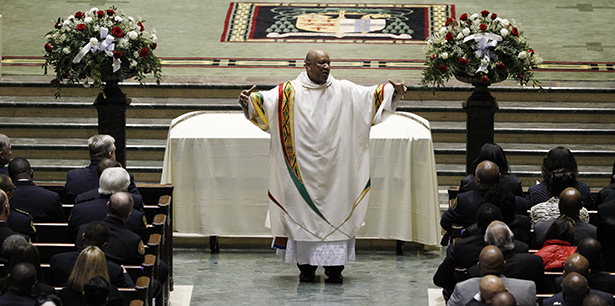 Posted April 1, 2015