Funeral of Purcell Marian student to be held at school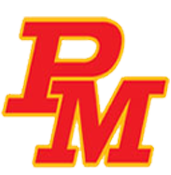 Staff Report
Visitation and services for Kelsie Crow will be held in the big gym at the Eveslage Athletic Center, Purcell Marian High School on Monday, April 13 beginning at 9:30 a.m.
Crow, 17, was a shooting victim around 11 p.m. on April 4 at a Sweet 16 party held in Walnut Hills.  She died early Sunday morning after emergency surgery. When a fight broke out as the party ended, Cincinnati police said more than 60 shots were fired into the crowd. Two other teens were wounded, and one remains in critical condition. Police do not believe the two female victims were targeted. The search continues for the shooters.
The public is invited to attend visitation Monday, April 13, from 9:30 a.m. to 12:30 pm with a funeral service to follow at 12:30 p.m. at Purcell Marian High School, 2935 Hackberry Street.
Kelsie Angela Crow was the daughter of Susan Sergrist and James (Mischele) Crow. She is survived by two brothers, her grandparents, and numerous aunts and uncles, cousins, and friends.
Posted April 10, 2015