Good Friday: A selection of prayers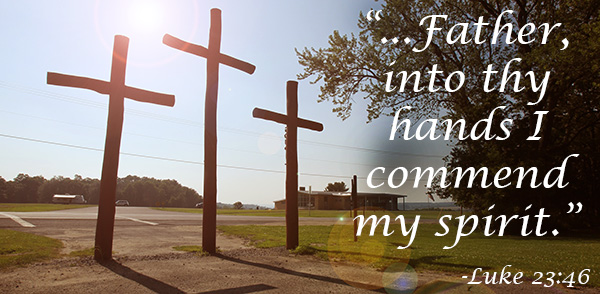 Staff Report
Good Friday is the day when sacred tradition claims that Jesus endured his passion on the cross. According to the USCCB, "The Church celebrates the redemptive death of Christ on Good Friday. The Church meditates on the Lord's Passion in the afternoon liturgical action, in which she prays for the salvation of the word, adores the Cross and commemorates her very origin in the sacred wound in Christ's side."
Good Friday is a day of fasting and abstinence from meat for those of proper age and health.
Below are a selection of prayers appropriate for Good Friday.
Glorious Cross
I adore you, O glorious Cross, which was adorned with the Heart and Body of my Savior Jesus Christ, stained and covered with Blood. I adore you, O Holy Cross, out of love for Him, Jesus, who is my Savior and my God.
Anima Christi
Soul of Christ, sanctify me.
Body of Christ, save me.
Blood of Christ, inebriate me.
Water from the side of Christ, wash me.
Passion of Christ, strengthen me.
O good Jesus, hear me.
Within your wounds conceal me.
Do not permit me to be parted from you.
From the evil foe protect me.
At the hour of my death call me.
And bid me come to you,
to praise you with all your saints
for ever and ever.
Amen.
Prayer at the beginning of each station of the cross
We adore you, O Christ, and we praise you because by your holy cross, you have redeemed the world.
Prayer of St. Anthony
"Behold the cross of the Lord. Flee ye hostile powers of darkness. The lion of the tribe of Judah, the root of David, has conquered!"