Guatemalans share needs, hopes Ohians travel to Guatemala to better understand of Guatemalans here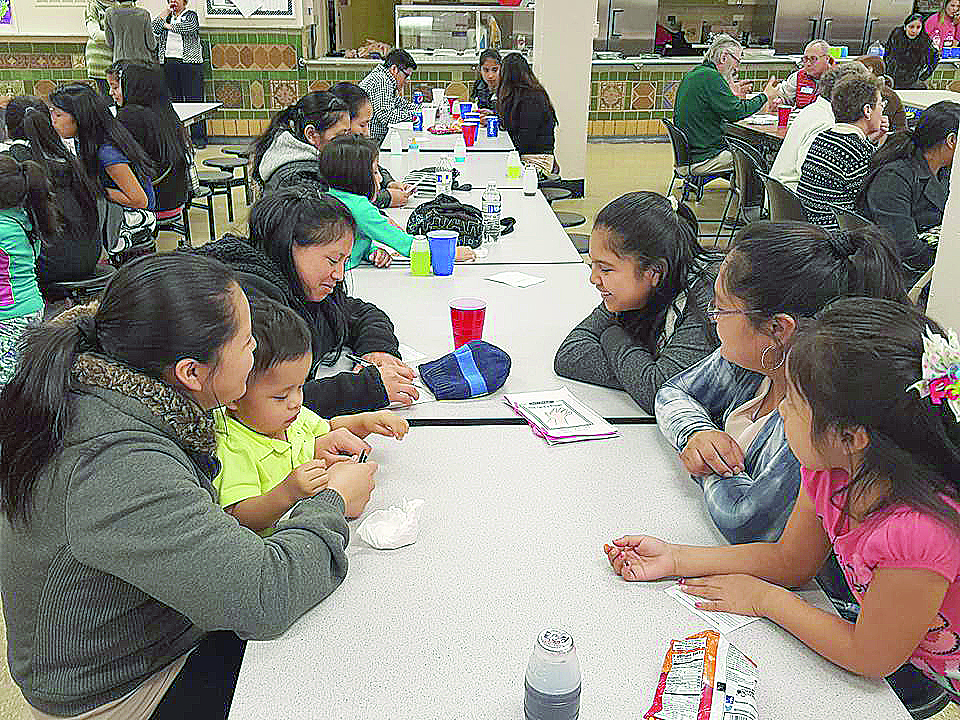 By Patricia McGeever
Julie Bishop got her first passport last year, with no immediate plans to travel. She was a bit surprised when just three weeks later she was invited to make her first trip out of the United States. She calls it her "God moment."
The invitation came from Sister of Charity Tracy Kemme who was one of the coordinators of a trip to Guatemala to help establish a relationship with the Diocese of San Marcos. That's the home diocese of many of the Guatemalan immigrants living in the Archdiocese of Cincinnati. The trip was planned by the archdiocesan Solidaridad en Cristo group.
"I said, I've got to think about this," she told Sister Tracy. Like so many Americans, Bishop was unsure of her feelings when it came to immigration. She works at Holy Family Parish in Price Hill where there is a large Guatemalan population. She began to ask questions and the needle on her immigration scale began to move.
"I was probably an eight a year ago: what are they doing here, they're not legal, why didn't they come legally," Bishop recalled. "Then I started learning the stories and learning the laws and learning the social teaching of the church. I'm not down at one yet. It's a struggle, but going to Guatemala was part of the journey."
There are hundreds of Guatemalan immigrants living in the archdiocese and many of them are undocumented.
"With the way the system is there is really no path to legalization for these people," explained Sister Tracy. "So, that's why the U. S. Catholic Church has been so vocal about creating a path to citizenship and immigration reform."
The 11 people who made the trip spent time in the town of Concepcion Tutuapa. At Mass, they met relatives of some of their parishioners, which they hoped would happen.
Sister Tracy recalled that "We were standing outside of church on Sunday morning and this woman came up and tugged on my sleeve and she said, 'Do you know Ever?' I said 'Ever Reynoso?' And she said, 'yeah." I said, 'yeah, he's a member of our parish I see him every week.' And her eyes filled up with tears and she said, 'that's my son and I haven't seen him in 12 years.'"
Ever Reynoso said through an interpreter that it "touched his heart" to know the group met his mother. He was among the crowd that met recently for a Solidarity Gathering of Guatemalan families and those who offer them support. They shared a meal and ideas on how Catholics in the Cincinnati area can welcome the families so they can create a sense of family here.
"We want to make sure it's not just a trip where people go and come back and change their Facebook picture to a picture of Guatemalan child with them and go back to life as usual," said Sister Tracy.
Christina Holmes teaches Spanish at Our Lady of Victory in Delhi Township and Our Lady of the Visitation in Green Township, which partners with St. Leo in North Fairmount. St. Leo has a healthy Guatemalan population as well. Holmes went on the trip, too, and found Guatemala to be a beautiful country with faith-filled people.
"No one would choose to leave such a beautiful country to come here when there are so many unknowns," she said. "There has to be a reason why they left, out of desperation to make their family better." Sister Tracy said she knows others want to help the immigrants settle in to their new communities.
"We don't want to do things that aren't helpful just because we want to help. So we want to hear from the community itself. What do you all need in our churches and schools that would help you live a fuller life here?" she asked.
After some small group discussions, some ideas were shared. The Guatemalans want help learning more about American culture and English lessons for adults. They would also like to see schools help their kids and kids with special needs. They also ask for help for students who are applying to schools. The immigrants have something to offer as well. They want to be able to share their talents and contribute to the community. And finally, they ask for encouragement, to remind them that God is with them. They said they don't need to depend on the government, only on God.
The event ended with a prayer and some music. The Solidaridad en Cristo advisory committee will review all of the suggestions and come up with a plan to move forward. Then the work to get to know each other will really begin.
For more information about Catholic teaching on immigration, click here