How and when are priests evaluated?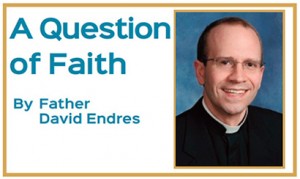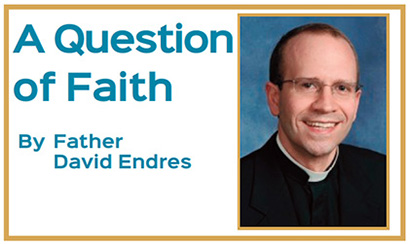 Q: Are parish priests evaluated? If so, by whom, how often, and in what areas?
Catholics rightly hold their priests to a high standard. When I was a seminarian, I remember reading a survey of what parishioners wanted of their priests. The report determined that among the qualities of the "perfect priest," he frequently condemns sin, but never upsets anyone; he makes daily calls to parish families; visits shut-ins and the hospitalized; evangelizes the unchurched, but is always in his office when needed; and he is youthful, but seasoned, approximately 28 years old, but with 30 years of ministry and leadership experience. Needless to say, it is impossible for the priest to be all of these things, and each has his own gifts and limitations that he brings to ministry.
Yet, despite not being able to reach the ideal of the "perfect priest," the ongoing assessment of the priest's ministry is important. The archbishop and his staff coordinate the periodic evaluation of all of our diocesan priests. The assessment of a pastor, for instance, is ordinarily initiated in the fifth year of his six-year term. Priests serving in other assignments, including diocesan administrative roles, seminary formation and education, high school teaching and chaplaincy, and prison and healthcare ministries, are also periodically evaluated by their respective supervisors. In addition to the review initiated by the archdiocese, priests serving in special assignments often have separate performance assessments as in the case of high school teachers and seminary faculty who are periodically reviewed by the institutions in which they serve.
In the case of a pastor's ministry, his appraisal is broad, relying on his staff and parishioners for feedback; it includes a self-assessment by the pastor himself, a survey of his parish's pastoral staff, feedback from parish council, a survey sent to randomly selected parishioners, and finally, after the feedback is compiled and summarized, a meeting with the archbishop.
Examples of questions asked in the pastor's self-evaluation include: "What do you believe are the strongest personal gifts you bring to ministry?" "What are some areas of ministry in which you feel unqualified and uncomfortable?" And, "How well do you feel you are meeting the expectations of those you serve?" Assessment questions that we might not expect to be included are questions about how the priest himself is doing spiritually, whether he is achieving balance between ministry, leisure, and prayer, and whether he has any personal financial concerns.
The priest is also asked to rate himself according to numerous pastoral competencies: preaching and presiding at Mass, sacramental preparation, involvement in the parish school/faith formation for adults and children, and parish administration and leadership. Parish staff, council members, and parishioners are asked to assess the pastor according to these same competency areas.
Such assessments are a tool for the archdiocesan administration and for the priest himself. They are an opportunity for honest feedback from those with whom and for whom the priest ministers. Ultimately, they are meant to assist the priest in his ministry by helping him become aware of his strengths and also areas for growth so that more and more the priest may live out his life in conformity to Jesus, the Good Shepherd, and better serve the people entrusted to his pastoral care.
Father Endres is the dean of Mount St. Mary's Seminary and the Athenaeum of Ohio. Send your question of faith to [email protected].