Immaculée Ilibagiza talk at Xavier part of Year of Mercy observance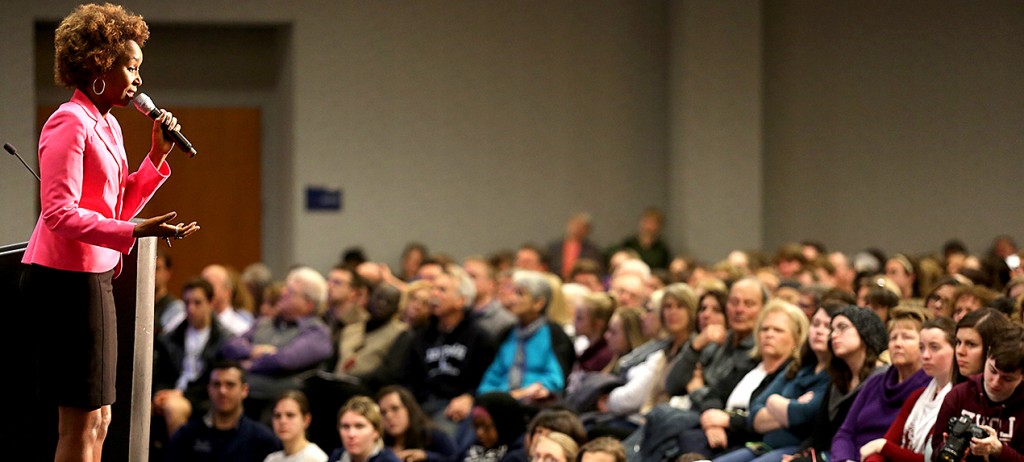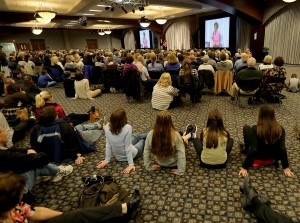 Immaculée Ilibagiza, a survivor of 1994 Rwandan Genocide, spoke Monday at the Schiff Family Conference Center at Xavier University's Cintas Center as one of the Archdiocese of Cincinnati's events marking the Year of Mercy.
Ilibagiza's talk was entitled, "Show Mercy, How to Forgive." Ilibagiza speaks across the nation about how she survived with seven women inside a cramped bathroom of a pastor's house for 91 days and how, through prayer, she was eventually able to forgive those who killed her family.
Ilibagiza is a motivational speaker and author of "Left to Tell: Discovering God Amidst the Rwandan Holocaust."
She is also a Roman Catholic and naturalized U.S. citizen.
The event was sponsored by the Catholic Social Action Office of the Archdiocese of Cincinnati, the Center for Interfaith Community Engagement, Xavier University, Catholic Charities of Southwestern Ohio and McNicholas High School.
For more on the Archdiocese of Cincinnati's Year of Mercy observances, visit the archdiocesan web page HERE.