Jubilarians 2017: Adrian Dominican Sisters who Served in Cincinnati Mark Jubilees
70 Years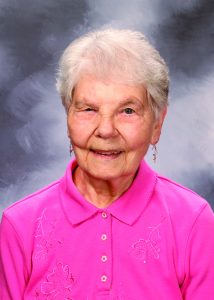 Sister Shirley (Joyce Edward) Thielk, OP, was born in Detroit and graduated from St. Ambrose High School in June 1947. Later that month she entered the Adrian Dominican Congregation. She professed her first vows on December 31, 1948 and her final vows on December 31, 1953.
Sister Shirley holds a bachelor's degree in mathematics and English from Siena Heights College, now University, 1955; a master's degree in mathematics from the University of Detroit, now Detroit Mercy, 1964; a master's in computer science at the University of Dayton, 1972; and a master's in agency counseling from Siena Heights, 1987.
After teaching at the elementary level at St. Clare of Montefalco School in Chicago, 1949 to 1958, Sister Shirley came to Cleveland to teach mathematics, science, and religion at Hoban Dominican High School from 1958 to 1968. She taught at St. Lawrence High School in Utica, Michigan, then she returned to Hoban Dominican for one more year.
Sister Shirley then switched her focus to administration and computer work. She served as computer programmer for the Adrian Dominican Sisters, 1973 to 1974; administrator for the Congregation's St. Catherine Province in Detroit, 1974 to 1978/ and administrative assistant at St. Theresa Home for the Aged in Cincinnati, 1978 to 1980.
Sister Shirley traveled to Malawi, East Africa, to teach mathematics and religion at St. Kizito Seminary from 1980 to 1982 and from then until 1993 served on the staff of the Congregation's Finance Office. At the Congregation's Dominican Hospital in Santa Cruz, California, she served first as system analyst, 1993 to 2001, and then as administrative assistant, 2001 to 2007.
"My life as a Dominican has been extremely rich and rewarding," Sister Shirley said. "Each assignment has helped me to prepare for the next one on my journey. And all of this has been paralleled in my life by the call to deepen my relationship to God through prayer, reflection, study, and examination of the Dominican charism."
60 Years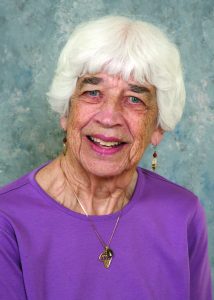 Sister Geneal (Mary of St. Andrew) Kramer, OP, was born in Columbus, Ohio and graduated from St. Mary of the Springs Academy, now Ohio Dominican University, in Columbus. She entered the Society of St. Mary Reparatrix in Detroit in September 1955 from St. Vincent Ferrer Parish in Cincinnati.
Sister Geneal received much of her education in the Cincinnati area. She holds a bachelor's degree from St. Mary's College, Notre Dame, Indiana; a master's degree in education from Xavier University in Cincinnati; a master's degree in religious education from Mount St. Mary Seminary, the Athenaeum of Ohio, in Cincinnati; and a doctorate in ministry from McCormick Theological Seminary in Chicago.
Sister Geneal made her first profession with the Society of Mary Reparatrix on March 19, 1958 and her final profession on March 25, 1963. She served on the retreat team at Mary Reparatrix Retreat Center in Cincinnati from 1966 to 1972. She later met the Adrian Dominican Sisters and professed final vows with that Congregation on July 4, 1974.
Sister Geneal's ministries as an Adrian Dominican Sister included associate director of religious education for the Archdiocese of Cincinnati, 1974 to 1978; pastoral associate at St. Michael Parish in Sharonville, Ohio, 1978 to 1983; Co-director of the Lay Pastoral Ministry Program at the Archdiocese of Cincinnati and Assistant Professor of Pastoral Theology at Mount St. Mary Seminary, Athenaeum of Ohio, in Cincinnati, 1983 to 1990.
Sister Geneal has also served as Co-director of the Collaborative Dominican Novitiate in St. Louis from 1990 to 1993 and on the faculty at Lumko Institute in Germiston, South Africa, developing a certification program for lay ministers, from 1994 to 1998.
Currently, Sister Geneal serves in Albuquerque, New Mexico, as spiritual director in residence at St. Therese Parish; adjunct faculty member for St. Norbert College; and a retreat director for the sabbatical program at Conossian Spirituality Center.
Among her special memories were her opportunity to see Pope John Paul II up close during his visit to South Africa; the enthusiasm of adult learners in both South Africa and
the United States; and the "holy ground where I meet with persons requesting spiritual direction."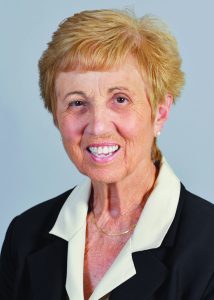 Sister Mary Therese (Theresita Ann) Napolitan, OP, also celebrating 60 years, was born in Port Huron, Michigan, where she graduated from St. Stephen High School in 1957. She entered the Adrian Dominican Congregation on June 26 of that year; professed first vows on December 28, 1958; and made her final profession on December 28, 1963.
Sisters Mary Therese holds a bachelor's degree in English from Siena Heights in Adrian; a master's degree in reading from Eastern Michigan University, Ypsilanti; and a master's in educational and pastoral ministry from Emmanuel College in Boston.
Sister Mary Therese's first teaching assignment took her to Toledo and Detroit. She taught and coordinated the religious education program at St. Antonius in Cincinnati from 1968 to 1975. After teaching at the Dominican Learning Center in Adrian from 1975 to 1976 and at Blessed Sacrament in Toledo from 1976 to 1980, she began more than 35 years of ministry in Florida in education and parish work. She has served as director of religious education at St. Patrick Parish in Lantana, Florida, since 2010.
"It's been a great journey," Sister Mary Therese said of her years in religious life. "Whatever I did, I really enjoyed."
---
The Dominican Sisters of Adrian are a Congregation of nearly 645 vowed women religious whose roots go back to St. Dominic in the 13th century. The Sisters minister in 22 states and in four other nations: the Dominican Republic, Mexico, Norway, and the Philippines. The Vision of the Adrian Dominican Sisters is to "seek truth, make peace, reverence life."