K-8 Grade Students Tuition Assistance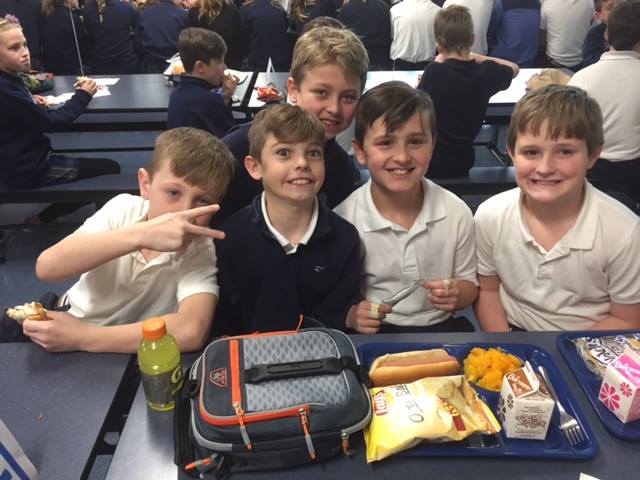 The Catholic Education Foundation is currently accepting applications for 2018-2019 elementary school tuition assistance scholarships. All scholarships are needs-based and can be used at any Catholic elementary school within the Archdiocese of Cincinnati. Awards range from $250 to $1,000 per student.
TO APPLY CLICK HERE.
Tuition Assistance Scholarship Details
Level of Need Based on Income: All K-8 grade grants funded by the CEF will be awarded based upon the assessed financial need of our families, performed by a third-party company which will examine a family's income and suggest a level of need.
$1000 Limit: A grant will not exceed the amount of $1,000 per student, with the amount determined by the financial needs assessment. (This $1,000 is an initial limit; it may increase in future years, dependent on future funds raised and changing policies of the grant program.)
Annual Applications: These grants must be applied for annually, and will be awarded without distinguishing between families based upon religion; however, local parishes/schools could make such differentiations in awards of separate local tuition assistance.
Qualifying for Other Support: These primary school grants will not be provided to any family who already receives, or who qualifies to receive, full tuition support from state-funded Parental Choice programs (the EdChoice Scholarship, the Jon Peterson Scholarship, etc.). However, these grants will be awarded before any form of locally-generated tuition assistance (such as parish or school aid).
Which Schools Apply: Awarded grants may be applied at any Catholic Elementary School recognized by the Archdiocese of Cincinnati. Qualifying families may select from any one of these Catholic Schools that best fits their situation. In order for Catholic Schools to remain eligible for their students to qualify for these grants, Catholic elementary schools must achieve at or above a minimal level of achievement and compliance, as assessed by viability metrics established by the Catholic Schools Office. These metrics ensure that meet standards for Catholic Identity, Academic Effectiveness, and Operational measures.
Source of Funding: Funds for the Catholic Education Foundation are made possible by the generous donations to the One Faith – One Hope- One Love campaign. Learn more about the campaign and management of the funds here.
Frequently Asked Questions
1. Are grants available for high school students? Individual tuition assistance grants are only available for elementary school students, K-8.
The Catholic Education Foundation provides a fund for the Catholic high schools within the diocese, based on their poverty level. Please contact your local Catholic high school of interest to learn more about scholarship, grant, and tuition assistance opportunities available. You can find your nearest high school by clicking here.
2. Can I apply before completing my 2017 tax forms?
Yes. FACTS will accept both current year (2017) and previous year (2016) tax forms. To apply you will need your federal income tax return, W-2 forms, and other supporting documentation for non-taxable income.
3. When will I know financial aid has been awarded?
You will receive notification from the Catholic Education Foundation by mid-February.
4. Who determines eligibility for tuition assistance grants?
The Catholic Education Foundation has contracted with FACTS Grant and Aid Management, a 3rd party provider, to evaluate financial eligibility. FACTS bases their calculation on multiple factors including, but not limited to family size, savings, retirement, and core and discretionary spending.