Keeping Kids Safe Online
As a side effect of the pandemic, the past year has seen an exponential jump in the use of technology to reach out to people, access information, work, play and even shop with the ease of our mobile devices. With all of these advances, however, comes increased access to harmful things, which affect not only ourselves, but our children, as well. This month, we talk to professionals who are dealing with these same struggles and have advice on how to utilize technology while keeping kids away from things like pornography, bullying and even non-Christian ideals about family life. Check out this month's podcasts for some tips on how to keep your kids safe while using technology.
Listen to this month's podcasts on each of these topics at being-pro-life.buzzsprout.com.
• Aug. 3: Substance Abuse Pt 5: A Catholic Recovery Program
• Aug. 10: Rod Dunlap, Coordinator for the Anti- Pornography Initiative
• Aug. 17: Greg Schnutte, Director of Marriage Works Ohio
• Aug. 24: Jason Jenkins, School Psychologist, Troy City Schools
• Aug. 31: Jodie Blindauer, Youth Minister, Sacred Heart of Jesus parish in McCartyville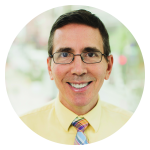 Bob Wurzelbacher is the director of the Office for Respect Life Ministries. He and his wife, Cindy, live in Sharonville with their two young daughters.
This article appeared in the August 2021 edition of The Catholic Telegraph Magazine. For your complimentary subscription, click here.