Kolping Festival and Shooting Competition Returns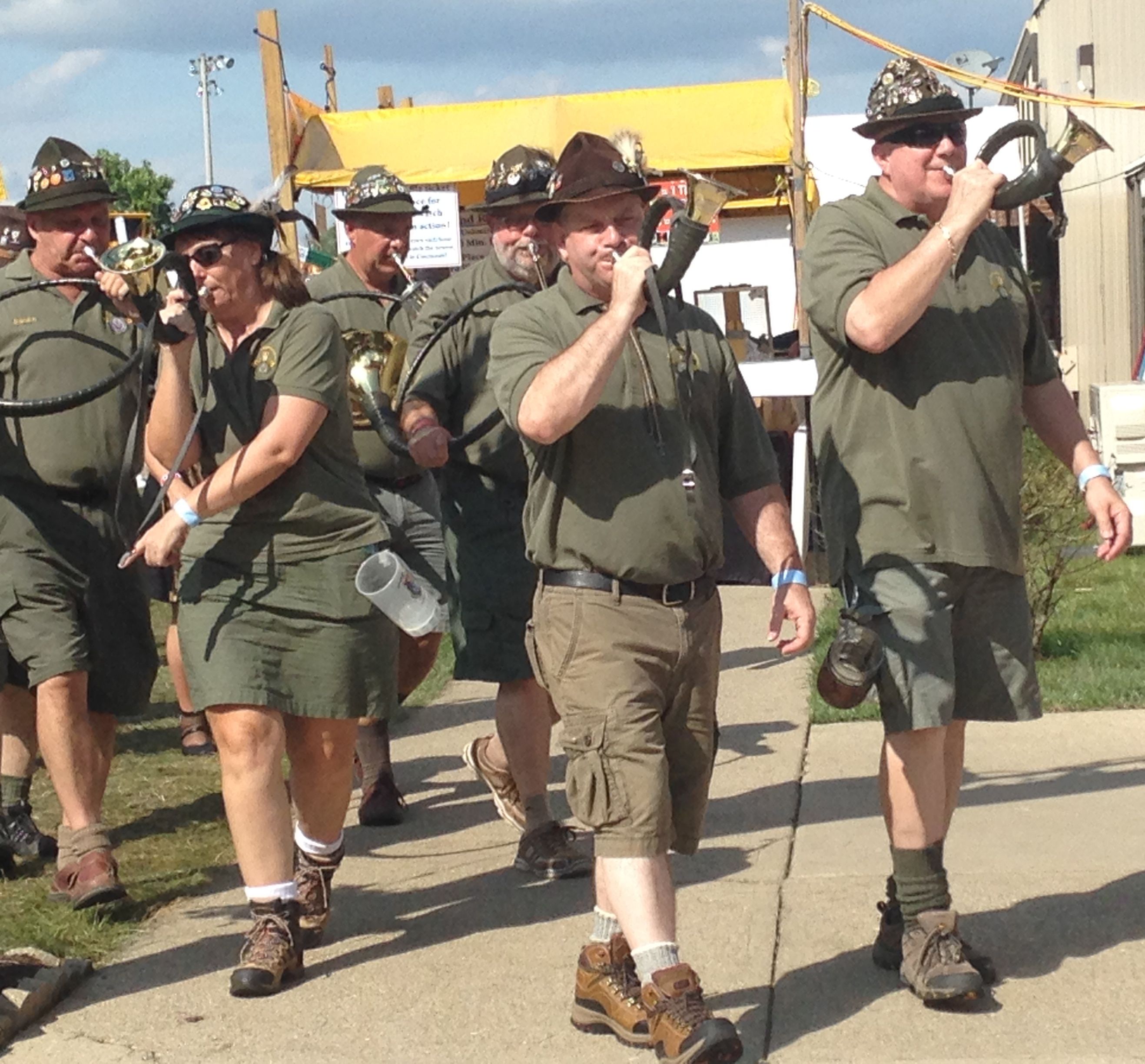 German Catholics gathered with non-Catholic Germans and Cincinnatians of all kinds for the annual Kolping Society of Cincinnati's Schutzenfest, billed as the oldest German festival in the nation.
A revival of a medieval German "marksman contest," the festival held at the organization's Mt. Healthy clubhouse and park culminates in a shooting contest for members. Men vie to shoot at a carved wooden eagle perched on a pole high above a wooded grove on the society's grounds. The man to shoot the last piece of wood becomes Kolping's King for a year.
This year's king, Steph Abt, will reign over a variety of dances, dinners, and events, and represent Kolping at other German society events in the area.
Created in the 1800s by Blessed Father Adolf Kolping, the Kolping Society began as a group for your working men and developed into a society for Catholic working families to pursue wholesome activities together. Cincinnati's group, being formed by German immigrants, has maintained a German identity. But Franciscan Father Bruno Kremp said the Society has spread to many countries and is most popular in Vietnam.
"We are an NGO with the United Nations," he said. Kolping's chapters support work in Africa and India, focusing on vocational training.
Father Bruno, whose parents were German immigrants, has been the Cincinnati chapter's chaplain for 25 years. He said that the membership is less Catholic and less German than it used to be, but that the German identity seems here to stay.
Schutzenfest Cincinnati takes place every July, and features German music, dance, food, and beverages – including a long-time favorite special schnapps, and a beer first brewed for the festival last year by Christian Moerlein, Kolping Schutzenfest Kolsh.