Kristi Phillips to lead CISE (Catholic Inner-Schools Education Fund)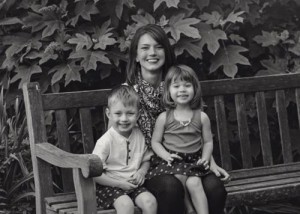 Kristi Phillips has been selected to lead CISE (Catholic Inner-city Schools Education Fund). Ms. Phillips believes it is our responsibility to serve the most vulnerable children, a value instilled in her at McAuley High School 20 years ago while she was doing school service work at Our Daily Bread in Over-the-Rhine. It was there where Kristi first witnessed the enormous challenges many small children in our city face each day. They would arrive sick, dirty and hungry on a regular basis. For Kristi It was a sad and humbling experience, but left an impression that has guided her life since then.
Kristi went on to study Education and then Educational Policy & Leadership at the Ohio State University. Upon graduating, she worked on education policy and research for the Ohio General Assembly. Following that, Kristi worked for the Thomas B. Fordham Foundation, an organization devoted entirely to the improvement of elementary/secondary education. In this role, Ms. Phillips was able to work directly with schools and community leaders to strengthen schools serving economically disadvantaged children.
For the last nine years, she has had the opportunity to work with the Cincinnati Business Committee to improve educational options for families in Cincinnati. Most recently, this included working on the passage of Issue 44 for the expansion of quality preschool.
The role as director of CISE brings Kristi full circle to where she found her calling to serve disadvantaged children, in Catholic school. The very mission of CISE is to transform the lives of urban children by providing access to a strong Catholic education