Lehman Catholic High School kicks off construction of the new (STEM+MM) wing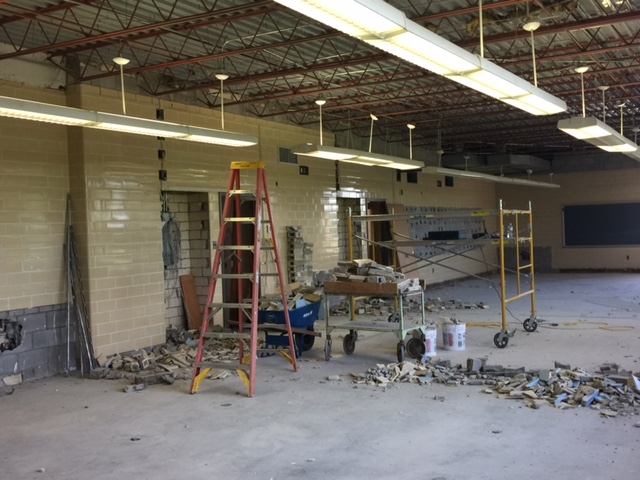 Sidney, Ohio July 24, 2017 – Exciting things are happening at Lehman Catholic High School! With the demolition complete, construction has begun on the state-of-the-art Science, Technology, Engineering, Math, Medicine and Manufacturing (STEM+MM) Wing.
The first phase of construction started last week and includes transforming existing classrooms into technology advanced and innovative areas for hands-on and project-based learning.
From design to construction, many hands are working together with Lehman Catholic High School and community donors to bring the STEM+MM project to life. Lehman Catholic is working with local architectural engineering design firm Freytag & Associates, Inc. and selected Westerheide Construction Company – family owned and operated for more than three generations – as general contractor for the project. Also collaborating on the project is Sidney Electric and Regal Plumbing & Heating Co.
Although phase one will not be completed until January 2018, Lehman Catholic High School is excited to add several new STEM+MM course to its fall curriculum.
• Intro to Health Science: College Credit Plus with Edison State
• Engineering Innovations: Articulated Credit with University of Dayton
• Intro to Food Science: College Credit Plus with Wright State University
The overall goal of STEM+MM remains: "Increase exposure and awareness of thriving technology and science careers in our local area, with the hope that our young people will find a field of interest to fit their vocation and be encouraged to pursue any additional education to meet the ever increasing technological needs of industry," said Dennis Maas, Lehman Catholic High School's STEM+MM Coordinator.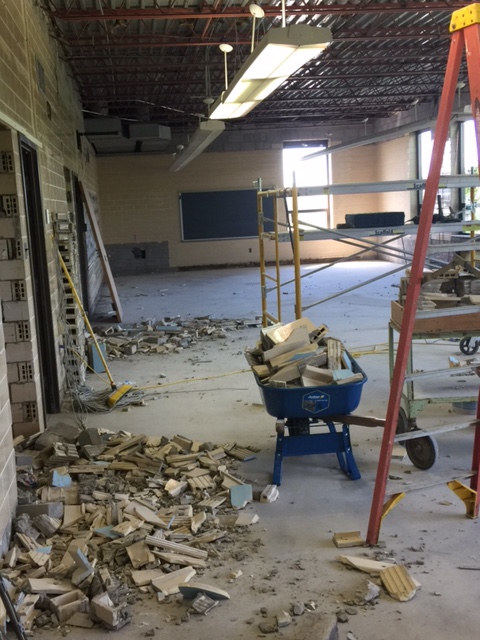 ---
Lehman Catholic High School is the only state-chartered, Roman-Catholic comprehensive institution that provides secondary education for the students of Auglaize, Darke, Logan, Mercer and Shelby Counties in West Central Ohio. The school is dual accredited by the North Central Association Commission on Accreditation and School Improvement and the Ohio Catholic School Accrediting Association.