LEHMAN SCIENCE OLYMPIAD SEASON COMES TO AN END WITH SEVEN MEDALS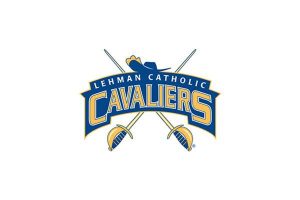 The Lehman Catholic High School, in Sidney Ohio, Science Olympiad team competed at the Southwest Regional Science Olympiad held recently at Piqua High School, winning seven medals and missing a berth in the state competition by nine points. Lehman placed eighth at the regional behind teams from West Liberty Salem, Centerville, Alter, Northmont, and Fort Loramie High Schools. A total of 15 teams were at the Piqua regional competition.
In Science Olympiad, students on each team compete individually or in groups in a series of 23 events that test their knowledge of science skills, processes, and applications in a wide range of disciplines including biology, chemistry, physics, technology, earth science, and mathematics. All schools compete together without divisions based on school size as in athletics. Lehman is usually one of the smallest schools at every contest.
Lehman medalists were:
Megan Neumeier and Jacob Schmiesing, 3rd place in Chemistry Lab.
Theresa Flood and Chris Goettemoeller, 4th place in Disease Detectives.
Brandyn Sever and Nicholas Largent, 6th place in Electric Vehicle.
Nicholas Largent and Aaron Topp, 5th place in Game On.
Megan Neumeier and Jacob Schmiesing, 5th place in Materials Science.
Ryan Goettemoeller and Nicholas Largent, 4th place in Robot Arm.
Aaron Topp and Chris Goettemoeller, 4th place in Wind Power.
Just short of medals but placing in the top half of the field were:
Kaitrin O'Leary, Melanie Brunner & Conor O'Leary, 7th in Experimental Design.
Joe Schemmel and Jacob Schmiesing, 7th in Hovercraft.
Jacob Schmiesing and Skye Shi, 7th in Optics.
Jacob Schmiesing and Nicholas Largent, 7th in Remote Sensing.
Conor O'Leary and Aaron Topp, 7th in Rocks and Miinerals.
The team has been training since October and participated in two invitational before the regional competition. Only 15 students are permitted to compete at regionals, but several others attended as alternates to watch and learn. This year's team members included:
Melanie Brunner,
Ann Deafenbaugh,
Theresa Flood
Chris Goettemoeller,
Ryan Goettemoeller,
Maddison Hefflefinger,
Nicholas Largent,
Megan Neumeier
Conor O'Leary,
Kaitrin O'Leary,
Joe Schemmel,
Jacob Schmiesing,
Brandyn Sever,
Skye Shi,
Aaron Topp,
The faculty coach and coordinator of the Lehman team is Science Department Chair Sister Ginny Scherer. Other Lehman science teachers involved in coaching the team are Tracy Hall and Leah Bertke.
This year's team is being funded through a Copeland Educational Grant from Emerson Climate Technologies, and additional grants from the Miami County Piqua Community Foundation.