Lizzy Huwer: Inviting Others to Faith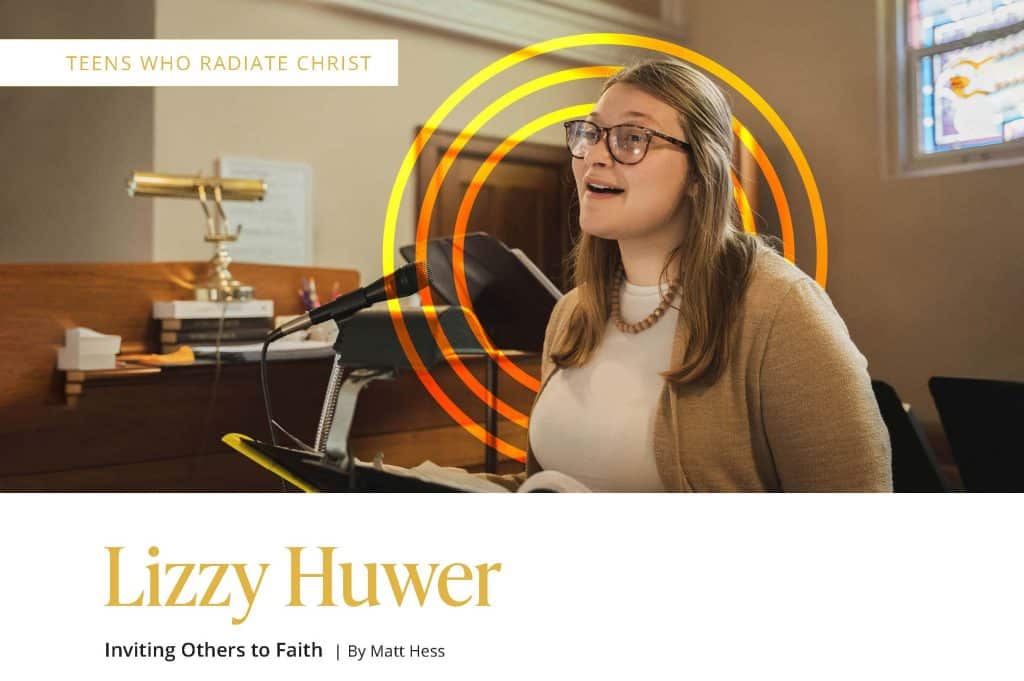 Joy and humility. These words describe high school senior Lizzy Huwer, who discovered Christ during her freshman year at St. Henry High School in St. Henry, OH, and who now leads her peers to Him.
It all started at a Life in the Spirit retreat. "It took a lot of convincing to go," Huwer said, "but I did a 180 there." She came back from the retreat on fire for her faith and ready to share the Lord with those around her.
Growing up in St. Francis Church outside the town of St. Henry, Huwer participated in parish life, sang in the choir and was a cantor for Masses early on. When her faith grew, so did her appreciation for music. Listening to praise and worship music, she said, can "prepare you to live for Christ in the moment. It can be fine-tuned to what I am feeling."
Some of the most powerful experiences for Huwer and the St. Henry Youth Group have been service opportunities. "It's a time where people's faith journeys and stories collide with yours," said Huwer.
These moments are an encounter with people in need, not only materially, but also spiritually and emotionally. Deepening her faith led Huwer to minister in the school's Hope Squad and join the same team that gave the Life in the Spirit retreat.
Huwer's love is exemplified in small ways: an invitation to small faith sharing groups, a smile to someone sitting alone and a conversation with someone who is struggling, sharing with them her journey with Christ. Huwer also witnessed her faith to peers and grew her circle of friends into the wider Catholic community by being an example of a happy disciple of Christ.
Following Christ, especially while in high school, takes work and humility. "I have to make myself less and God more to find joy," said Huwer. When it comes to growing in your relationship with Christ, "It takes work, it's not all done in a week," she said.
Looking past graduation, Huwer hopes to take her faith and skills from ministry with her to college and continue building a relationship with Christ. She intends to remain connected with the St. Henry community parishes while pursuing a degree in education, a profession she felt called to while volunteering at Vacation Bible School.
In reflecting on the importance of faith, Huwer said, "It gets me through the trials in life; because of faith, I can serve the Lord with all my being."
This article appeared in the May 2023 edition of The Catholic Telegraph Magazine. For your complimentary subscription, click here.