Local Basketball Star, Now Religious Sister, Speaks in Russia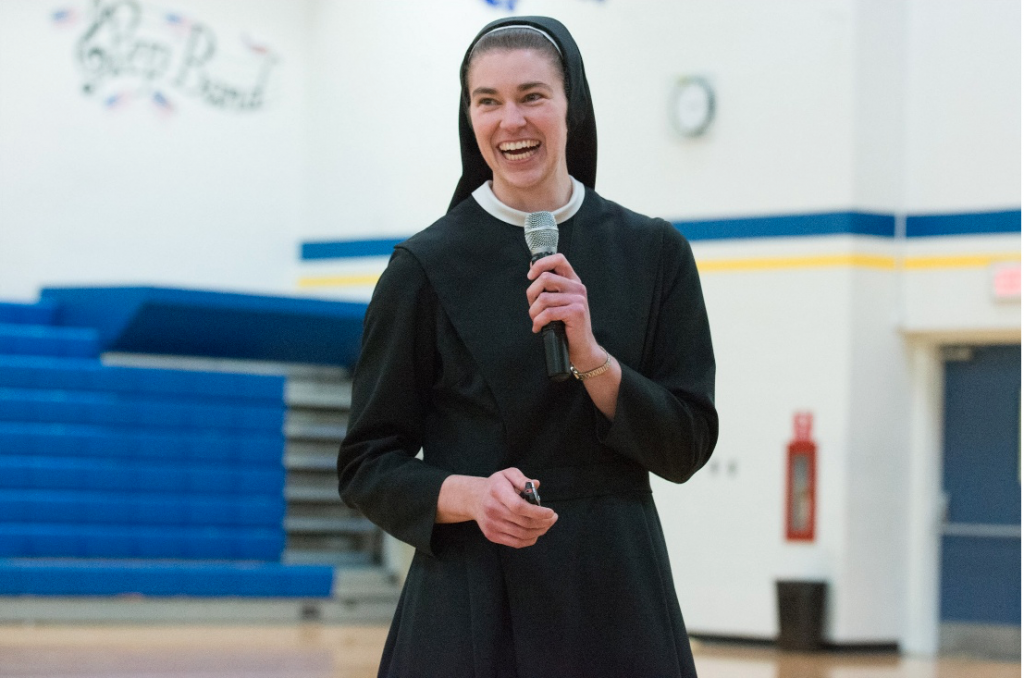 By Gail Finke
An OSU basketball standout who is now a religious sister spoke to Russia, Ohio, students and their families Sunday afternoon – and shot some hoops with them in the Russia High School gym.
The former Sarah Schulze, now Sister Mary Xavier (of the Sisters of St. Francis of the Martyr St. George in Alton, Illinois) shared the story of how she went from Anna High School, located north of Sidney and south of Wapakoneta, to the Ohio State University, and then to religious life. St. Remy Church and local sports blogger and podcaster Craig "Fish" Fiessinger (The Fish Report) sponsored the event.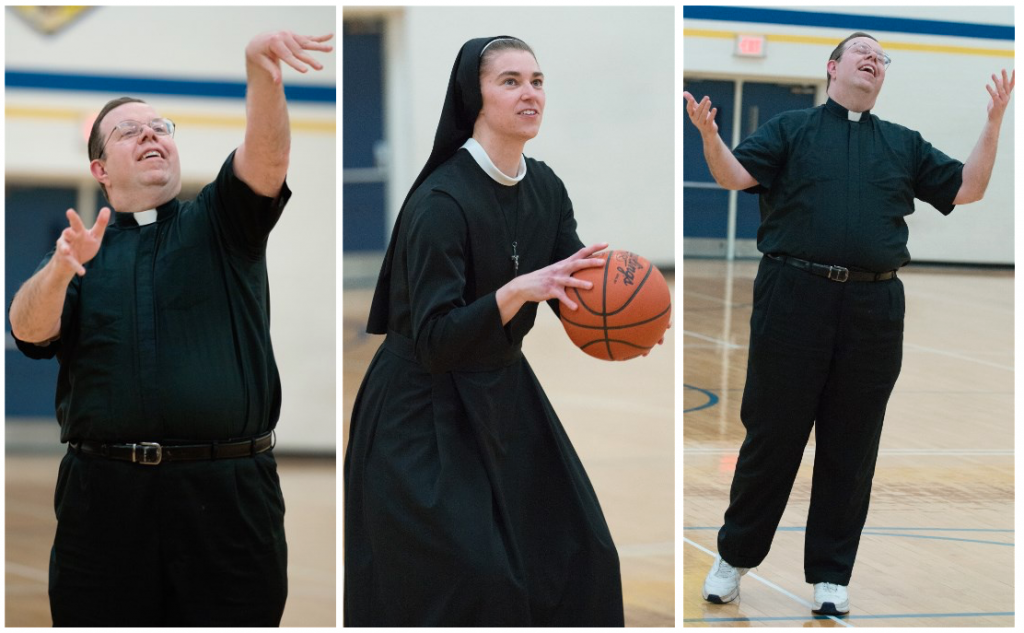 "It was a fantastic event," said Fiessinger, who acted as emcee. "Sarah Schulze was a legendary high school and college basketball player in our area once upon a time. Her witness talk and appearance was powerful, inspirational, and impacted many."
Maria Hoehne, the office manager for St. Remy Church, organized the day, which included opening prayer by Father Martin Fox, a presentation about Schulze's sports career highlights, and the talk.  Sister Mary Xavier and Father Fox faced off for a brief basketball shoot-out, and then Sister played some 3-on-3 basketball with fans.
"We packed one side of the gymnasium, including some of the aisles and doorways," Feissinger said. "One side of our gym will hold 630 people if that tells you anything! "
For more photos of the afternoon, click here to see coverage  at The Fish Report.
See a short video from the "Sidney Daily News" of Sister Mary Xavier's shootout with Father Fox and basketball game with students below.
Watch Sister Mary Xavier's presentation below.