Out and About in the Archdiocese for March 2023
1) Respect Life Award
Archbishop Dennis M. Schnurr presented the 2022 Respect Life Award to Denise "Dennie" Stieritz on Jan.
15. A a longtime volunteer for Dayton Right to Life and educator at Carroll High, Stieritz has impacted thousands of students and adults through her pro-life witness and advocacy.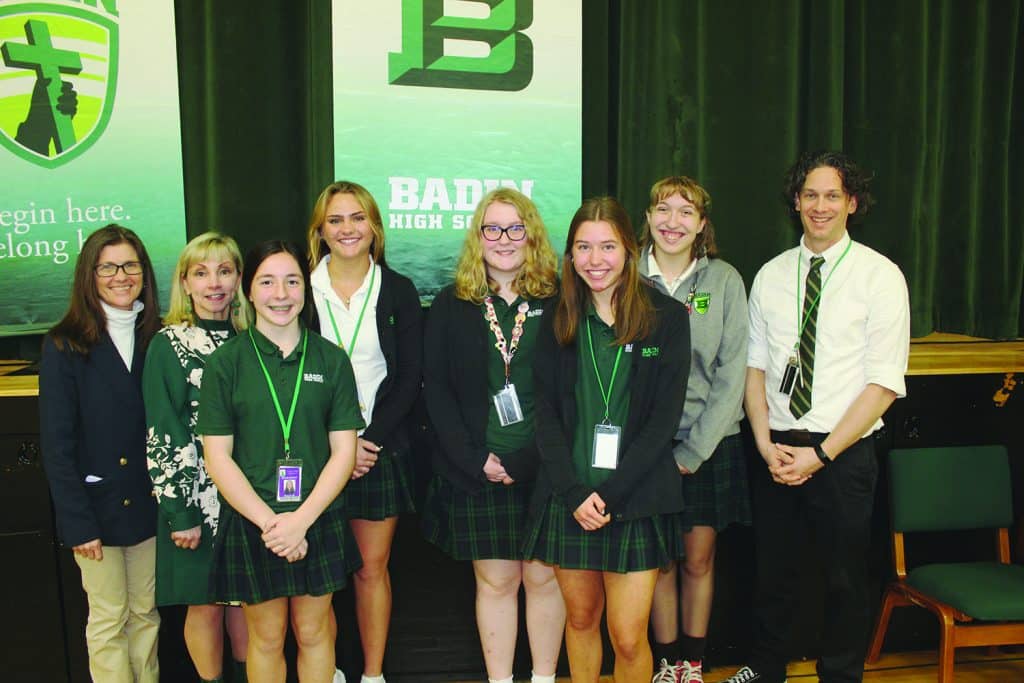 2) Badin Students Win Art Awards
Five Badin High School art students earned awards at the annual "Tomorrow's Artists Today" exhibition sponsored by the Middletown Arts Center. Flanked by Badin art teachers Michelle Martin-McDulin and Sarah Daniels at left and Mr. Darrell Williams at right, the winners included: freshman Lexi Brecht, junior Emmy Demmel, senior Olivia Blanton, junior Paige Harris and senior Eva Groh. Harris won first place honors in the painting category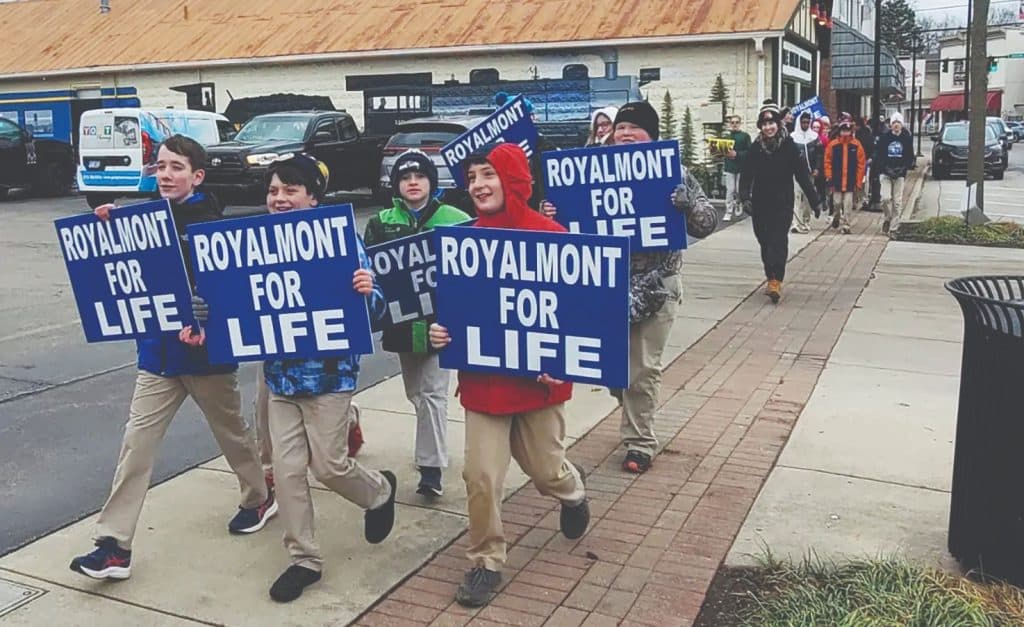 3) Royalmont Marches for Life
Royalmont Academy elementary students held their annual "Mini March for Life" in downtown Mason while the high school students attended the national March for Life in Washington D.C.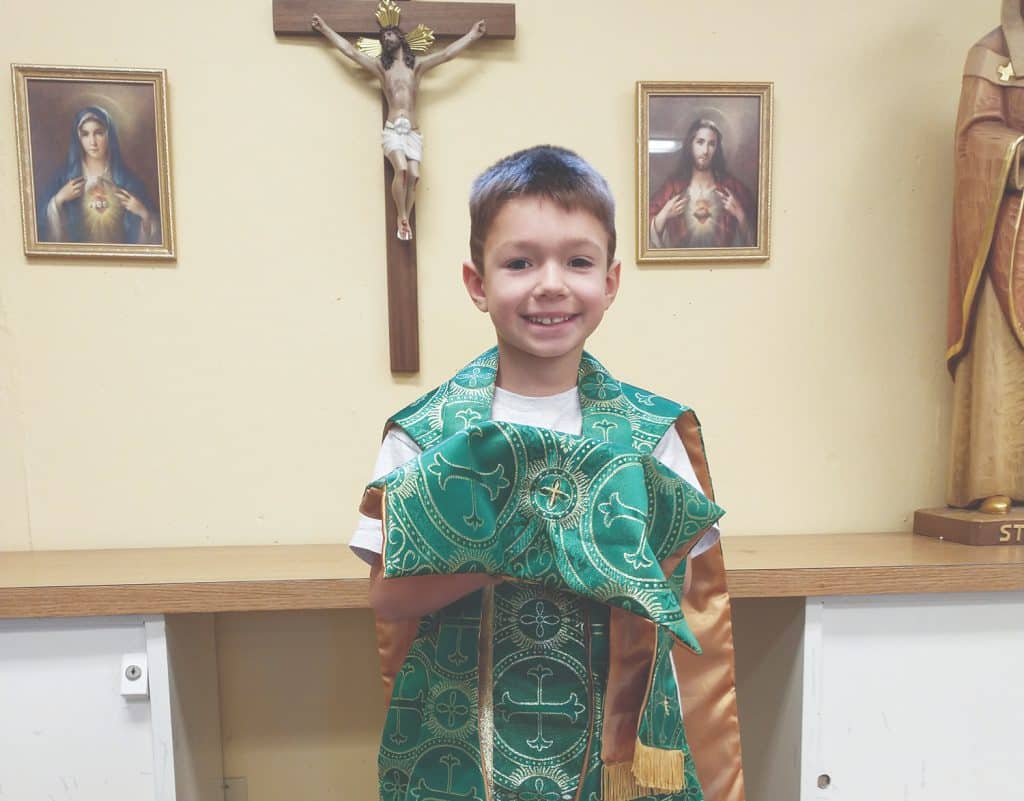 4) Teaching the Mass to Kindergartners Kindergarten
Teachers, Deb Timmerman and Robin Caldwell, at St. Remy Church in Russia, OH, taught a unit on the Mass and the priesthood. As part of the lesson, Caldwell shared her youth-sized vestments and Mass kit with the 24 students.