Local Sister of Charity aids refugees at U.S.-Mexico border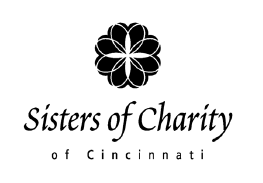 By Eileen Connelly, OSU
The Catholic Telegraph 
The influx of Central American refugees across the southern U.S. border has sparked debates among politicians and the media. Yet, for Sister of Charity of Cincinnati Jean Miller, who spent two weeks in El Paso in July ministering to women and children fleeing the violence in their own countries, the situation is not about politics, but people. 
Sister Jean and Sister Andrea Koverman, a novice with Sisters of Charity, were among the volunteers from across the United States who responded to a request to assist refugees coming through the Columban Mission Center in El Paso. Founded by the Columban Fathers, the center includes in its mission offering hospitality to visiting groups and facilitating their contact with organizations and institutions related to U.S.-Mexico border issues — poverty, migration and human rights.
Having resided in the El Paso area in the 80s, along with living in Nicaragua during the Contra War, Peru and spending time in Honduras, Sister Jean said it was only natural for her to come to the aid of the refugees.
"My interest in the immigration issue is part of who I am," she explained. "I'm familiar with the Latin culture, know the language and have a deep love for the people."
Many faith groups have set up shelters in El Paso, Sister Jean said, to assist women and children with family members in the United States, who have come across the border, many traveling on foot from their native countries. They are sent by Immigration to the shelters to be housed temporarily until bus transportation is arranged to join their relatives in other parts of the country, where the local immigration offices then asses whether their documents are legal and determine their status. They could still end up being deported, Sister Jean noted.
"We fed them, clothed them, made sure they had showers and a good night's sleep," she said. "Some already had bus tickets that their families had sent to them, but for others, we had to help purchase the tickets with funds from their family. There were so many volunteers. It was wonderful to see."
She feels her role and that of the other volunteers was one of hospitality. "I've heard people say the refugees should go home," Sister Jean said, "We helped them and made them feel welcome instead."
She estimated that the center assisted some 2,000 refugees during the two weeks she was there. A majority of them were from Honduras, along with Guatemala and El Salvador.
"They were fleeing from the violence in their countries," Sister Jean explained. "They really are refugees. There were young mothers with babes in arms. They don't this kind of risk (fleeing their country) for nothing. There were also many young males with their mothers who were escaping from being recruited in gangs. Many have been threatened with violence and even lost family members to assassination."
Sister Jean recalled a conversation she had with one 15 year old boy who arrived with his mother. "He told me that he didn't want to leave his country and his friends," she said, "but was frightened about being drawn into a drug gang when he reached the age of 16. Eight of his friends had already been assassinated because they wouldn't cooperate."
The refugees were extremely grateful for even the smallest kind gesture, she added. One young woman, accompanied by two very young children, came through the center, confused, scared and obviously feeling utterly alone. Sister Jean offered her a cup of coffee, and was rewarded with a smile. "The little things we did were sometimes just what they needed," she said. "A cup of coffee made her feel at home in a foreign country. It's the small, gentle gestures we make that can really make a difference when people are suffering or afraid."
In reflecting on her two weeks at the border, Sister Jean said, the whole experience was "an opportunity to be welcoming, to practice the Gospel and accept the beauty of other cultures."
This feature originally appeared in the September 2014 print edition of The Catholic Telegraph. 
Posted Sept. 24, 2014