Making Catholic Memories Celebrating Saint Lucy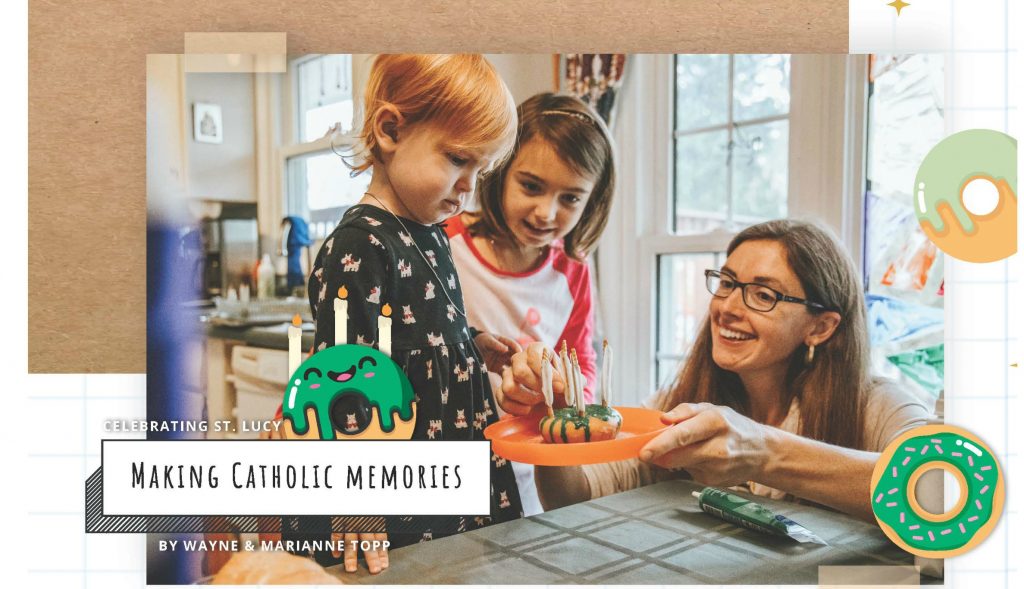 Tip-Toe Twinkle, the name of our Elf on the Shelf, arrived in our house by surprise one December day a few years ago. For the remainder of the month, he would occasionally cause mischief about the house while we parents grumbled about the mess left behind. However, the next year, when Tip-Toe Twinkle showed back up toward the beginning of the month, he began reminding us of different ways to celebrate Advent. He drew wreaths with Advent candles on our mirrors; he colored Jesse Tree ornaments, and he would often simply hang out with the characters of the nativity scene. One day, he found the story of St. Lucy in a children's book and we woke up to a celebration that taught us all about this great young saint, whom we quickly grew to love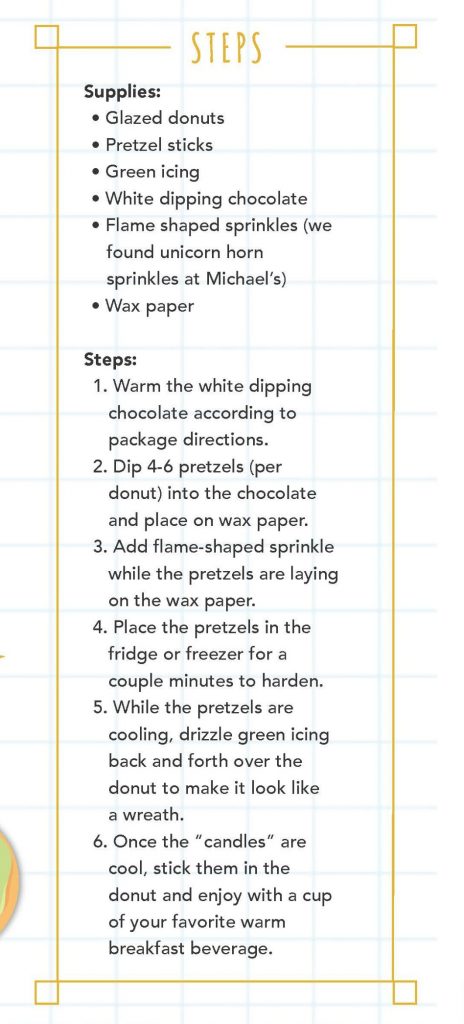 Lucy, whose name means light, was a young girl martyred in the early 4th Century. She had privately consecrated herself to Jesus and made a vow to love only Him. The man who was to marry her, however, did not appreciate this vow and turned her over to the governor of the Syracuse region. He had Lucy killed for being a Christian. At some point before her death, Lucy's eyes were gouged out. However, when she was buried, her eyes were miraculously returned. She is now commonly depicted holding a palm branch and a golden platter holding her eyes.
In the Swedish tradition, families honor Lucy's purity, martyrdom, constant devotion and her very name in a very beautiful way. On the morning of her feast day, the eldest daughter of the family wears a white dress (purity) with a red sash (martyrdom) and an evergreen crown (constant devotion) with candles on her head (Lucy means light). Then she goes from room to room with a plate of saffron buns, the color of the sun, visiting all the members of the family with coffee or tea. The aim is to deliver not only delicious breakfast rolls and coffee, but to come bearing light to those in darkness.
In our house, while we love baking and the idea of our daughter wearing a crown of lit (battery-powered) candles walking through the house on a cold dark December morning, our Elf on the Shelf decided to do a little improvisation for our first Feast of St. Lucy. He made a delicious, edible wreath with a donut, some icing, a few pretzels and some white chocolate! Of course, when we woke up, we added the coffee. In the end, St. Lucy's feast day and her story of courage and constancy in the face of torture and death have become a great addition to our year of Making Catholic Memories. We pray that during these dark days of winter we can all remember and rely on the light of Christ as He comes anew into the world.
This article appeared in the December 2020 edition of The Catholic Telegraph Magazine. For your complimentary subscription, click here.