Marian Pilgrim Report: Barcelona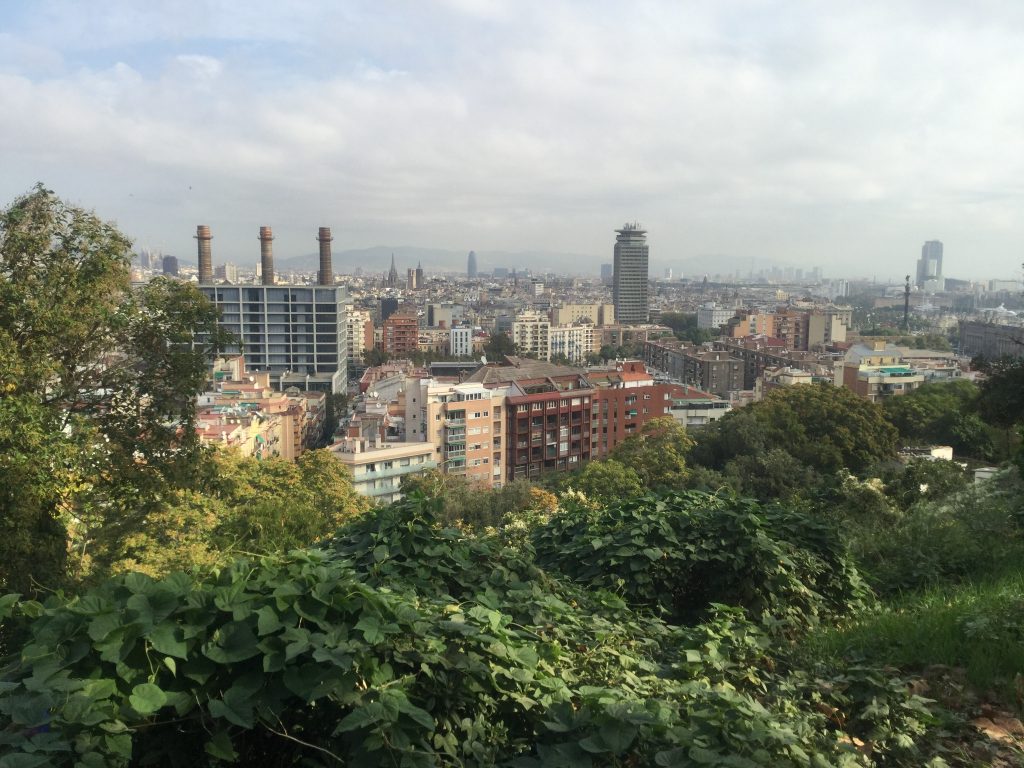 Our own Greg Hartman is on pilgrimage with Bishop Binzer and 134 people from the Archdiocese of Cincinnati, stopping at Marian shrines with the ultimate destination of being in Fatima for the 100th anniversary of the end of the apparitions there. He reports:
On Monday the pilgrims arrived in Barcelona, Spain. After going through customs, we were treated to a brief tour of Barcelona before going to Mass at Parroquia del Saint Angel Custodi, a local parish in the north part of the city. It so happened that the pilgrims arrived on a Marian holiday — Our Lady of Grace. During Mass, Bishop Joseph R. Binzer talked about how we are a pilgrim people on a journey. Tony DiCello, the music director for St. Peter in Chains Cathedral, was our music director. Though we're 3,000 miles away from the comfort of our home, we represent the light of Christ.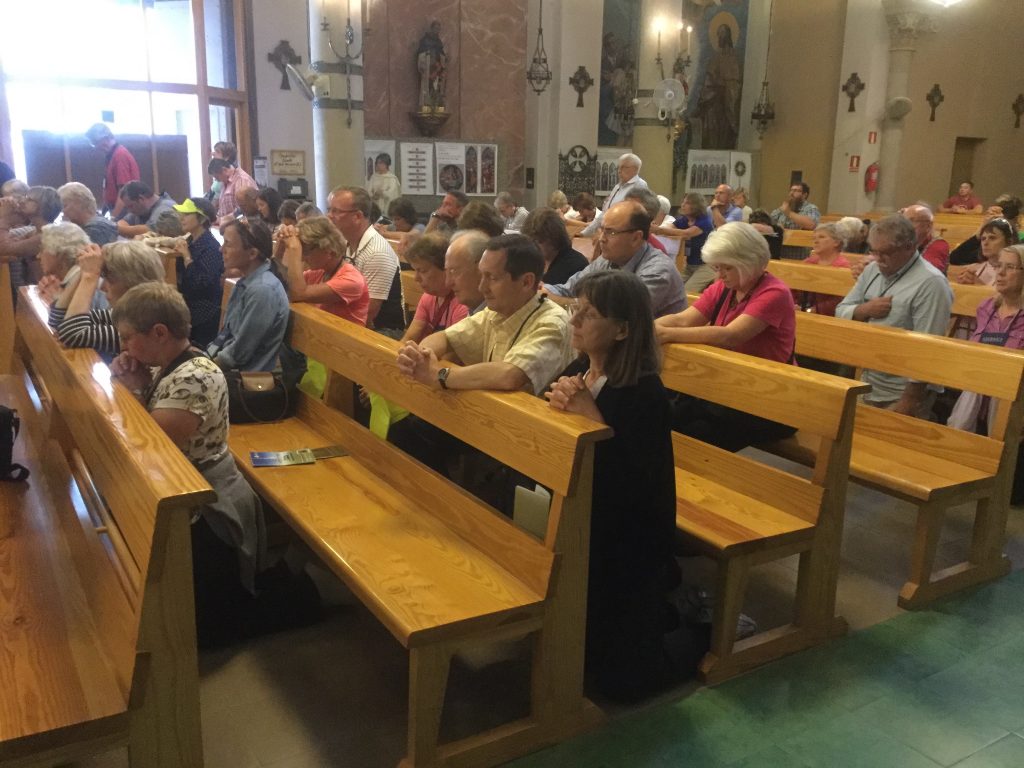 Michael Vanderburgh, director of the Stewardship Office, sent the following:

Sunday afternoon one 143 pilgrims traveled to Barcelona by way of Washington, Philadelphia, and Atlanta to begin their journey together to Marian shrines in Spain, France, and Portugal. Bishop Joseph R. Binzer is accompanying the group for the 12 days.
Bishop Joe celebrated Mass on Monday in Barcelona at the Parròquia del Sant Àngel Custodi, (Parish of the Guardian Angel) a parish under the pastoral care of the Society of Jesus. The bishop reminded the pilgrims that they travel as a faith community, with prayers from and for many thousands at home and across the world.
Monday was also a holiday in Catalonia, the region of Spain that includes Barcelona, celebrating Our Lady of Grace. At nightfall fireworks displays echoed through the downtown and harbor area of Barcelona.
The pilgrimage has received more than 500 prayer requests at the website 2017pilgrimage.com, where you may still send your prayer requests through October 3.
Buen Camino!
We will post more photos of the pilgrimage as they come in, check back in every day.