Mission foundation seeks funds for school in Ghana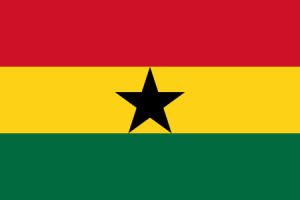 Father John Amankwah had a vision – a library for the educationally starved children of his native Ghana.
Father Amankwah, currently associate pastor at St. William parish in Price Hill, is also an educator, teaching communications at Mount St. Joseph University. But it was in his capacity as chaplain for a Knights of Columbus council that he refined his vision and founded the International Mission for Children (IMC) to fulfill the charism of the KofC founder, Venerable Michael McGivney.
David Wandstrat, a member of St. Dominic – Delhi K of C Council 15533 said: "A brother knight had spoken with Father John about doing some work in Ghana, initially building a library then boarding school. I thought we should keep our money, time and talent local right here in our community. But Paul Brackman said, 'the best way to stop terrorism is to spread Christianity around the world.' When I met father John, his charisma, his unique inspiring character and his jovial spirit convinced me to be a part of IMC."
Father Amankwah, Cathy Lanzillotta, Maria Schoeppner and Wandstrat traveled to the villages of Kwapia and Obuasi, in the Ashanti region of Ghana to meet with several contractors and receive twenty-five acres from the local chief. The people of Ghana welcomed them with open arms, he said. "They had a burkar (festival) for us. They treated us like royalty and welcomed us into their homes. Most of the people we met had very strong faith. They are very proud people."
"The poverty we experienced is something we will never forget," Wandstrat said. "We tend to take our sewer systems and our fresh water supply for granted. The roads are full of huge potholes. The electric grid is extremely inadequate. I gained a renewed respect for our EPA, the diesel vans and busses go by and drown you in black smoke. The roads are full of extremely large potholes we were constantly dodging."
Wandstrat said after visiting these villages, he realized the IMC was on the right track.
"We must do everything we can to help educate the beautiful children we met. Through education these people can begin to make a better life for themselves. I believe a Catholic education will help them learn to take better care of their environment, themselves and their surroundings. The Catholic schools we visited appeared much better maintained and cleaner than the other schools. The Holy Spirit Sisters have tentatively agreed to operate the school after it is completed.
"Father Amankwah accepted the presidency of the IMC Foundation and fund-raising for this project is under way. He prays that success in Ghana would lead to the IMC building similar K-12 schools in other parts of the world. Tax-deductible donations can be sent to IMC P.O. box 389123, Cincinnati, Ohio 45238.
"Our goal is one million two hundred thousand dollars," Wandstrat said. "This will allow us to build five buildings including a chapel, cafeteria, a dormitory and a small convent for the sisters to stay in."
This story first appeared in the August 2016 print edition of The Catholic Telegraph.