New Retreat House dedicated at Maria Stein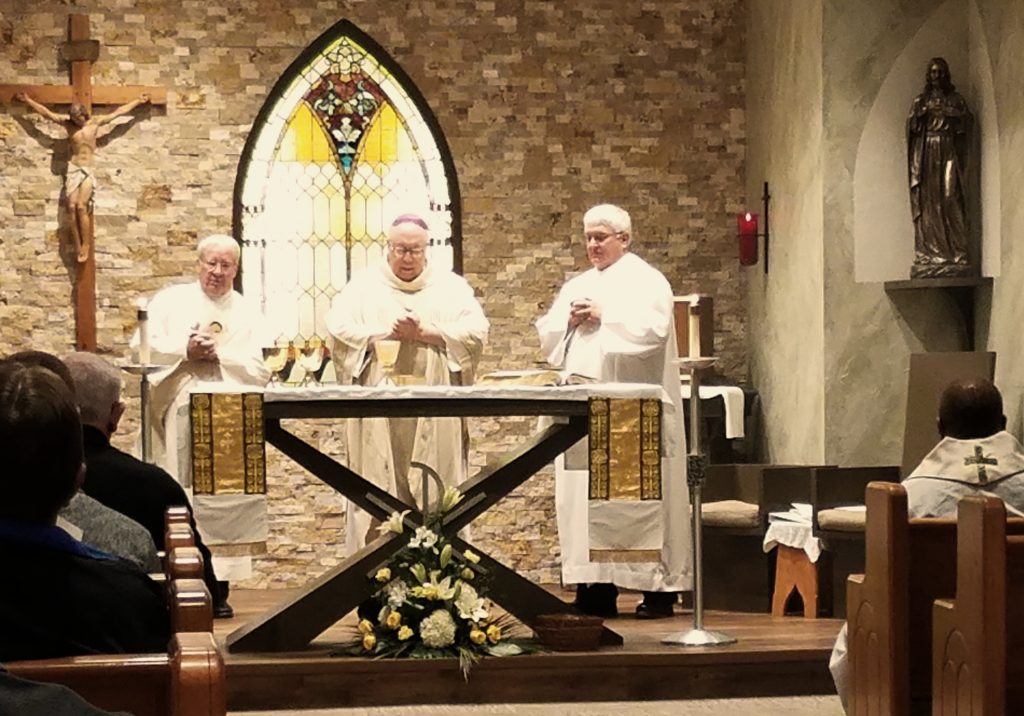 Maria Stein OH – The Spiritual Center Retreat House, located in Maria Stein, has expanded. Last July, the Spiritual Center purchased a facility near Grand Lake, next to Our Lady of Guadalupe Church. Renovations took place throughout the fall and winter, and the new Montezuma Retreat House, located at 6731 State Route 219, Montezuma, officially opened its doors in March of this year. The new retreat center has private bedrooms, dorm accommodations, a fully staffed kitchen and large dining area, a full gym, stage, and spacious conference rooms.
The middle of the retreat center was transformed into a beautiful chapel that was dedicated by Bishop Joseph R. Binzer April 19, with more than 120 people in attendance. Almost everything in the chapel was donated, such as the stained glass window in memory of Father James Trick, who helped reopen the Spiritual Center. The new Retreat House location is looking forward to welcoming those looking for a place to get away and spend time with God. More information can be found online at www.spiritualcenter.net, or call 419-925-7625 to book a retreat for yourself or a group.