Nominations Open for Champions of Mercy Awards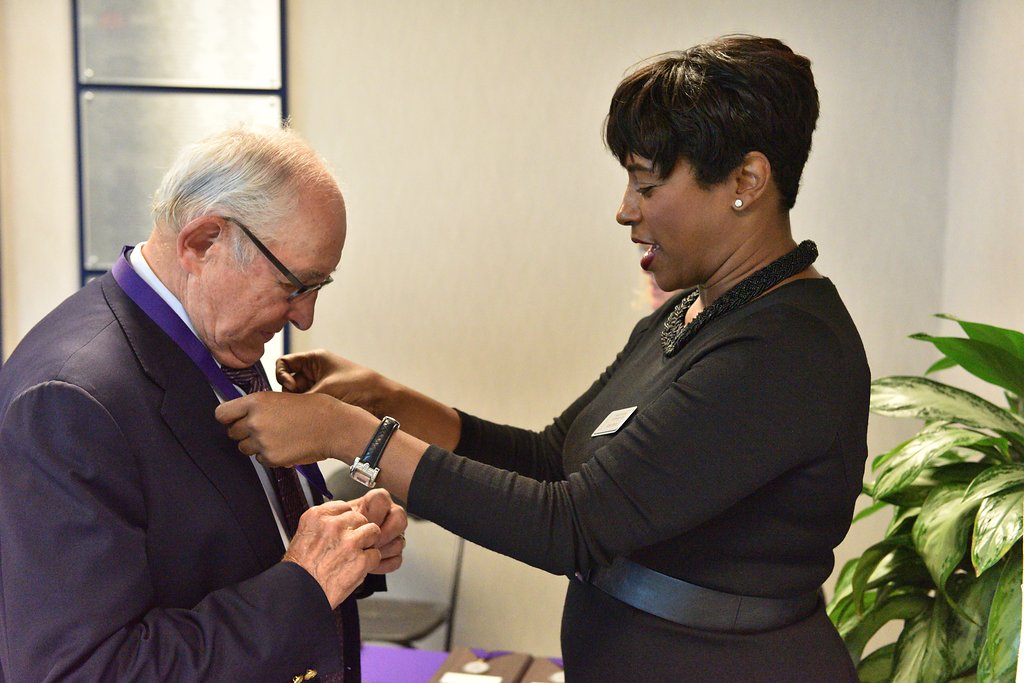 CINCINNATI – May 10, 2017 – They're humble servants who feed the hungry, tend the sick, comfort the lonely and protect the vulnerable. They inspire others to be merciful to neighbors and strangers alike. Chances are you know a Champion of Mercy, and Catholic Charities is seeking your support in honoring their selfless service.
"Last year we recognized 100 Champions of Mercy as part of our centennial celebration," said Ted Bergh, CEO of Catholic Charities. "They do not seek recognition for being God's mercy in our community. But we believe honoring their good work inspires others to 'go and do likewise.' This is why Catholic Charities will honor Champions of Mercy again this year."
Six individuals and/or groups will be selected to receive up to $1,000 in cash prizes. Champions of Mercy recognized during the centennial last year are invited to return and welcome the newest honorees. Nominations can be made online by June 30, 2017 at www.ccswoh.org/champions.
The Champions of Mercy Awards Dinner will be held at 6 pm, Saturday, November 4, at Centre Park West at 5800 Muhlhauser Road in West Chester. Save the Date and visit www.ccswoh.org to make reservations.
---
About Us
Catholic Charities Southwestern Ohio is a United Way Agency Partner that serves the poor, protects the vulnerable and welcomes the stranger regardless of religious background or country of origin. Our mission to enlighten, serve and empower is enabled by the generosity of donors and volunteers. Together, we serve and bring hope to more than 120,000 people each year. Visit http://www.ccswoh.org to learn more.