Obituary: Brother Donald Schaaf, SM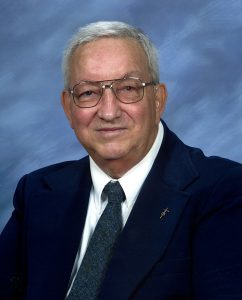 Brother Donald Schaaf, SM, died on Jan. 3, 2018, in Dayton, Ohio. He was 81 and had been a member of the Society of Mary (Marianists) for 61 years.
Brother Schaaf was a high school teacher and business manager who also ministered in the juvenile justice system in Memphis, Tennessee.
Donald Schaaf was born on May 5, 1936, in Dayton. He was the youngest of five children in the family of Fred and Vera (Meyer) Schaaf. He attended St. Anthony grade school and Chaminade High School (now Chaminade Julienne), where he was taught by members of the Society of Mary.
He entered the Marianist novitiate in Marcy, New York, in 1955. He professed first vows on Sept. 8, 1956.
Brother Schaaf earned a degree in education at the University of Dayton in 1959. He taught at a number of Ohio high schools including St. Joseph High School, Hamilton Catholic High and Purcell High (now Purcell Marian). He professed perpetual vows on Aug. 15, 1961, in Dayton. He later went on to earn a master's degree in business administration from Xavier University. He taught for a few more years but eventually moved into business management roles for Marianist schools and ministries.
While serving at Memphis Catholic High in Memphis, Tennessee, Brother Schaaf took on an additional role, ministering to young people in the juvenile justice system. He served as a juvenile parole officer, deputy clerk of the court and coordinator of probation services during most of the 1970s. It was a role that gave him great satisfaction.
Brother Schaaf then served as business manager for Bergamo Retreat Center in Dayton, at St. Laurence College in Dublin, Ireland, and at St. John's Home in Rockaway Park, New York.
In his later years, he was the business manager for a number of Marianist communities in the Dayton area.
A Mass of Christian Burial was celebrated Jan. 8 at Queen of Apostles Chapel at Mount Saint John in Dayton. Brother Schaaf was interred at Queen of Heaven Cemetery, also at Mount Saint John.