Ohio legislators hear from archdiocese on issues of creation, life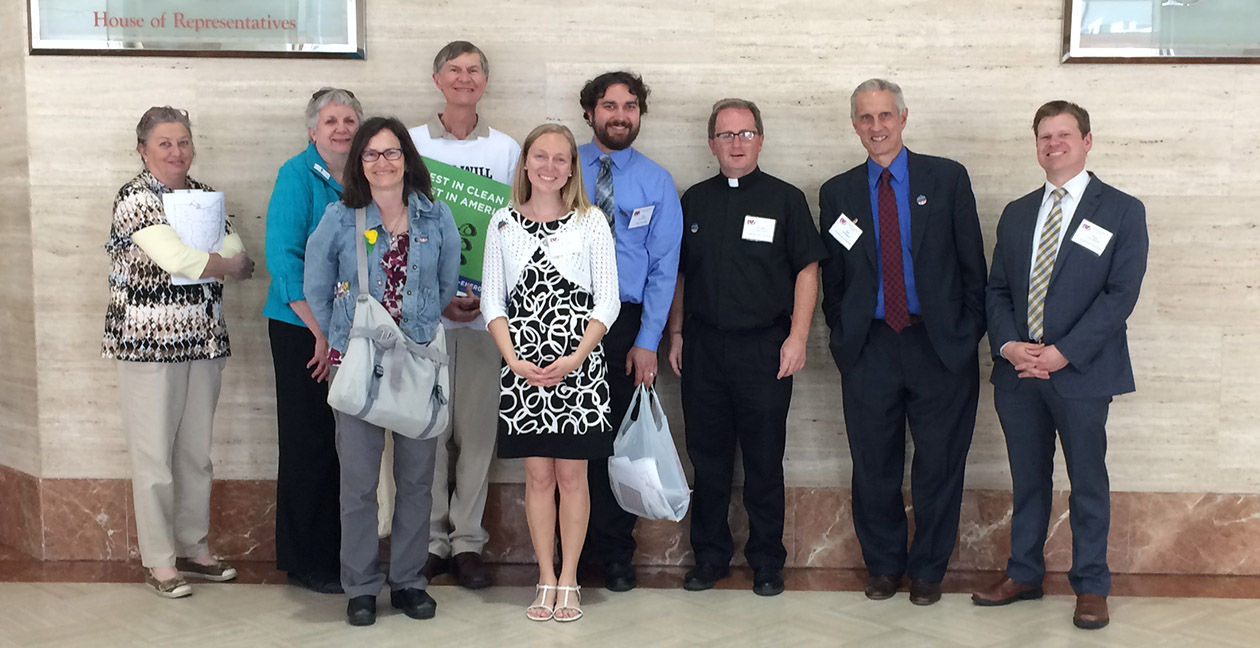 Members of the Archdiocese of Cincinnati Social Action Office and 15 parish leaders traveled April 20 to Columbus to lobby on behalf of several important issues, including life and care for creation.
As part of the Ohio Catholic Conference's Legislative Advocacy Day, the delegation met with more than 20 legislators and their aides. Representatives from the Columbus and Cleveland dioceses were also present.
Tony Stieritz, director of the Social Action Office, said the main issues discussed were pro-life legislation, addressing infant mortality, limiting the death penalty and care for creation.
"Many of the legislators gave us substantive amounts of time and conversation, even in discussing matters around which we disagreed," said Stieritz. "In fact, about an hour into one of our meetings, one legislator commented how much he mourned the intractable polarization that too often takes place at the Statehouse. 'But I can talk with you, folks,' he noted in reference to our parishioners' willingness to dialogue while sticking to their overall principles."
The delegation was guided on care for creation by Ohio's bishops who, together as the Catholic Conference of Ohio (CCO), issued talking points on the matter that were then relayed to legislators.
"We are not advocating for specific benchmarks for alternative energy sources and incentives. However, we encourage the Ohio General Assembly to pursue reasonable and effective initiatives for energy efficiency and to develop alternate renewable and clean-energy resources," reads a portion of the CCO's Statement on Ohio's Alternative Energy Standards.
The delegation also joined in a rally sponsored by Ohio Interfaith Power and Light that was previously scheduled at the statehouse.
Two days after the archdiocese delegation visited the state capital, the world celebrated Earth Day on April 22. That day Pope Francis issued two early tweets related to the environment.
Climate change represents one of the principal challenges facing humanity today, and the response requires the solidarity of all.

— Pope Francis (@Pontifex) April 21, 2016
A true ecological approach knows how to safeguard the environment and justice, hearing the cry of the earth and the cry of the poor.

— Pope Francis (@Pontifex) April 22, 2016