OHSAA competitive balance proposal back on the ballot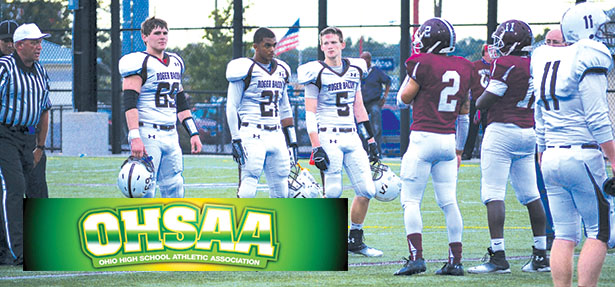 By John Stegeman
The Catholic Telegraph 
Despite similar measures being voted down in 2011, 2012 and 2013, the Ohio High School Athletic Association (OHSAA) has put a competitive balance proposal back on the table for voting this May.
The 2014 proposal, which was unanimously approved by the OHSAA Board of Directors and a 27-member Competitive Balance Committee, seeks to address perceived competitive inequality in Ohio high school postseason tournaments between public-closed enrollment, public-open enrollment and non-public schools.
OHSAA commissioner Dan Ross said the 27-member committee included seven representatives from non-public schools.
The 2014 proposal is similar to the one voted down last year, but with a few changes. In addition to school's enrollment size, new modifying factors will be applied to each student on a given team sport's roster. The factors will consider where students' parents live relating to the school's attendance zone, and the education system of the student since seventh grade. The new proposal gives non-public schools a choice of using their public counterpart school's attendance zone, or designating a single "feeder" parish or school, to determine divisional placement numbers.
For a more detailed description of how this will work, click HERE.
For now, the proposal considers only football, soccer and volleyball, basketball, baseball and softball.
The proposal directly impacts Catholic schools in Ohio and if it is passed by the 825 schools in the state in voting this May, many Catholic institutions will have to compete against larger schools in postseason tournaments beginning in 2016-17.
Last year's vote failed 327 to 308. Private schools account for 17 percent of the high schools in Ohio.
Catholic school athletic directors in the Archdiocese of Cincinnati have mixed feelings on the proposal.
Ursuline Academy Athletic Director Diane Redmond, who was a member of the Competitive Balance Committee, thinks the proposal is fair, despite harboring some reservations.
"I think this one is a pretty fair proposal across the board because it will affect public schools with open enrollment the same as non-public schools," Redmond said. "I'm not sure, or confident, totally in how it is going to be managed. That's a whole different issue. It looks good on paper… I kind of support what we're trying to do right now. I believe this is the most fair way, but I'm not sure how it will be implemented."
Fenwick Athletic Director Jon Payne said the 2014 proposal was "easier to stomach" than previous iterations, but he still opposes it.
"I'm against it regardless of what they do with it," Payne said. "We're talking about 13- to 18-year-old kids where most of them aren't making a decision on where to go to school, their parents are. To say that there needs to be a multiplier on any kid because they're a transfer or they want to go to a private school, just doesn't make any sense to me… I've been at public schools and at private schools and I've felt the same way. I'm not just saying this because I'm at a private school now."
Ross makes no secret that he is a fan of the plan. He spoke highly of the proposal in both a press release and later a conference call with Ohio sports writers. In addition, an email sent to school athletic directors included a message from Ross strongly encouraging them to vote yes on the proposal.
"I'm extremely pleased with the plan that the committee has recommended and the Board has approved," Ross said in a press release.  "While the proposal is similar to last year's, the modified version is the result of a compilation of input from our superintendents, principals, athletic administrators and coaches. I'm most proud that we were able to work together and come up with a solution that will create a better system than we currently have because it looks at how schools secure the enrollment of their students participating in interscholastic athletics."
Ballots will be mailed to schools on April 28 and they must be returned by 4 p.m. May 15. An announcement is scheduled for May 16 to discuss the results.
This article originally appeared in the April 2014 print edition of The Catholic Telegraph.