Out and About in the Archdiocese for February 2023
1) Students Explore Ursuline History
Saint Ursula Academy freshmen spent a class period in the Ursulines of Cincinnati Archives, where they learned about the women who were instrumental in founding the Academy and carrying on the legacy of academic excellence.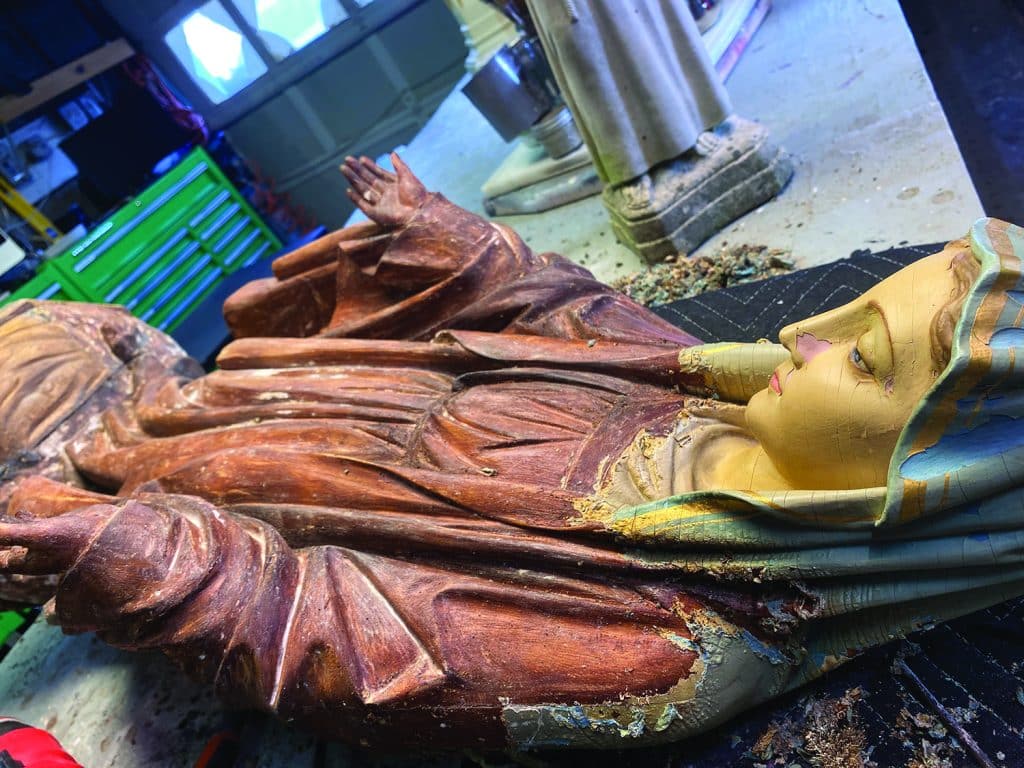 2) Mary Statue Restored at The Summit
A wooden statue of the Virgin Mary at The Summit Country Day School was restored to its original beauty thanks to campus chaplain, Reverend Phil Seher. Believed to be dated from the late 1800s, the statue had become worn over time; faded and chipped paint rendered some elements of the design unrecognizable. Father Seher discovered the sculpture and felt strongly that it was worth saving and restoring. The beautiful Mary now stands proudly in the Upper School office.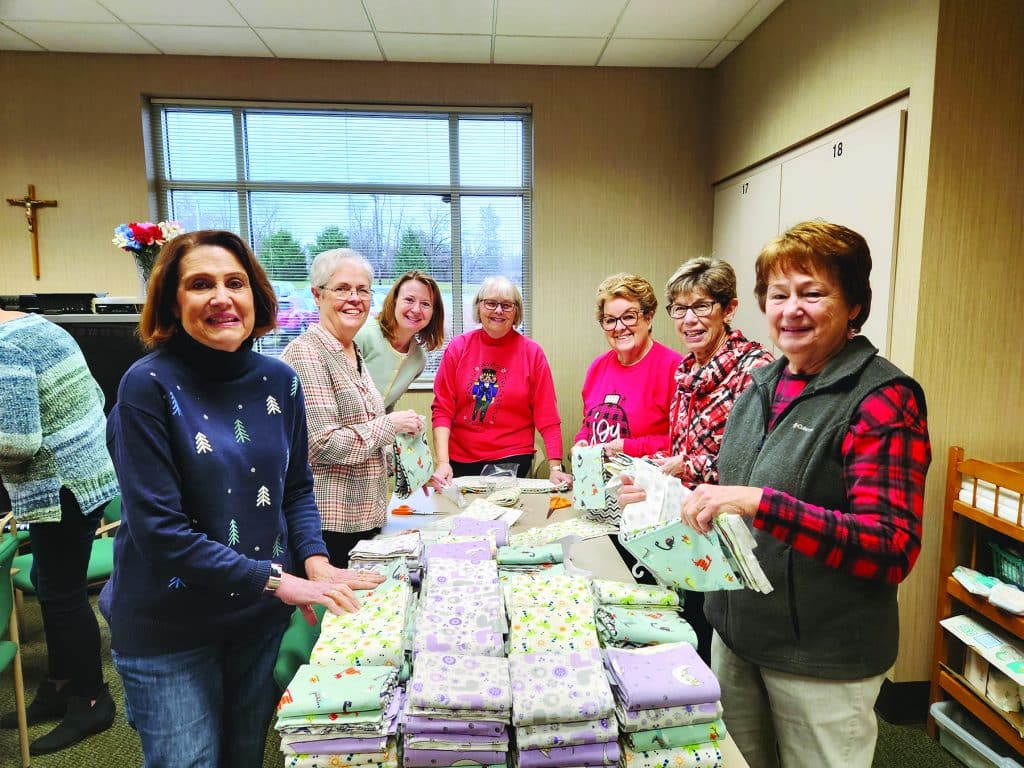 3) Layettes for Newborns in Need
The Christ Child Society of Dayton created blankets, booties, hats and outfits for newborns in need in the Dayton area through eight social service agencies. Led by Lucille Carroll, they assembled more than 1,500 layettes. The group's co-presidents, Mary Ann Hemmert and Kathy Farrey, oversee the nonprofit Catholic association of volunteers who have many service projects and social opportunities and spiritual development.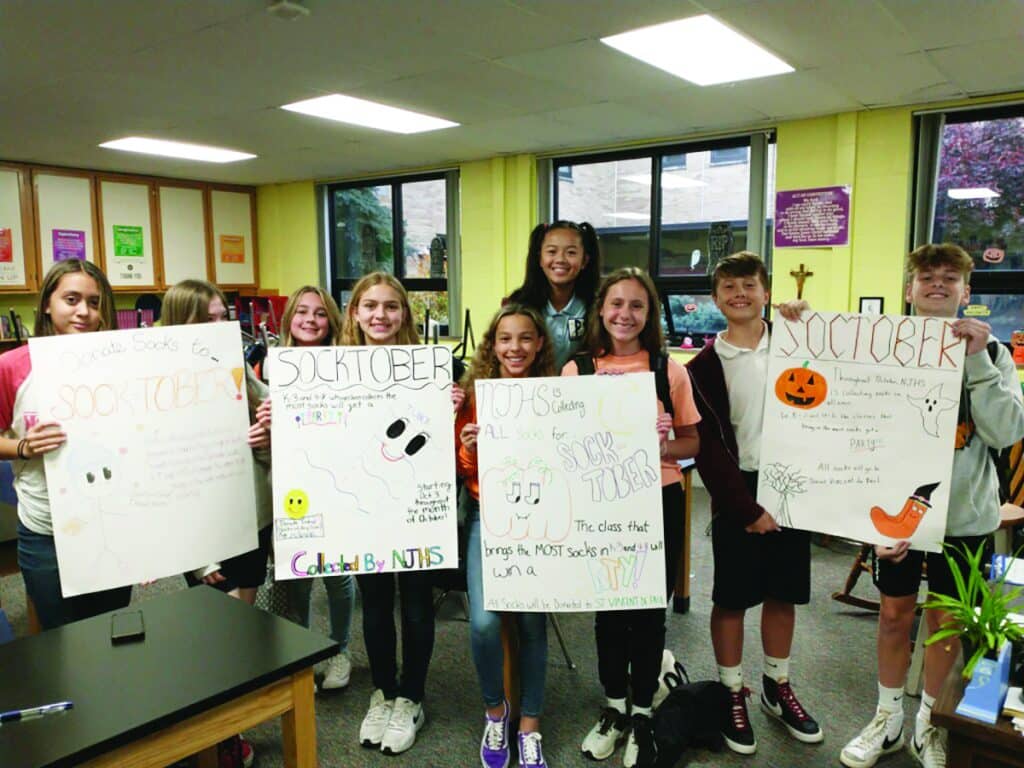 4) Socks for St. Vincent de Paul
Students from Saint Peter School in Huber Heights participated in Socktober, collecting 4,105 pairs of socks and donated them to the Society of St. Vincent de Paul.