Parent Project Saves Families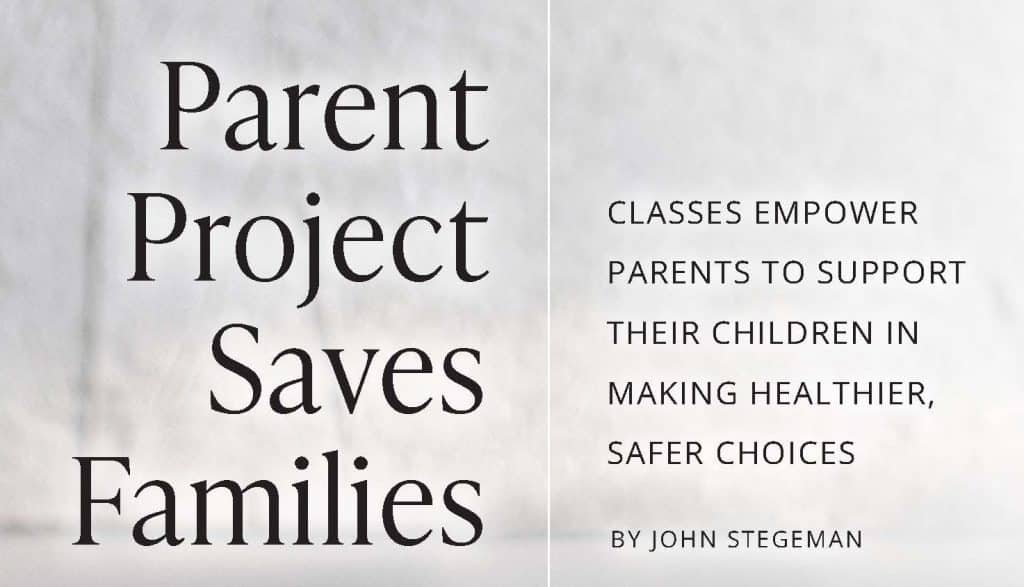 I am more able to listen to my daughter." "We talk more instead of arguing." "He's nicer to me and tells me he loves me randomly."
These real observations came from parents who participated in Catholic Charities of Southwest Ohio's (CCSWO) Parent Project. Parenting the best-behaved child can be a challenge, but the Parent Project is for when things have broken down on a serious level.
The Parent Project was founded nationally 35 years ago by former Los Angeles County Police Supervisor Ralph Fry and psychologists Dr. Roger Morgan and Dr. Bonnie Burstein. While not an explicitly Catholic program, it falls within the local Catholic Charities' mission to serve and empower people through God's love in their times of vulnerability.
While parents typically participate due to court orders, many are self-referred. The children are usually in trouble: skipping school, taking drugs illegally, or engaging in violent or risky behaviors. The relationship between child and parent has suffered.
"This is not your basic parenting class," Parent Project Coordinator Patsy Bolden said.
Bolden said the classes empower parents of 11 to 17 year-olds to support their children in making healthier, safer choices so they can be successful in all aspects of life. Parents whose five to 10 year-old children are in difficult situations take the Loving Solutions class, also called Parent Project Jr.
"Why Try" is a class for children ages 11 to 17 whose parents are taking the Parent Project course. Through a series of 10 visual metaphors, it teaches social, emotional and leadership principles. During her seven-plus years as project coordinator, Bolden said she noticed that this class's parents come from all socioeconomic backgrounds and family situations. Despite their differences, parents often bond with each other, forming friendships that staff encourage them to continue when the class concludes.
"It's amazing to see these parents click," she said. "They see they're not alone."
Parents who are ordered to attend the classes often have a chip on their shoulder, said Bolden, like "Steve" who had trouble with his son "Mikey." He was at the end of his rope with his son's violence in school, among other struggles, and was further frustrated to be in the 10-week class. However, by the sessions' end, Steve shared that Mikey had done a complete 180; he was earning good grades and even sitting in the front of the classroom. A positive email from his son's teacher brought tears to his eyes. Such success stories are common, said Bolden.
"He made the decision for the sake of his child," Bolden said. "He said, 'Why not try it and see if it works?'"
This article appeared in the May 2023 edition of The Catholic Telegraph Magazine. For your complimentary subscription, click here.