Pastors: Role of deacon has grown, changed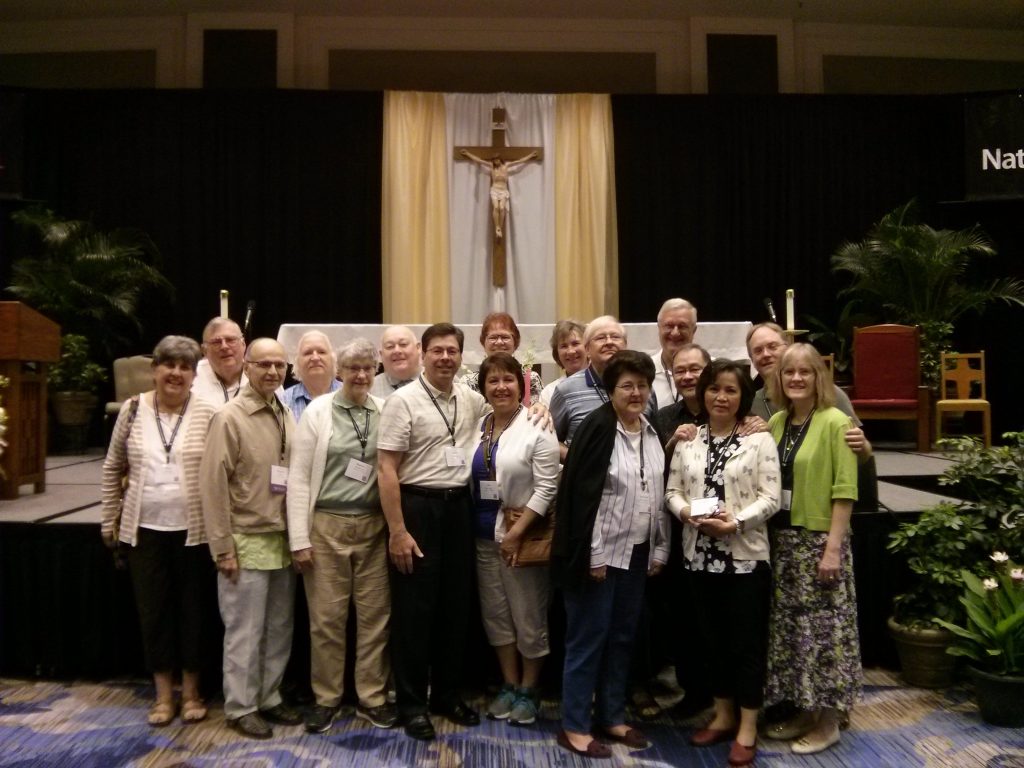 By Walt Schaefer
The story of the permanent diaconate has been an evolving one over the past 50 years.   The archdiocese has seen the ministry of these men blossom into a respected and necessary ministry in almost all parishes in the archdiocese.
     "Deacons are very important in terms of the ongoing life of today's parish," said Father Steve Walter, who retired last year as pastor of St. John Fisher Parish in Newtown. 
     "Looking at things that happen on a weekly or daily basis, this ministry offers leadership to different parish organizations and provides liturgical ministry such as presiding at baptisms, weddings and funerals. These things are very important to the lives of the people of the parish and deacons make that all available in a special and timely way," Father Walter said.
     "Deacons can do a number of helpful things. While these are things that really are the responsibility of all Christians, deacons, by their calling and their special relationship to the parish, are given the opportunity to do that in ways many others are not,."
     At St. John Neumann, said Father Walter, deacons were especially helpful in the marriage ministry. "It was the deacons, really, who did the work for annulments and they were wonderful in doing it."
     Father Geoff Drew, recently named pastor at St. Ignatius Loyola Parish in Monfort Heights, just left St. Maximilian Kolbe Parish in Liberty Township. Both parishes are large with more than 3,000 registered families.
     "The role of the deacon is an extension of the pastor's ministry whether it is liturgical, catechetical, or the pastoral care of people," Father Drew said.
     "Having been pastor at two large parishes, I appreciate the fact that deacons can preside at baptisms, witness marriages and preside at funerals outside of Mass. That has been a great help to me," he said.
     "It is good for me as a priest to be preached to occasionally, instead of doing all the preaching. I appreciate the fact deacons have been given the facilities to preach. That is beneficial to me in my ministry because it is important sometimes for the priest to sit back and listen." 
    Yet, Father Drew sees one pitfall in the permanent diaconate and, "I was as guilty of doing it as anyone else. Permanent deacons are not ordained primarily to assist at liturgies and it seems as if the most work many deacons do is assisting at liturgies It is part of what they can and should do, but it seems it's out of balance. 
     "In some cases, it is all they do and a lot of times it's because the guys are younger, still supporting families and working full-time jobs and only have weekends to serve the ministry. There should be a better balance between liturgical duties and non-liturgical opportunities," Father Drew said. "In Scripture, the earliest tradition of deacons was to assist the poor and widows. If we're going back to our roots as Vatican II has challenged us, deacons' roles should better rediscover their service-oriented roots."
     At 81, Father Dave Robisch, a former secretary to the archbishop and seminary spiritual director before being appointed a pastor, has watched the evolution of the permanent diaconate from its very beginnings in the archdiocese.
     "Back in the day," Father Robisch said, "I think among priests they saw deacons as simply liturgical, which priests were not always comfortable with. And, I think, in those days deacons themselves saw their main function as liturgical. But the deacons I'm associated with do other things in the parish and for the parish.
     "A deacon can help do some marriage instruction. A deacon can help with a
baptism. A deacon can go to the funeral home for the wake. Deacons help pastor a parish these days, and a parish may be more than just one church. You are seeing deacons taking more and more responsibility even in the administration of parishes. We have so many retired priests and the permanent diaconate helping out," said Father Robisch, who retired from his last parish, St. Mary in Hyde Park, in 2007.  "Also, preparation for the diaconate is much better today.
    "It is different from when it started," he said. "It seems the permanent diaconate was something Vatican II said we could do, and people jumped and said, 'We should do this,' but they were not quite sure why and, at the time, there did not seem to be a crying need. 
     "It is true that pastors back then did not know what to do with deacons I suspect the archbishop back then was even concerned about need. Deacons now are very well respected and accepted in our parishes. They are relied upon."