Photo: 40 Days For Life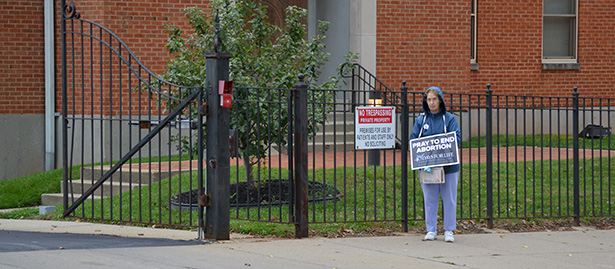 Staff Report
The 40 Days For Life prayer vigil continues at three locations in the Archdiocese of Cincinnati.
One of The Catholic Telegraph's reporters recently joined in prayer at the Cincinnati vigil. To read his reflection on the experience, click here.
There is still time remaining to participate in these prayer vigils. To learn more about each one, visit their respective websites.
Cincinnati – www.40daysforlife.com/Cincinnati.html
Dayton – www.40daysforlife.com/dayton.html
Sharonville – www.40daysforlife.com/sharonville.html