Friday Photo: Moeller student takes in German countryside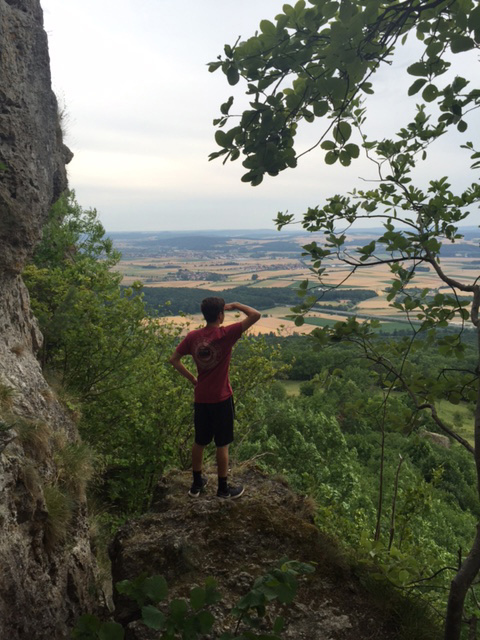 Staff Report
Today's Friday Photo follows a resident of the Archdiocese of Cincinnati all the way to Germany.
Moeller High School student Riley Jones received a free study trip to Germany after placing above the 90th percentile on the AATG National German Exam, which allowed him to apply and interview for a spot. Approximately 35 students were selected across the nation.
Jones was placed with a family for three weeks in Kulmbach, Germany where he attended school with his host brother, but went on various excursions.
According to a Moeller press release, the opportunity would not have been possible without the passion and devotion of Moeller faculty member, Linda Zins-Adams. Zins-Adams had the opportunity to visit Germany as well and received a $2,000 Euro stipend after being named Outstanding German Educator in America by AATG and the Checkpoint Charlie Foundation.
In the photo above, Jones is seen taking in a view of the countryside in Kulmback, Germany.
Previous Friday Photos
That's not a mitre Holy Father
A taste of glory
Catholic Press in a Cathedral
Hear in the Silence of Old St. Mary's
Commit your work to the Lord
Take me out to the ball game
Summer nights, festival lights
Taking the Plunge
Welcome to Friday Photo. A post where The Catholic Telegraph staff select an image that shows the vibrant life of the faith community in the Archdiocese of Cincinnati, and around the world. To submit a photo for consideration, email John Stegeman with "Friday Photo" in the subject line.
Posted July 17, 2015