Possible financial irregularities probed at St. Peter in Huber Heights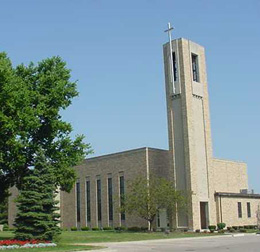 Press Release
The Archdiocese of Cincinnati has reported allegations of financial irregularities at St. Peter Church in Huber Heights to the Huber Heights Police Department and the Montgomery County Prosecutor's Office. The amount of money involved has not yet been determined and may not be for some time.
Officials of the archdiocese received an ethics complaint on Feb. 11. An initial investigation by auditors on the archdiocesan staff indicated there was substance to the report. The archdiocese contacted an outside auditing firm with expertise in forensic accounting and reported the allegations to the secular law enforcement authorities.
The St. Peter parish staff has been cooperating with the archdiocese.
Because there is a continuing police investigation, the archdiocese cannot say anything more at this time.
The archdiocese has taken numerous steps in recent years to tighten financial controls at its 212 parishes, including the hiring of two full-time parish auditors, adding a confidential fraud hotline to report irregularities, installing a new accounting system, and providing parishes with tools to help them secure collections.
Posted March 18, 2015