Pray for both sides on election day 2016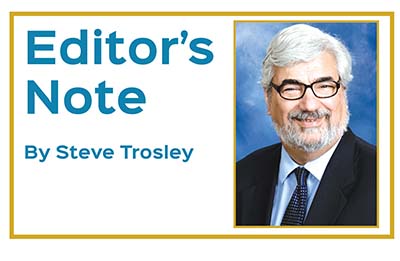 Members of the archdiocesan central office staff recently attended a workshop that featured an extensive session on prayer.
I'll never pretend to be a theologian  but I have navigated tough situations and times over many years on instinct. That alone tells me that the Jesus' teaching in Luke 11 should be enough reason to dedicate part each day to prayer:
"Then Jesus said to them, 'Suppose you have a friend, and you go to him at midnight and say, 'Friend, lend me three loaves of bread; a friend of mine on a journey has come to me, and I have no food to offer him.' And suppose the one inside answers, 'Don't bother me. The door is already locked, and my children and I are in bed. I can't get up and give you anything.'  I tell you, even though he will not get up and give you the bread because of friendship, yet because of your shameless audacity he will surely get up and give you as much as you need.
"So I say to you: Ask and it will be given to you; seek and you will find; knock and the door will be opened to you. For everyone who asks receives; the one who seeks finds; and to the one who knocks, the door will be opened.
"Which of you fathers, if your son asks for a fish, will give him a snake instead?  Or if he asks for an egg, will give him a scorpion? If you then, though you are evil, know how to give good gifts to your children, how much more will your Father in heaven give the Holy Spirit to those who ask Him!" (Luke 11: 5-13)
I've heard from several members of different prayer groups around the archdiocese in the past month and they are suggesting that our churches remain open on election day, given the contentious and unsettling circumstances of this nerve-wracking presidential year.
So what would you be praying for? Victory for your favorite candidate? Defeat for the one you despise?
I have a few suggestions for you: Pray for both candidates, that they might accept Jesus' teaching of the principles of social justice, peace and wisdom. Pray that the loser retires with grace and civility. Pray that the winner leads with wisdom and fairness. Pray for reconciliation between both sides in the contest.
Pray for the media, which has certainly lost its principles and true purpose.
Earlier this year, I heard prayers at a Mass commemorating the Easter Monday execution of Irish rebellion leaders. The prayer included a petition for a reunited Ireland, a petition for the repose of the souls of those executed and their families and a petition for the British who ordered and carried out the executions.
And if you couldn't get to one of the Prayer for Peace Masses planned for Sept. 9, take a few minutes on your own to offer your own prayers for peace. Resources will be available on the USCCB.org website.
______________
Students have returned to school and that means someone is going to be bullied. The pink elephant in the corner of the room is that bullies only thrive where they have permission to torment others. Permission from whom? Mostly from their peers. There are leaders in each student group and if those leaders step up, the bully will retreat.
______________
New Media Editor John Stegeman has left The Catholic Telegraph for a communications position with Glenmary Home Missioners. We wish John well and thank him for his dedication to our new media efforts. We know he will serve the church well in his new role.
Steve Trosley is editor and general manager of The Catholic Telegraph.
This Editor's Note column first appeared in the September 2016 print edition of The Catholic Telegraph.