Pregnancy Center West does hands on pro-life work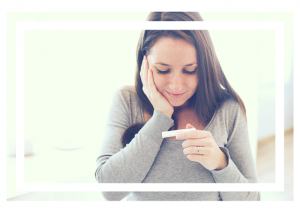 Sponsored Content
The Pregnancy Center West is a Christian, Pro-Life ministry providing education regarding positive alternatives to abortion and offering assistance with pregnancy-related services.
Chaste lifestyles are encouraged for married people and singles. Spiritual and emotional healing is fostered in those experiencing crisis or suffering from Post Abortion Syndrome. The Pregnancy Center West seeks to affirm and maintain the dignity of all human life as created by God.
All information, counseling, and services offered by the Pregnancy Center West staff and volunteers are to be consistent with the tenets of the Catholic Church regarding the gift of human life, sexuality, marriage and family. As such, this excludes dissemination of information or promotion of practices such as abortion, artificial birth control, and sterilization.
Pregnancy Center West (PCW) is an outreach ministry committed to helping women who find themselves in an unplanned pregnancy. PCW provides accurate and complete information on fetal development and the risks of abortion, never providing, referring or advising for an abortion or any abortifacients.
PCW seeks to help women carry their babies to term with practical assistance. PCW will never discriminate in providing services because of race, creed, color, national origin, age or marital status. All services are offered free of charge. PCW is committed to educating on abortion and creating community awareness of the needs of pregnant women.
PCW does not engage in contraceptive counseling or contraceptive referrals. PCW recognizes the validity of adoption as an alternative to abortion and is not biased toward adoption in offering other life saving alternatives, as the organization is independent from adoption agencies. Pregnancy Center West provides all services with a Christian attitude and in a non-judgmental fashion.
Anyone can participate in our programs:
Free and confidential pregnancy tests (with ultrasound support)
Earn While You Learn: Free material assistance
Free parenting classes
Free limited STD testing
"Be More" program for men
Post-abortive programs for men and women
Great partnership with Healthy Beginnings Prenatal Clinic
For more information on Pregnancy Center West visit http://pc-west.org.