Price Hill parish hopes to capitalize on Mass Mob/Flash Mass phenomena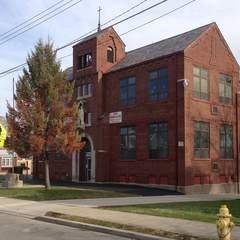 Press Release
Staff and faculty at Resurrection School, a CISE school serving some of Price Hill's poorest children, have initiated an effort to support the small parish church. Learning of Detroit and Buffalo's "Flash Mass" phenomena, a few individuals determined to bring the very positive event to the Queen City.
Employees of Resurrection School were already very concerned about the very negative aspects of the Internet and technology on children and family life. They committed themselves to working on a short term basis to organize a Flash Mass on Sunday, October 26 at 11 a.m. at Resurrection Church on First Avenue in Price Hill.
The computer teacher, Kelly LeBourveau, works with students and families and said, "This project is perfect as an exercise in helping children learn the positive applications of computers and social media. We're working hard to serve families and students who don't have the benefits of easy access to computers."
Lori Heffner, Principal at Resurrection, and Dr. Becky Lilley, Counselor, note that Catholic schools are very popular in low income neighborhoods, in part because of the values and discipline taught there.
"We can't predict that we'll get a huge response like St. Florian's did in Detroit," Heffner said. "This idea just came up last week and we have a busy school to operate. But we hope to fill the pews by inviting alums of Resurrection, former staff, our current 'Res family' and others interested to join us for Mass and then coffee and donuts in the school cafeteria afterwards."
"Raising money is not at all what this is about, but a one-time windfall represents a huge gift," Lilley said. "Of course it's great for educators and students to try something new and it's always exciting to be part of something big".
The parish school is promoting the event on Twitter using the hashtag #ResurrectRes.
Posted Oct. 23, 2014