Put to the Test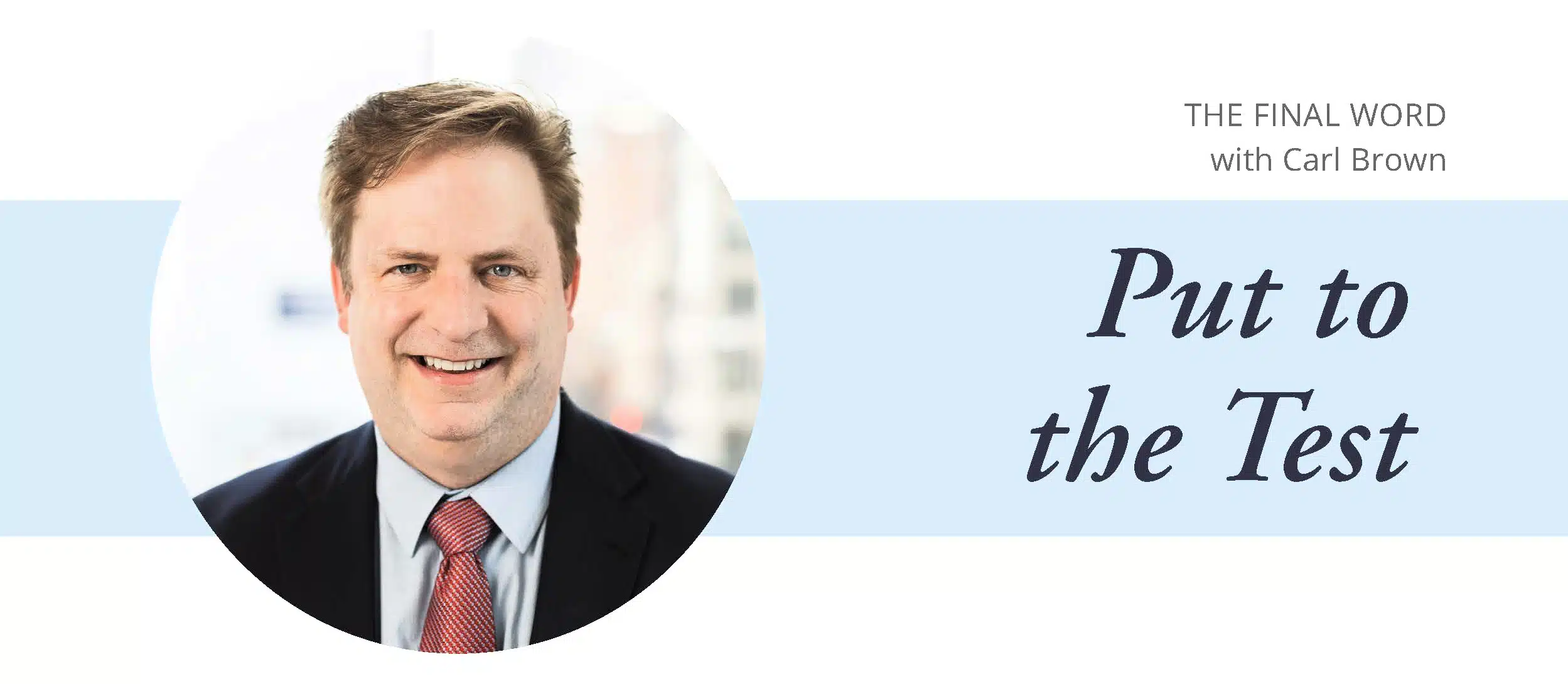 My wife and I attended Mass on a typical Sunday many years ago, but what happened that day was not typical—in fact, it changed our lives. Our pastor invited a parishioner, Joe, to share a personal witness about the importance of sacrificial giving. Until then, I thought people gave to the Church because the Church needed it—but I was wrong.
In his witness, Joe recounted how God tested Abraham and Job. This I knew. Then he shared something from the prophet Malachi that I didn't know: "'Put me to the test,' says the Lord of hosts. 'And see if I do not open the floodgates of heaven for you, and pour down upon you blessings without measure'" (Mal. 3:10).
After sharing how he took God at His word and made a huge gift to charity, a sacrificial gift of $5,000, Joe spoke about how God outdid Him in generosity.
I was dumbfounded. As a recent college graduate still paying off loans, there was no way I could give $5,000. But I was struck by Joe's sincerity. He wasn't selling me anything. He wasn't paid to say this. He was telling me that if I made a gift from all the blessings God has given me, God would bless me even more.
A few months later my wife and I attended a Saturday evening banquet and learned about a great ministry. We wanted to make a gift, but how could we? Though we barely made ends meet, we remembered Joe and made a big decision. We agreed to donate $500. To us, that was a lot of money.
In that Monday's mail, we got a check for an escrow overage. I had never heard of an escrow overage. But it was a check for just over $500. God outdid our generosity. We could hardly believe it!
The reason I share this story with you is not to flaunt what we did—all we did was trust God. I'm not going to sugarcoat it: we don't always get unexpected checks in the mail, and we don't always trust God completely.
But what I learned from Joe that day was that sacrifice is important. Sharing God's treasure with others is important. Trusting God is important. Joe changed our lives that day by inviting us to trust God with our finances.
God doesn't need our money. But we need to trust God with our money.
Our marriage has been blessed by hearing Joe's witness and letting it change our lives. Maybe today God is calling you to trust Him more.
Carl Brown and his wife, Amy, have six kids and live in Cincinnati. He works for the Archdiocese of Cincinnati in the Stewardship Department. (And if he has your attention for more than a minute, he'll probably tell you how amazing the Seven Sorrows Rosary is!)
This article appeared in the November 2023 edition of The Catholic Telegraph Magazine. For your complimentary subscription, click here.