R.I.P.: Northern Kentucky Right to Life Founder Bob Cetrulo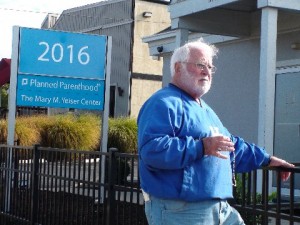 Pro-life pioneer Robet C.Cetrulo passed away October 27 at the age of 81, after a long illness.
A lifelong resident of Northern Kentucky, Cetrulo was born February 13, 1935. He graduated from St. Xavier High School and Xavier University in Cincinnati, and received his law degree from the University of Kentucky College of Law.
The father of nine, he was a member of numerous law organizations that helped people in need, including the Northern Kentucky Legal Aid Society, Northern Kentucky Association for the Mentally Retarded, Parents and Relatives of Oakwood Facility for the Handicapped, and the National Council of U.S. Magistrates. In 1971 helped to found the Northern Kentucky Right to Life Committee, which he led until his death.
In addition to many years as a trial lawyer, Cetrulo served as a U.S. Magistrate Judge for the Eastern Judicial District of Kentucky for 15 years, taught political science and Constitutional law for 15 years at the University of Kentucky Northern Community College, lectured at the Salmon P. Chase College of Law, and spoke at many bar association and pro-life conventions.
Cetrulo's pro-life activities included prayer vigils and protests at abortion businesses, including years protesting at numerous Cincinnati's Planned Parenthood facilities, and handling pro-life cases at the local, appellate, and state Supreme Court level. He worked on the famous Davis v. Crush in which James Condit and other attorneys won an appeal reversing a federal court'rs ruling that prohibited peaceful protests at Planned Parenthood s. The 1988 decision ensured that such protests are protected under the First Amendment.
For this and other pro-life work, Pope Paul VI presented him with the Pro Ecclesia Et Pontifice medal, the highest medal that can be awarded to the laity.
"He has litigated, spoken on, and written about the bioethical issues of our times, notably in his book That Reminds Me of a Story: Reflections of a Pro-Life Warrior," said Paula Westwood, Executive Director of Right to Life of Greater Cincinnati, who worked with him on many occasions.
 "Bob ensured a still-existing block of pro-life elected officials in Northern Kentucky and monitored legislation affecting human life protections in both Kentucky and Ohio, as well as nationally. He was one of the founding members of Helpers of God's Precious Infants Saturday prayer vigils in front of Cincinnati Planned Parenthood's abortion headquarters on Auburn Ave., which still continue."
A member of St. X's championship St. X swim during his high school years, he took up swimming again after his retirement, adding multiple trips to the pool each week to his many hobbies, which included playing the guitar, golf, boating, and water skiing. His proudest achievement after retirement was writing a chapter for the last volume of Dr. Warren Carroll's History of Christendom. Entitled "The Revolution Against the Human Person: The Ultimate Crisis of Christendom" draws on Cetrulo's more than 40 years in the pro-life movement.
He is survived by his wife, Elaine; eight children; and eight grandchildren. The obituary written by his family notes that "Bob's wish was that he would be remembered with charity and a prayer: 'He tried!'" Mass of Christian Burial was said on November 2nd at St. Agnes Church, Ft. Wright. Memorials are recommended to Northern Kentucky Right to Life, P.O. Box 1202 , Covington, KY 41011