Recap: Proclaim day No. 1 (Photos added)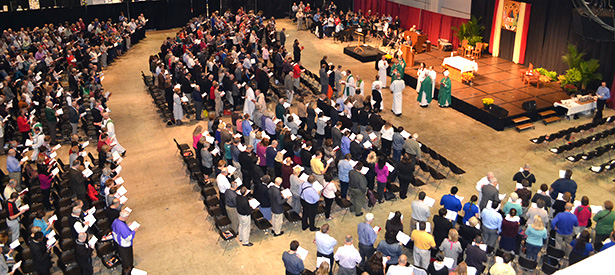 Staff Report
DAYTON — More than 1,000 Catholics registered to attend the two-day convocation for the Archdiocese of Cincinnati entitled, "Proclaim: Equipping Disciples for a New Missionary Age."
See Photo Gallery Below
The exact attendance wasn't available at the conclusion of day one, Oct. 6, but the opening Mass, lunch and dinner events appeared to fill the Dayton Convention Center's halls to near-capacity.
At the opening Mass, Archbishop Dennis M. Schnurr spoke about the need for a new evangelization, quoting Pope Francis and several of his immediate predecessors.
"For over five decades, the vicar of Christ has proclaimed to all of us, who are the church, that we must evangelize if we are to keep our identity as Catholics," Archbishop Schnurr said during his homily. "
Following Mass was a keynote address by Bishop Frank Caggiano of Bridgeport Conn. While discussing evangelization, Bishop Caggiano said we must not condemn technology, but rather baptize it.
"It seems to me that technology has become not simply an addition, but has become a formational force," Bishop Caggiano said. "It is moving us, humanity, in a direction which quite frankly none of us can quite comprehend."
Following the keynote, and lunch, were a series of "Ministerial Forums" for attendees in various types of ministry. Presentations took place for Catechetical and Youth Ministers, liturgical minsters, pastoral associates, business managers, priests, deacons and school principals.
After an afternoon break, attendees attended workshops. The topics included; faith sharing, spirituality of administration, intercultural competencies with teens, forming Eucharistic disciples, and other subjects.
After the workshops was evening prayer, dinner, and a special event hosted by the Office of the New Evangelization with Tajci Cameron serving as emcee. Archbishop Schnurr unveiled a new mission and vision statement for the archdiocese at that event. Read more about that HERE.
The evening ended with Taize Prayer.
Proclaim resumed Tuesday at 8 a.m.
Photo Gallery from Day 1 
(CT Photos/John Stegeman)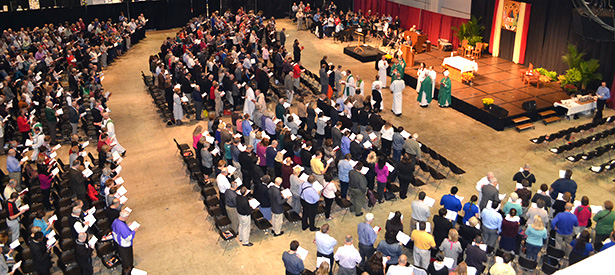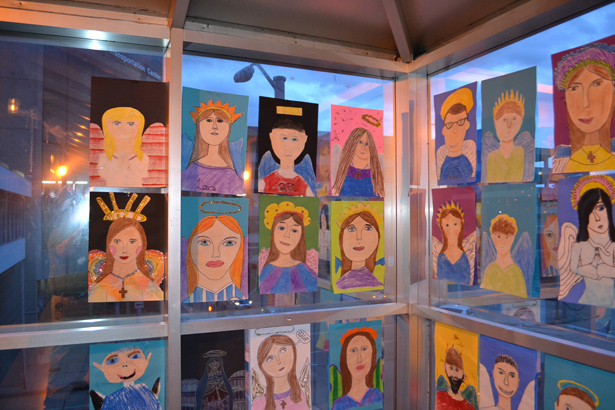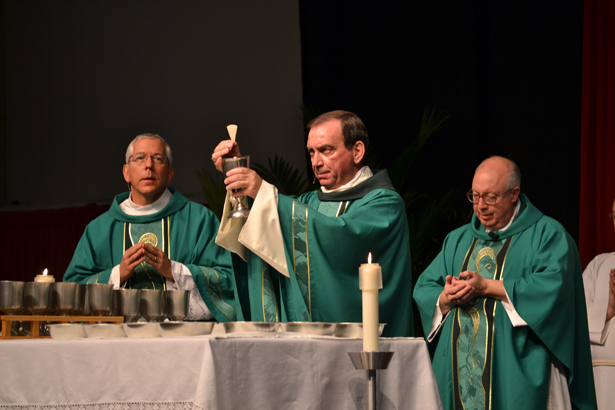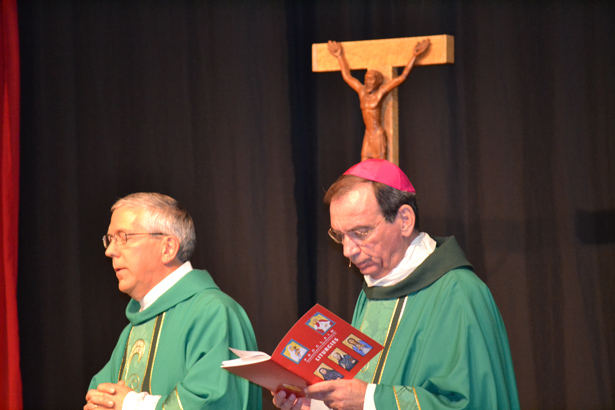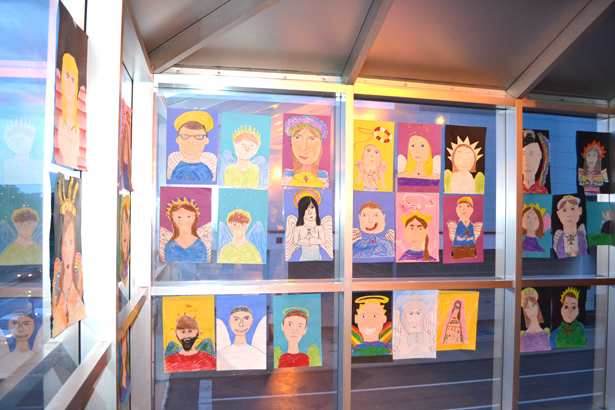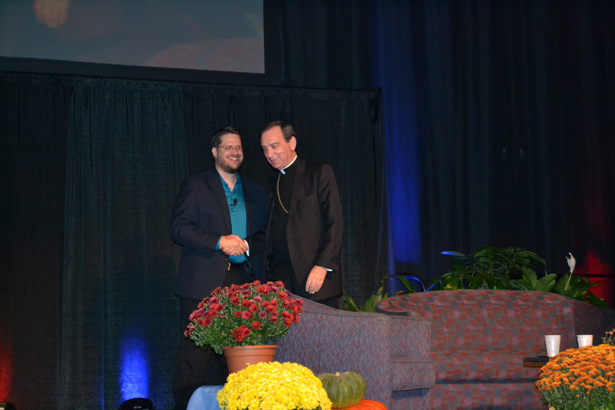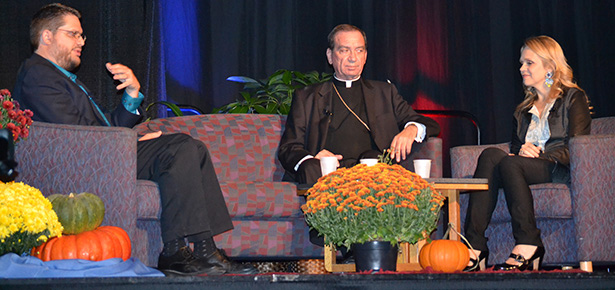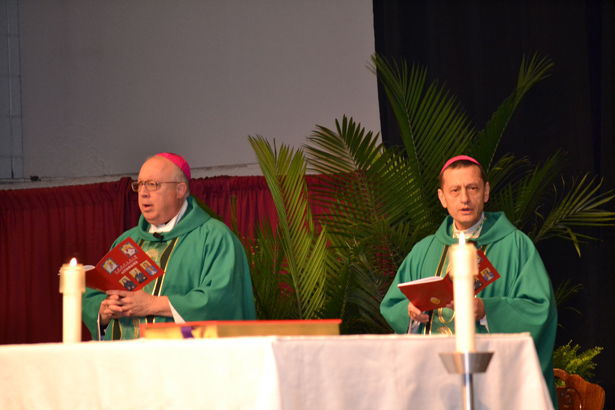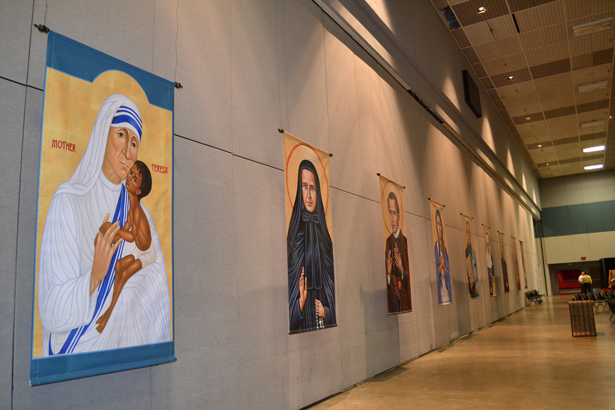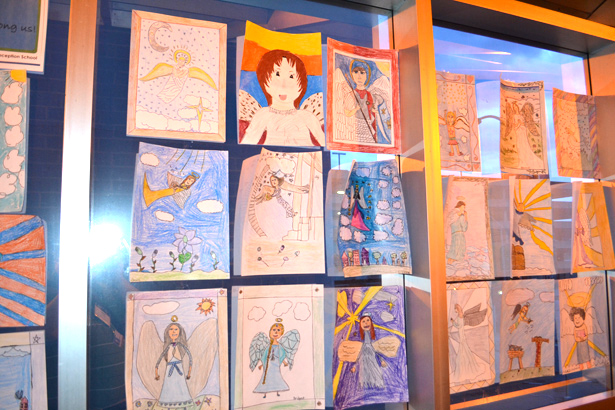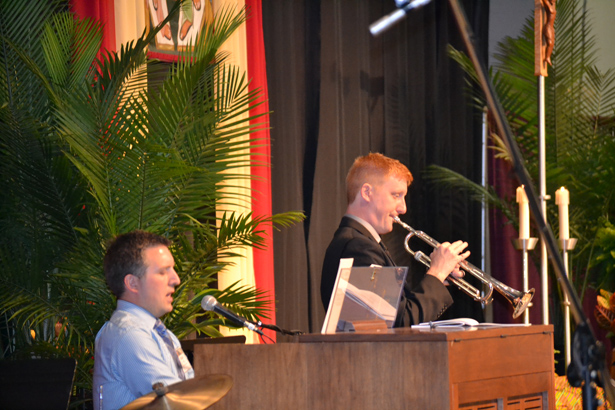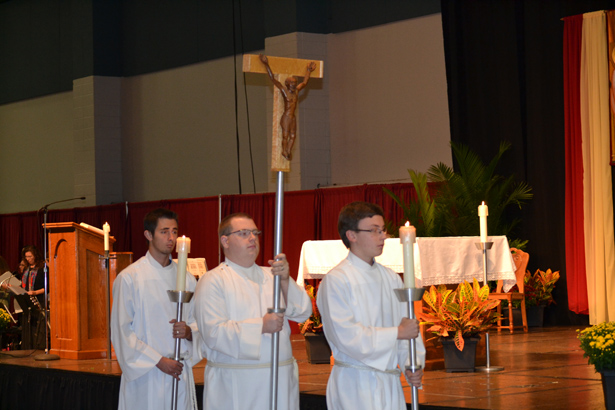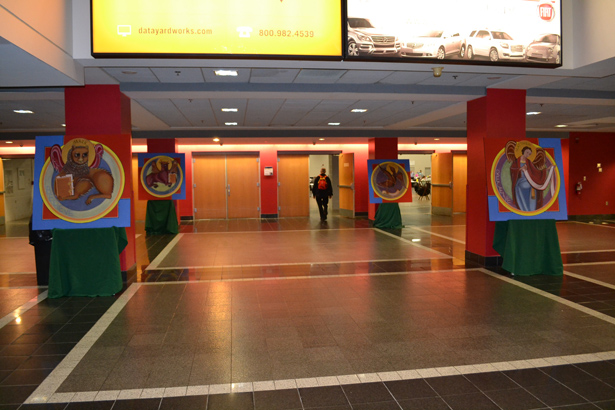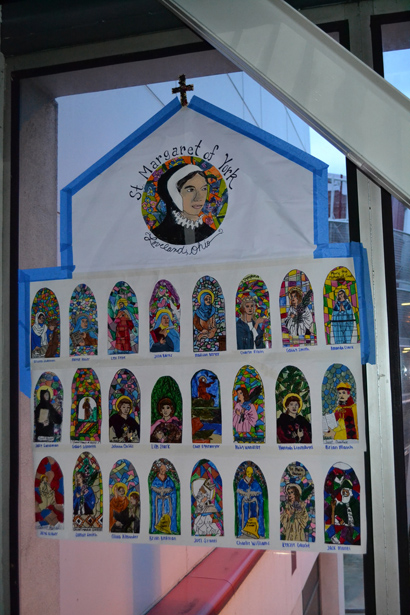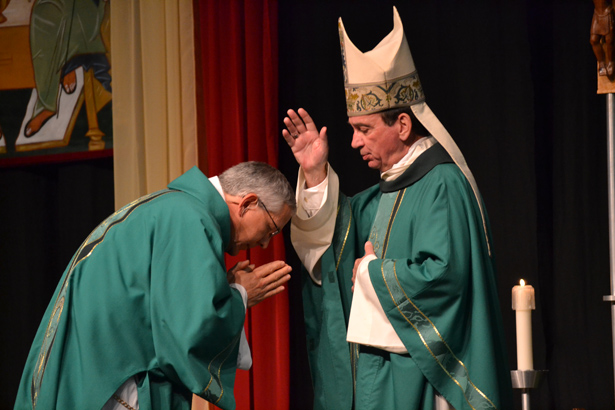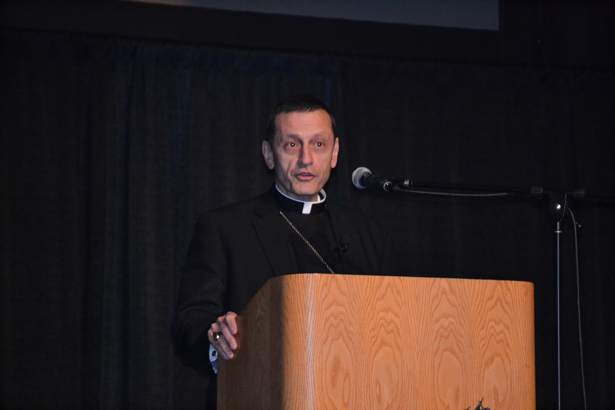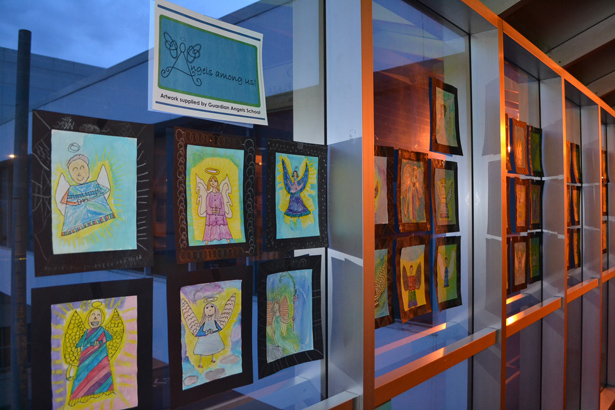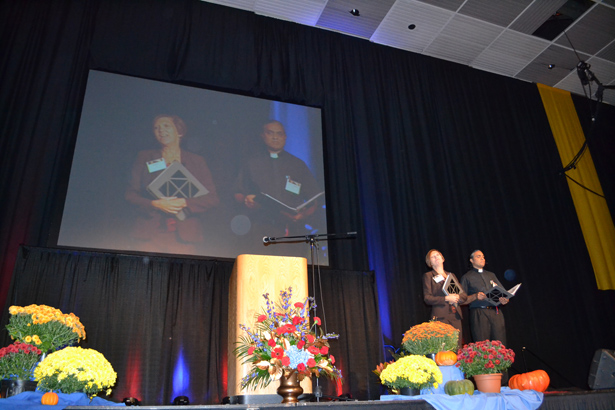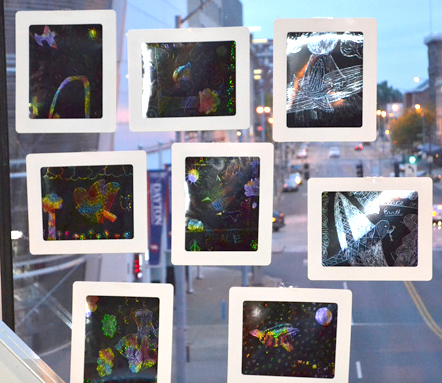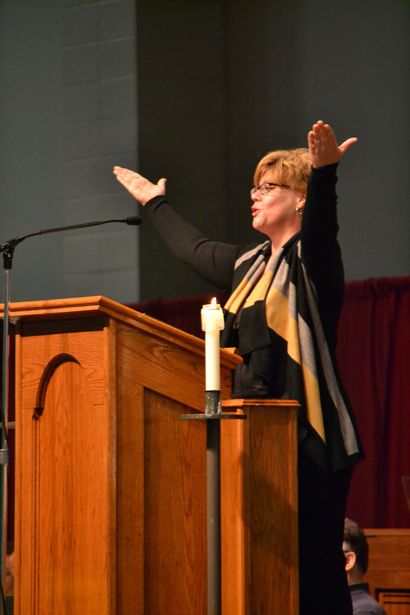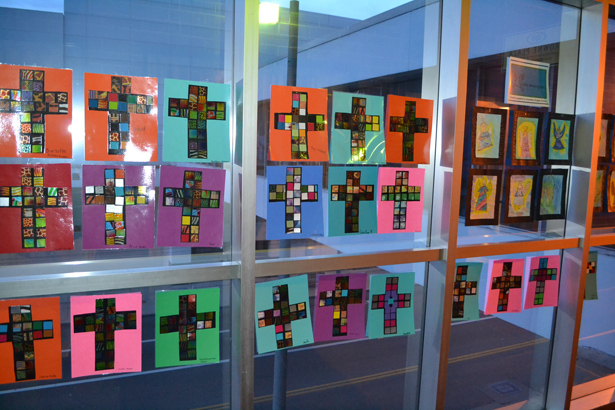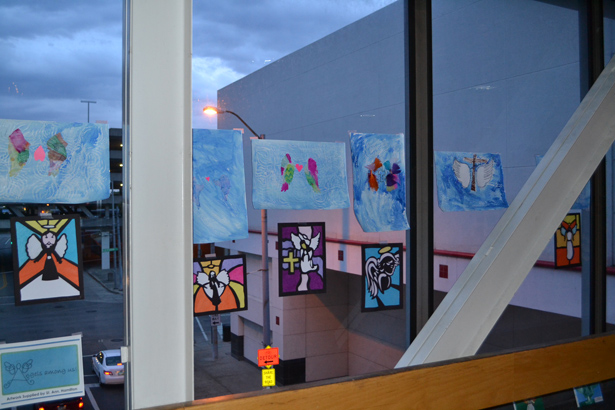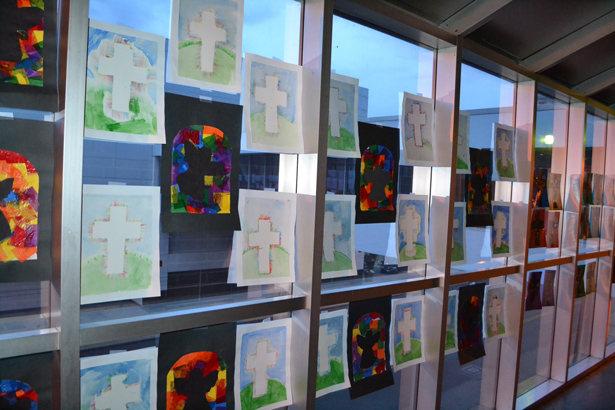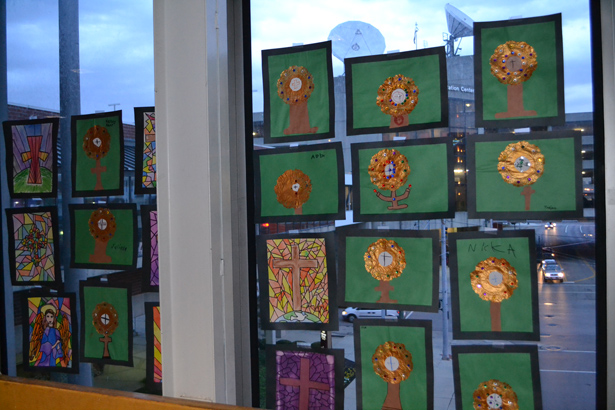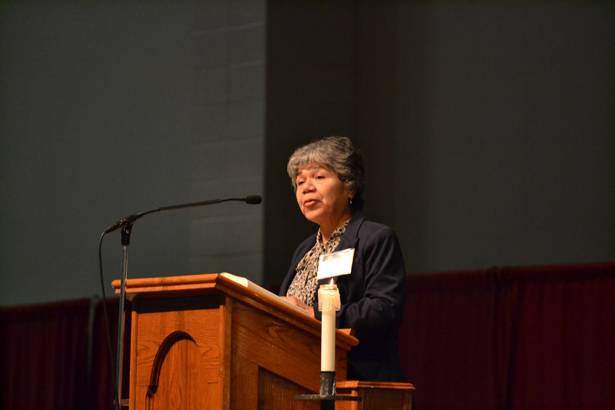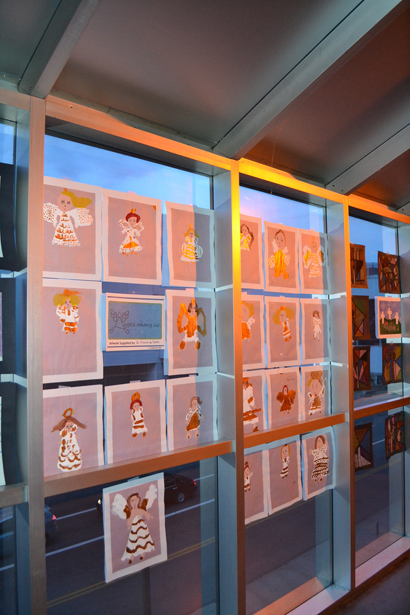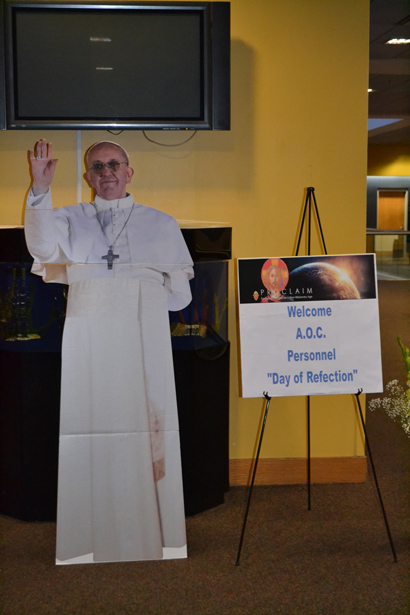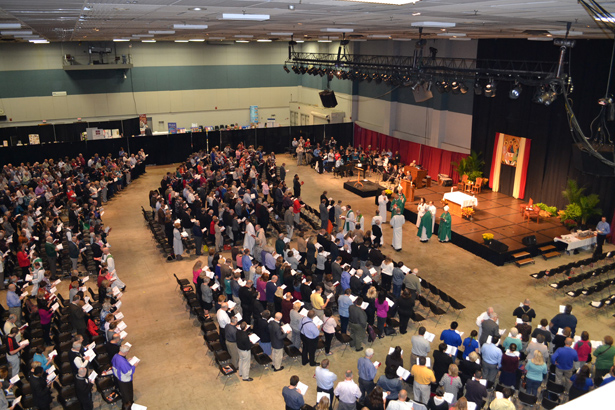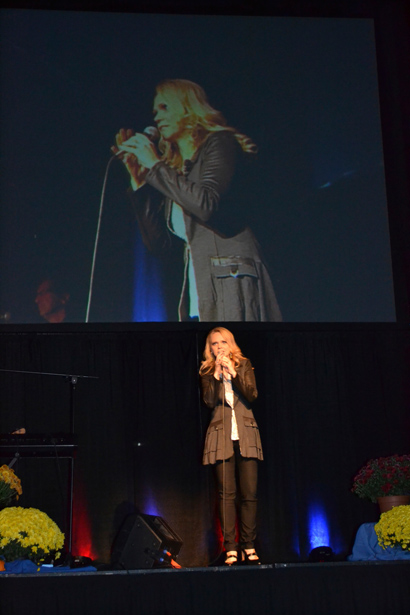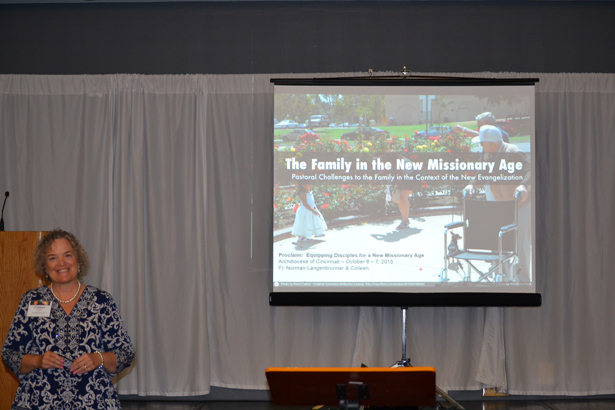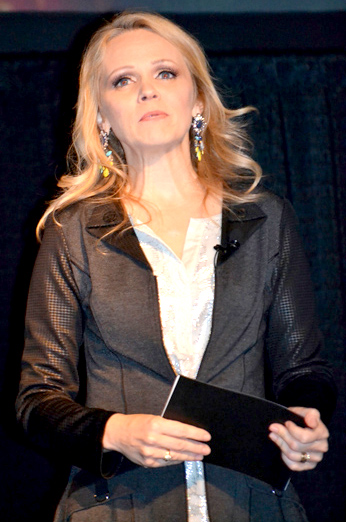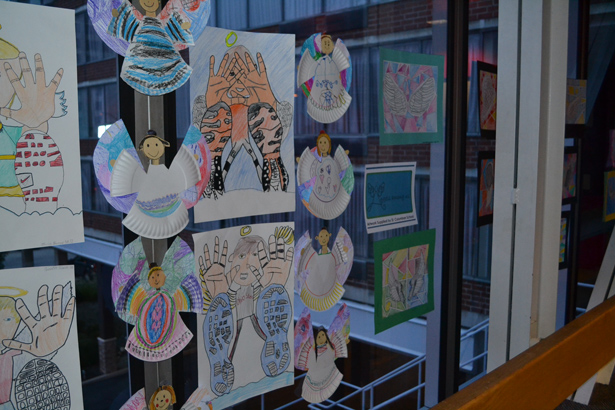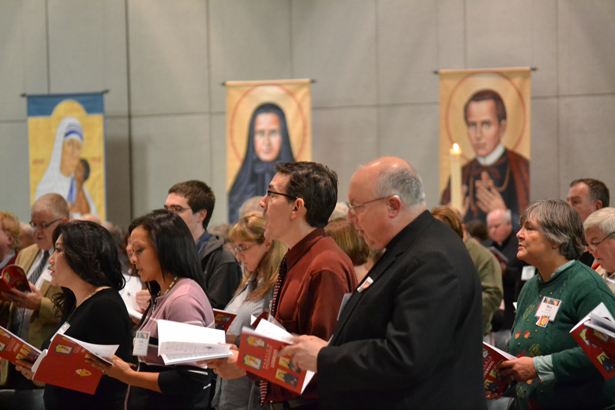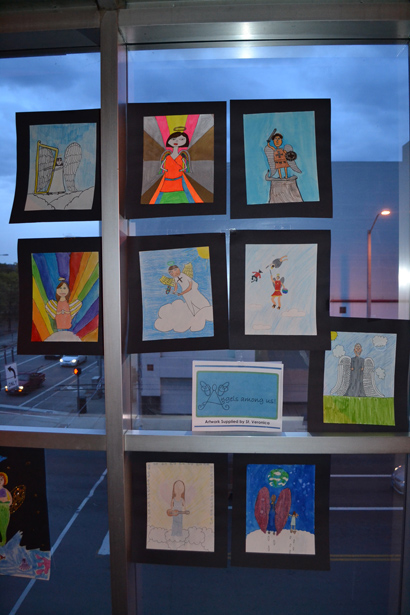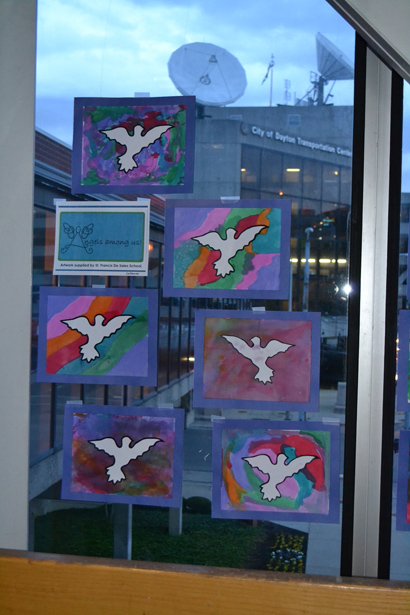 Posted Oct. 6, 2014
Updated Oct. 8, 2014