Reconciliation through sharing: Project Rachel helps women heal after abortion leaves scars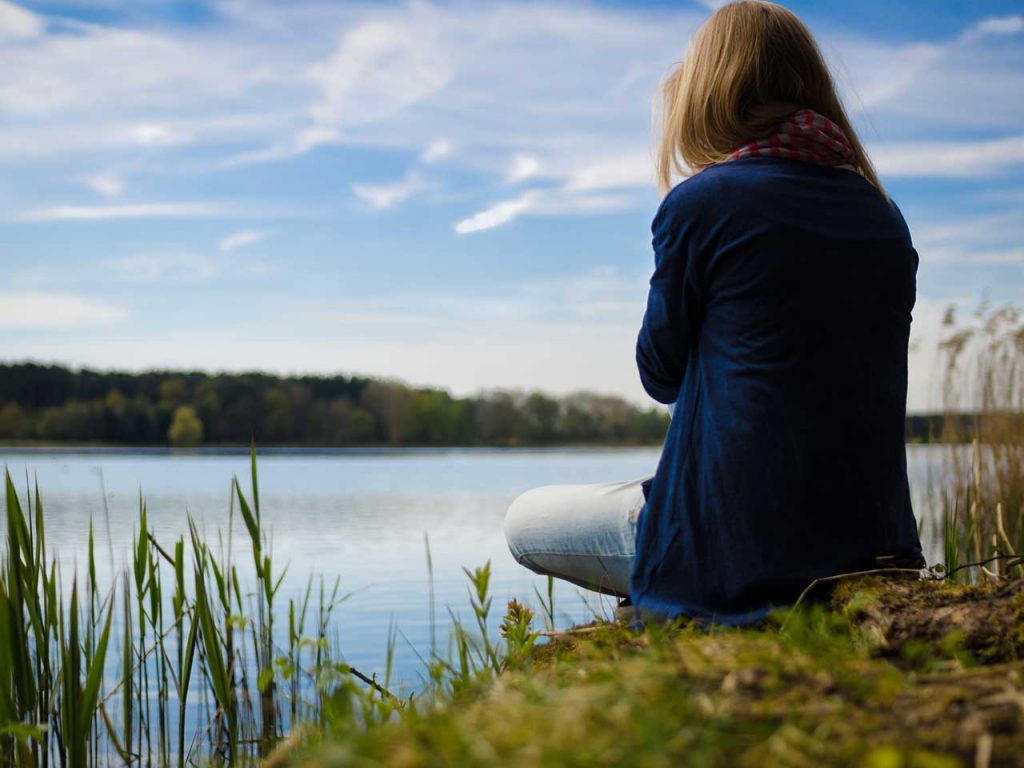 By Erin Schurenberg
Mary Anne Boyd played a grassroots role in developing the resources and programming of the Project Rachel ministry for southwestern Ohio, as Respect Life director for the Cincinnati archdiocese in 1994.
Although Boyd retired in 2013, she remains actively involved in Project Rachel ministry as a volunteer including serving on the team for the twice-yearly weekend retreats like the 2018 one in Cincinnati Oct. 19-21. Boyd's work with Project Rachel has deeply affected her own spiritual journey. "To watch women come to the ministry broken and leave as a new person is powerful transformation to witness," she said. "They leave the weekend retreat with a better understanding of the holy women they are."
Project Rachel is a ministry of the Catholic Church offered to those who have been involved in abortion regardless of their religious affiliation. The name "Project Rachel" was inspired by Scripture; "Rachel mourns her children, she refuses to be consoled because her children are no more," (Jeremiah 31:15). Founded nationally in 1984 and in the Archdiocese of Cincinnati in 1994, the ministry currently operates in 150 dioceses in the USA. The ministry was developed through the collaboration of clergy, laypeople, psychologists, counselors and post-abortive women to provide a team response of care for those suffering in the aftermath of abortion.
Anonymity is a requisite for many post-abortive women, something Project Rachel recognizes. The ministry tries to share its hotline (513.784.0531), email ([email protected] ), brochures and support services details with the dual intent of making the resources as visible to those in need as possible while also maintaining inconspicuous access. Occasionally the ministry is mentioned in church bulletins, especially when the retreats such as the October weekend one of day of reflection such as one on Nov. 17 are forthcoming, but flyers, brochures or even business card sized details should be available in the backs of churches or at pregnancy centers.
The internet always has information as well both through the national website for Project Rachel and the one for the Archdiocese of Cincinnati. In addition to the occasional retreats and day of reflection, Project Rachel has ongoing 8 week long support groups for post-abortive women. Like Boyd, Barb Lanham has also been involved with Project Rachel since its 1994 Cincinnati inception. Lanham finds the ministry to be "deeply life giving" which is critical since so "many of the women affected suffer in silence, imprisoned by their own selves. Confined in isolation by
debilitating shame and fear, post-abortive women can find radical healing by connecting with Project Rachel." Even a one-time conversation on the hotline with a woman who understands can open the door for God to begin the reconciliation.
Current Respect Life director for the Cincinnati Archdiocese, Bob Wurzelbacher, said what all those interviewed about Project Rachel have noted, that many post-abortive women feel not only guilty but even condemned. "They fear rejection or even ex-communication if they share their stories," Wurzelbacher said. "Many of the women who considered or opted for abortion found themselves in a crisis pregnancy. They felt alone, afraid, utterly unsupported. They may fear or face judgment or rejection by the baby's father, their own family, their community or their church. If abortion was the choice made, the decision was not made from a heartless position."
Some involved in the church fear that if they give too much support to the suffering post-abortive woman, the support given could imply condoning abortion. To the women suffering in silence, they portray self-forgiveness as an arduous journey.
Laurie of Cincinnati has a lifelong health condition which influenced her decision to have an abortion at 19. "I felt trapped. Even though I considered abortion to be wrong, I still felt excused by my medical condition to proceed. Immediately afterwards, I felt dirty, empty and ashamed. My self-esteem was already low but the abortion was the start of a full emotional break down. My abuse of drugs and alcohol dramatically increased."
Laurie's sobriety recovery correlated to the same year she went on a retreat for post-abortive women. "I couldn't shake the shame or feeling of being haunted by what I had chosen. My healing started when I stopped keeping my feelings bottled up and I heard other women share their stories." In Laurie's case, a year went by between when she read of a retreat in the local parish bulletin and when she actually attended the retreat.
This was 17 years after the abortion. Keeping the abortion secret for many years is more common than unusual. One woman was 82 years old before she ever told another person of her abortion in her late teens. Her parents had passed unexpectedly and the woman had found herself responsible for raising her siblings. Another didn't admit to an abortion many decades prior until she was on her deathbed.
"The women have grieved alone," Boyd said. "It's when the women begin to tell their stories that the journey of healing begins." In most cases, the family of the woman never knows. The secrets that separate one from family or community can make for not only suffering but sickness, Boyd said.
"There could often be a post-abortive woman present in a circle of people and one would never know," Wurzelbacher said. "We need to ask ourselves if we are speaking and acting with pastoral care. In our words and deeds are we inviting such women back to community to feel a part of church or are we pushing them farther away? Behind every abortion is a woman who needs healing," he said.