Relic Pilgrimage stops in Cincinnati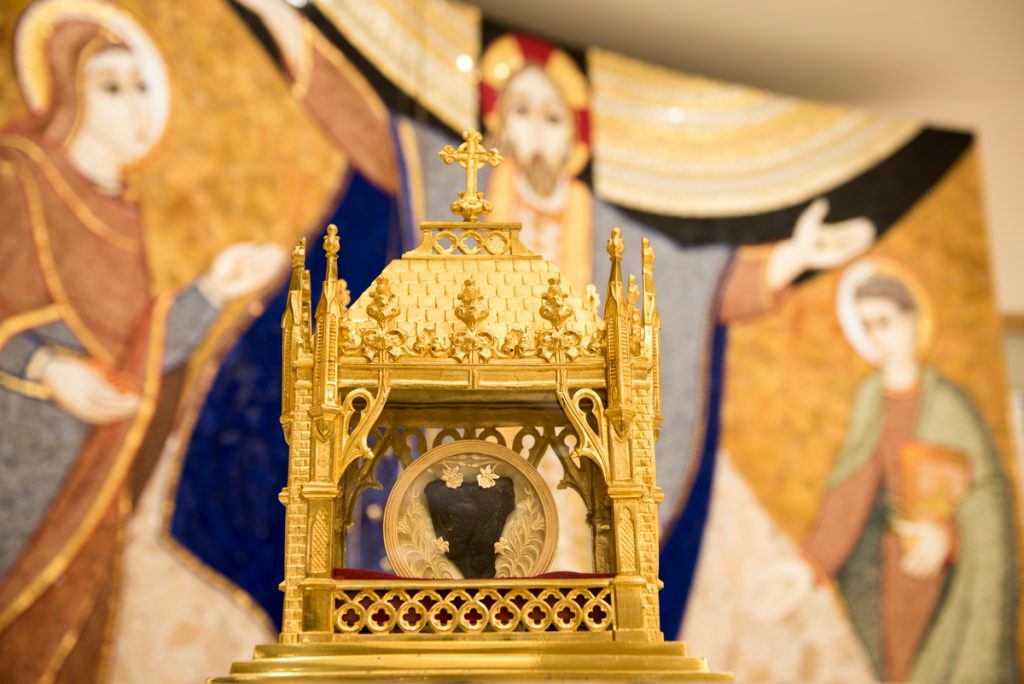 All are invited to this special opportunity to venerate the first-class relic of St. Jean Vianney's incorrupt heart. It will be on display at Old St. Mary's Church in Over the Rhine on Tuesday, Jan. 29, from 1 P.M. – 6 P.M. A reflection on St. Jean Vianney will be given at 4:30 P.M. Confessions will be available throughout the afternoon. Hundreds of faithful are expected to take time to venerate the relic and pray before it.
The relic is on a 6-month tour in the U.S. on loan from the Shrine of Ars in France. The relic will be on tour until early June 2019. Cincinnati is the 17th location for the relic. It will be stopping at cathedrals, churches, chapels and seminaries throughout the U. S. The Knights of Columbus have organized the relic pilgrimage. More information about the relic, the pilgrimage and St. Jean Vianney can be found at: https://www.kofc.org/en/events/vianney.html#/
St. Jean Vianney is the patron saint of parish priests. To follow information on social media about the relic pilgrimage search #HeartofaPriest
What: Relic of St. Jean Vianney's Incorrupt Heart
When: On display Tues. Jan. 29; 1 P.M. – 6 P.M.
Where: Old St. Mary's Church
123 E. 13th St.
Cincinnati, OH 45202
Who: Free and open to the public
The Roman Catholic Archdiocese of Cincinnati is the 44th largest Catholic diocese in the country, with more than 450,000 Catholics, and has the fifth largest Catholic school system in terms of enrollment with more than 40,000 students. The 19-county territory includes 211 parishes and 111 Catholic primary and secondary schools.