Review: New book by Father Hater traces history of catechesis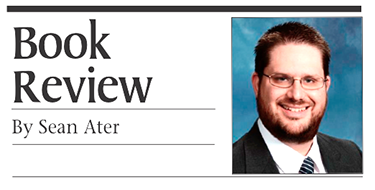 Pop quiz: How would you describe your childhood religious education experience? (Circle the one that applies.)
a. You dare people to ask you "Why did God make you?" Your answer will forever be, "God made me to know Him, to love Him, and to serve Him in this world, and to be happy with Him forever in the next."
b. Rainbows, sunshine and collages, that is all I remember…and that God loves me no matter what.
c. My religion textbook was really good, but my teacher was really bad. We mostly just read straight from the book.
d. My parents signed me up, but I rarely went, I had to get to soccer practice.
Your answer probably depends on which decade you received your religious education. While my quiz is facetious, in his new book Common Sense Catechesis: Lessons from the Past, Road Map for the Future, Father Bob Hater takes the reader through the fascinating development of religious education (catechesis) from the early 60's all the way through the present day using much more sophisticated distinctions such as the Systematic-Memorization Period (answer a), the Eclectic-Chaotic Period (answer b), the Experiential Systematic Period (answer c), and the Systematic-Experiential Period (answer d). Father Hater is uniquely positioned to tell this story. In one way or another he has been deeply connected to the development of religious education in each of the decades that he describes.
For readers in the Archdiocese of Cincinnati, this book is a real gem. Father Hater tells the national development of religious education in our country from a very local perspective. He traces the development of some of the religious education main-stays in the Cincinnati Archdiocese such as the Religious Education Office (eventually the Office of Evangelization & Catechesis), professional catechetical organizations such as DREA and CREA, and local catechetical training programs such as the LPMP at Mt. St. Mary's Seminary and the VLCFF from the University from Dayton (only true religious education insiders know what those acronyms mean).
The most helpful chapter of the book is the last. This is where Father Hater lays out a practical plan for a common sense catechesis that takes into consideration the current Catholic climate.  Parish DRE's take note! This last chapter will give you a realistic picture of how to equip the typical parish religion teacher all the way down to a detailed description on how to conduct a session using his common sense catechesis approach.
Overall, a simple description of Common Sense Catechesis would be to say that this is a book about climate change. The Catholic climate from the 1960's to the present day has shifted dramatically. While debates around the Earth's climate change have revolved around global warming, you could describe the climate change in the Catholic Church as a global cooling. What was no longer is. The church in all areas needs to think about new ways of transmitting the faith. Common Sense Catechesis is one clear attempt to begin doing so.
Sean Ater, an experienced religious educator, is director of the Office of the New Evangelization for the Archdiocese of Cincinnati.
This book review originally appeared in the May 2014 print edition of The Catholic Telegraph.