Ribbon cutting opened new Catholic Central High School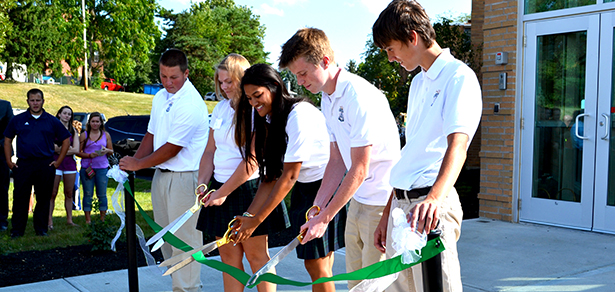 By John Stegeman
The Catholic Telegraph
Nearly 300 people turned out on Aug. 14 to usher in a new era of education at Catholic Central High School in Springfield with a ribbon cutting and dedication ceremony for the newly constructed high school building.
Principal and CEO of Catholic Central School Pete Dunlap served as emcee as those gathered heard from former Catholic Central President Kenith Britt, Capital Campaign leader Patrick Field, vice president of the class of 2016 Catherine Sheehan and pastor of nearby St. Teresa Church, Father Ed Gearhhart. Father Gearhart also blessed the crowd and the school.
"We're here today to witness together a small miracle," Dunlap said in his remarks. "Because when the question was asked, 'Can we build a new high school, build a new chapel, create a new campus for Catholic Central to better serve our students?' I'm sure there were many who thought it would take a miracle. So here we are today, to witness that miracle and offer our prayers of thanksgiving."
Construction is still underway on the chapel.
The new building is adjoining to the old one on High Street, and represents the first major construction project for the school since it was created in 1958.
The new high school contains an auxiliary gymnasium, new weight room, a large entrance area and a collegiate feel. There is also room for a future expansion in the lower level that may one day house science labs. Dunlap said the college atmosphere was created intentionally.
"The campus design includes a lot of details you might notice, and some that you might not," Dunlap said in his remarks. "Details found in the interior lighting, color schemes, the technology choices and even water fountains. Details to provide our students with the ideal learning environment and to assist with their transition to college."
The old high school area will now serve junior high students, and the junior high area will serve elementary school students. Early childhood education continues at the Limestone Campus.
More than 400 donors contributed over $7 million to the capital campaign that funded the construction.
In addition to the features mentioned, the new school building has one more amenity, which has the students excited.
"I'm very excited to spend my last two years in the new building," said Sheehan, a junior. "One huge perk that many of us students are looking forward to is air conditioning. The heat at the beginning and end of the school year can be pretty brutal."
All the speakers noted Catholic Central's "student-centered" approach to education. With that in mind, the ribbon cutting wasn't done by Dunlap, other administration officials or even donors. Rather, it was five students who held the honor. Student Council president Sarah Castle, junior co-class presidents John Kelly and Julia Britto sophomore class president Mathis Amidon and freshman class president Dominic Catanzaro were the ribbon cutters.
Dunlap said the spirit of these, and all the students at Catholic Central, make the school a shining light on a hill.
"It is this spirit of our students that will make this place grow," Dunlap said. "It is this spirit that will make them and this school glow. Glow a light so bright that it will draw other students and other families from all over Clark and Champaign counties. So bright that they'll be proud of us down in Cincinnati.
"At Catholic Central we believe as Christ taught in the parable of the three servants," he added. "You do not rest on your success, you build on it. As we move into this new building, we will continue to build on our success."
Following the ribbon cutting, Father Gearhart blessed each room of the new school with holy water and the school was opened for all to tour. Refreshments were also provided.
The Catholic Central High School building will house the school's roughly 200 students. It was built by Kapp Construction.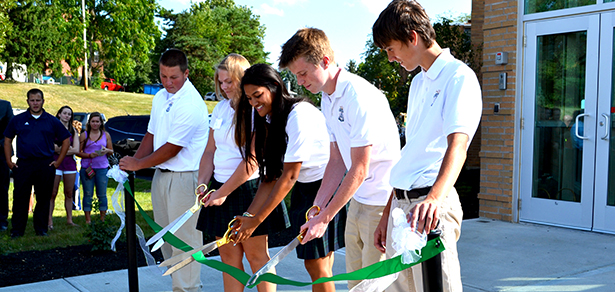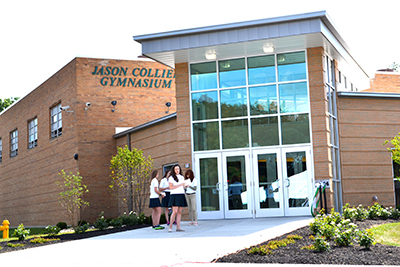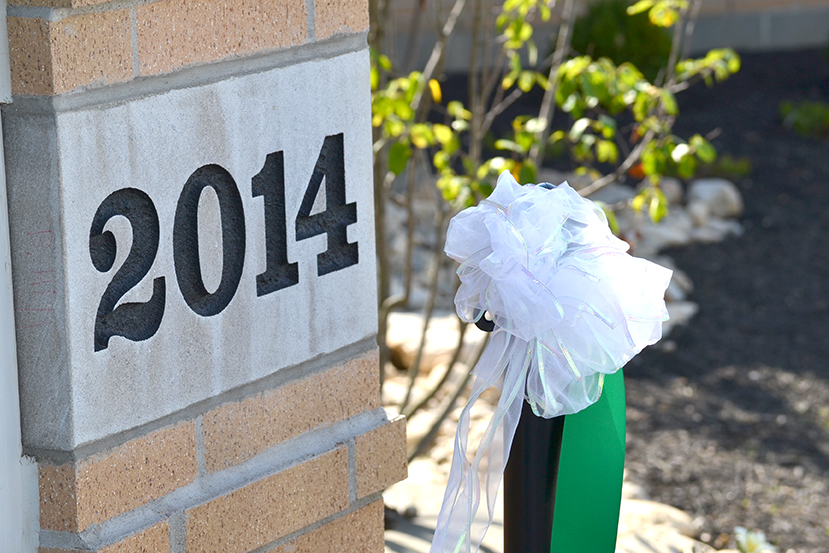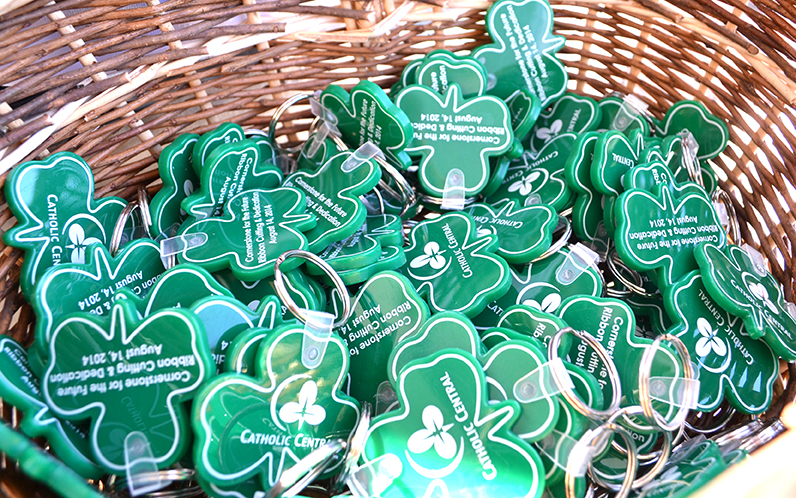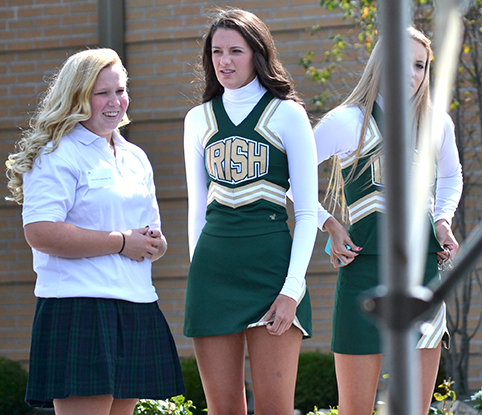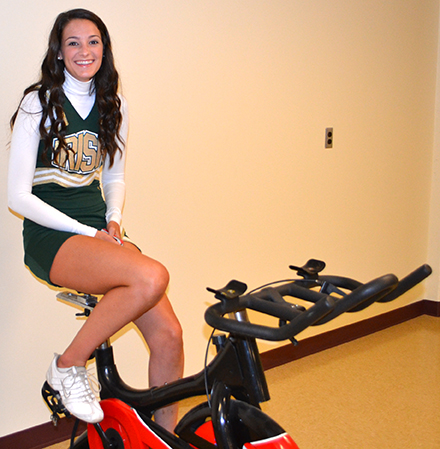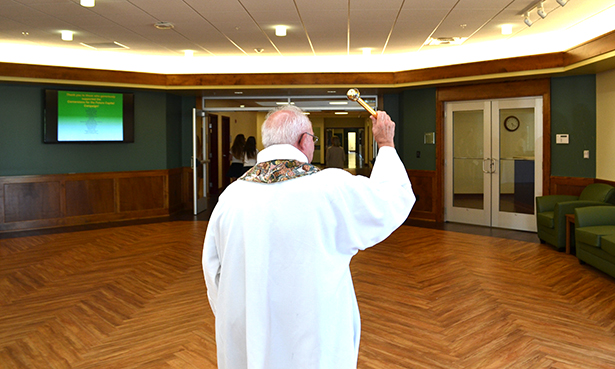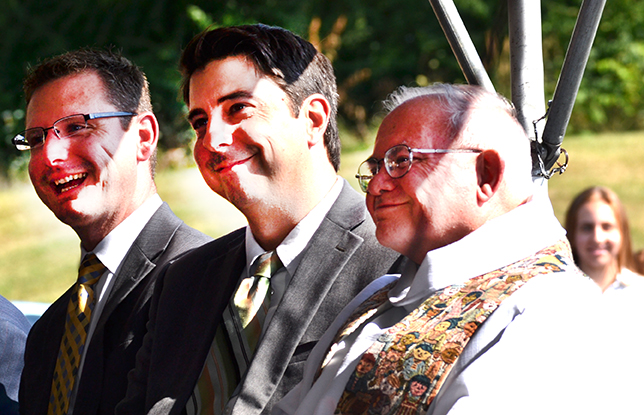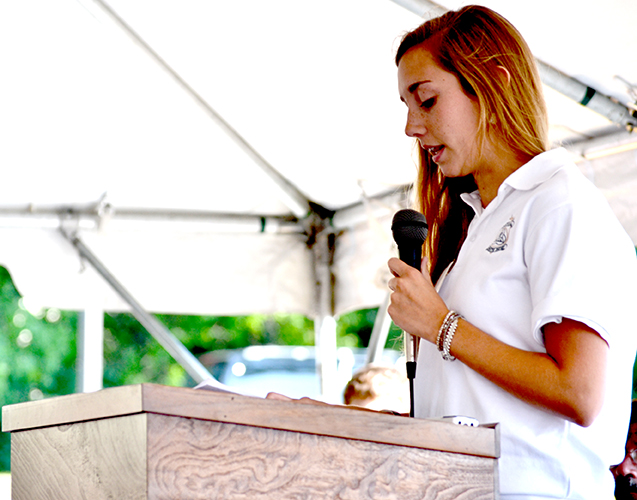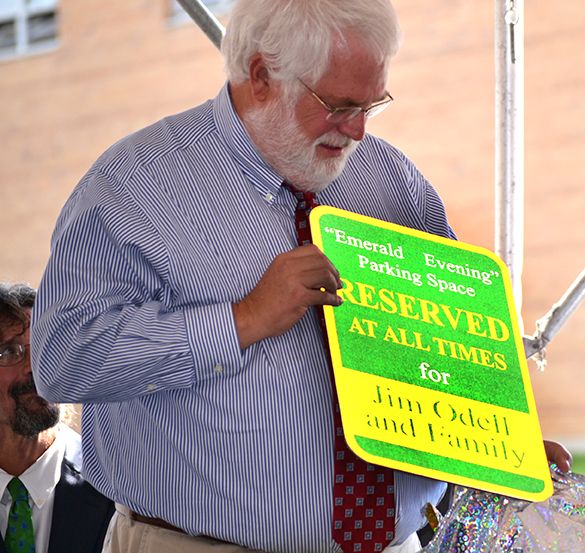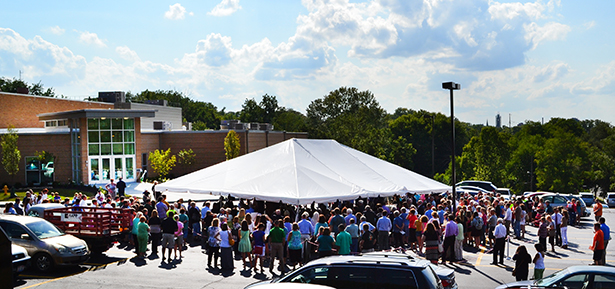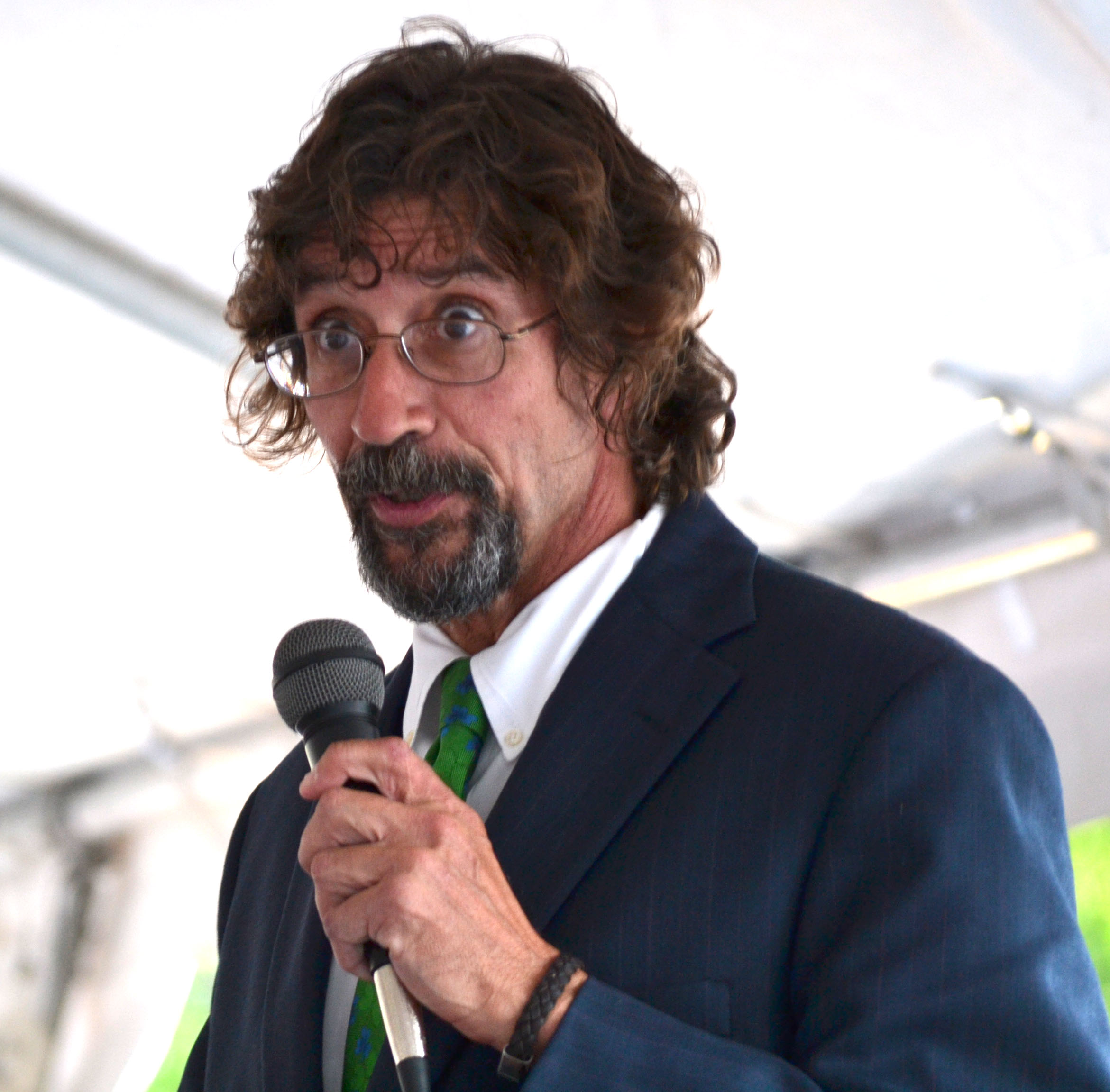 This story originally appeared in the September 2014 print edition of The Catholic Telegraph.