The Richest Versions of Ourselves


In college, my friends and I asked one another, "If we were superheroes, what super power we would choose?" I picked "control." I wanted to be able to control my energy level after a long day of work and school. I wanted to be able to control time so I could stay out longer with friends. I wanted to control my future to ensure I'd find a job. I thought all that control would make me happy. Looking back, that amount of control sounds exhausting.
Growing in the spiritual life is an endless battle against that desire for control. Our small, ego-driven plans for control, have to be tamped down over and over again. The goal of the Christian life is to be less and less in control, thus ordering our life away from our own plans and toward God. St. Paul summarizes this in Gal. 2:20: "It is no longer I who live, but it is Christ who lives in me."
For me, letting go of control doesn't come easy. Does it for any of us? But it starts with a genuine desire to do God's will. In addition to that conversation with friends in college, I also remember my fervent prayer at that time: "Whatever Your will Lord, let me follow." When we endeavor to hand over our lives to God's will, to give up control, we start to open ourselves to who God calls each of us to be. We start to experience God's love more deeply as we become a conduit of God's love for others. Bishop Barron commented on St. Paul, saying, "Though his entire existence was taken over by Jesus Christ, Paul is not less himself; he is, instead, the richest version of himself."
That's what I want to be: "the richest version" of myself, not someone clinging tightly to control. Each day, I try to invite Christ to live in me.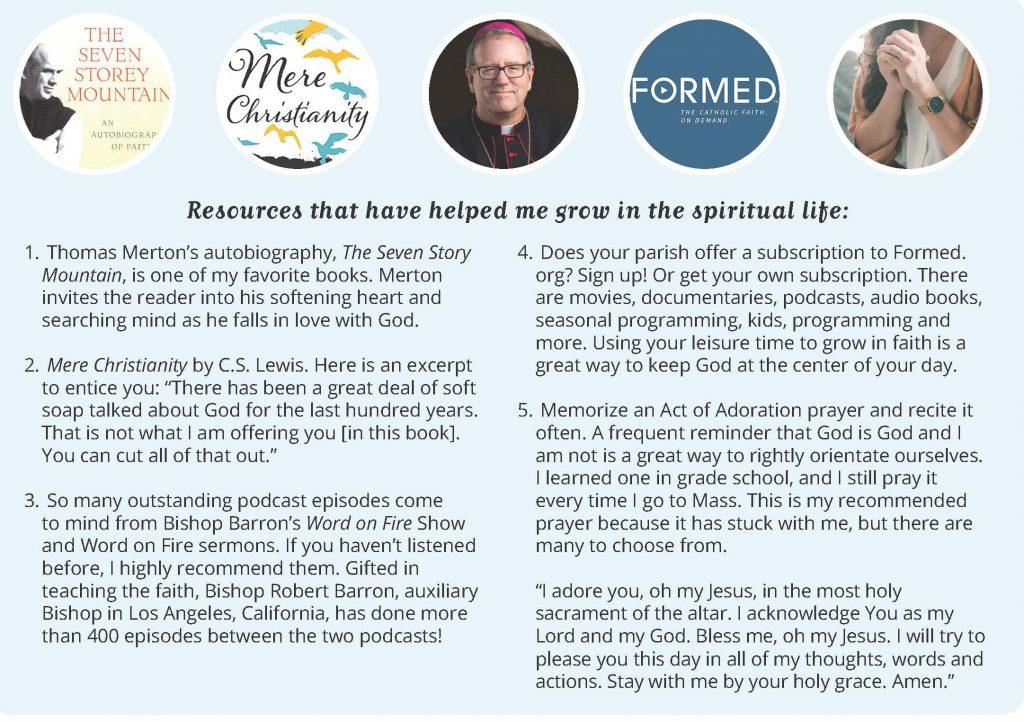 This article appeared in the April 2021 edition of The Catholic Telegraph Magazine. For your complimentary subscription, click here.