ROYALMONT ACADEMY: Regnum Christi School Celebrates 25 Years of Catholic Education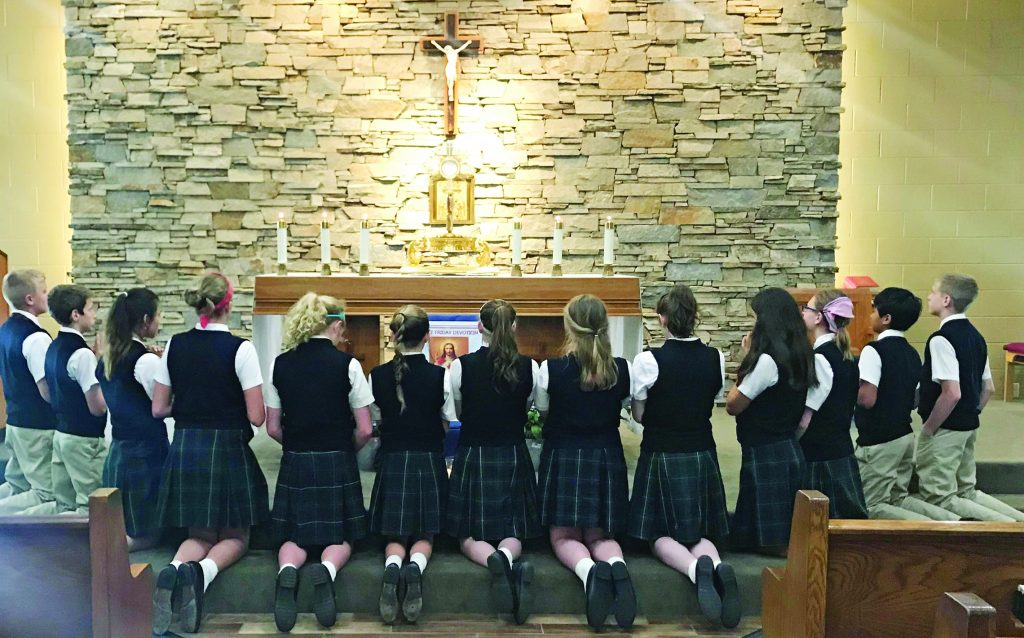 by M.D. Pitman
A quarter-century ago, Royalmont Academy was a small, grassroots Catholic school in Oakley. This year, the school celebrates its 25th anniversary at its Warren County campus in Mason. Growth of the pre-K to eighth grade Catholic school included forming the region's first new Catholic high school in almost a half-century, and has produced many successful graduates.
"For a school that's so young, we've produced quite the dramatic number of scholarships, and our students are out there leading," said Royalmont Principal Veronica Murphy. "Having kids go out as strong leaders was the vision and goal. I think we're achieving that goal."
Royalmont averages 150 to 170 students in a given school year, of which around 50 attend the high school. Murphy said they would like to see total enrollment reach between 225 and 300. Growth is important, she said, but it's more important the school doesn't lose its sense of community.
"No matter how big we grow, we intend to keep it a family, community-oriented group, so that always will be our goal," Murphy said.
The school keeps parents connected through events and activities, like mother and father prayer groups. "Our goal is to keep the family connected to the school because we truly see ourselves in partnership with parents," Murphy said.
"What's critical for the school," said Father Jesús Salinas, "are Royalmont's four formation pillars: spiritual, intellectual, apostolic and human. They are designed to "form the whole person, not just the spiritual side, not just the human side, not just academics."
Martha Haenni, an administrative assistant at Royalmont, has been involved with the school since 2003, and has "seen a lot of beautiful things, a lot of growth." Her daughter, Clare Haenni, was at Royalmont during its first year as a high school in the 2014-15 school year.
"I think the inspiration for the high school is we wanted to continue to bring the formation that we have in our preschool through eighth grade to those older students," she said.
Catholic high school options are abundant, yet Haenni felt there was "something different to offer" at Royalmont. "We felt like what we had at the grade school (level) could easily translate up into those high school years," she said. "There have been challenges but it's been a beautiful thing to see."
Murphy said they will continue to share the charism of the Regnum Christi with area families.
"As that movement grows, we will grow with them, so to speak, and share that with our geographical area," she said. "The charism itself is to form Christian leaders and to develop each student's relationship with Christ."
This article appeared in the October edition of The Catholic Telegraph Magazine. For your complimentary subscription, click here.