Salesian Guild to honor Maryanne Zeleznik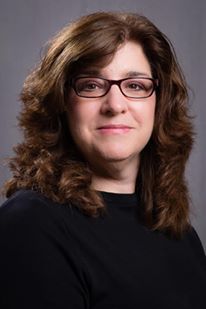 Maryanne Zeleznik, news director of 91.7 WVXU for 10 years, will be honored as the Salesian Guild's Distinguished Communicator of the Year at the group's annual dinner meeting in Cincinnati on Saturday, Jan. 23.
Please mail completed registration form by Friday, Jan. 8, 2016.
Guest speaker for the event will be playwright and composer Mark Friedman, co-creator of "Tenderly: The Rosemary Clooney Musical." He will talk about creating the Clooney musical, which sold out Playhouse in the Park last winter. Friedman has been a church music director, educator, liturgist, and cantor.
The Salesian Guild, named for St. Francis de Sales, patron saint of writers, is an annual gathering of Greater Cincinnati Catholics working in various communication fields, including journalism, education, advertising, and public relations. The group, which has no dues, comes together once a year to share liturgy and fellowship.
This year's event begins with a Vigil Mass at 4:30 p.m. at the St. Clare Convent Chapel on the Peace Center campus of the Franciscan Sisters of the Poor in Hartwell. A reception, dinner, and the program will follow.
The evening will also include an update on media law by attorney Susan Grogan Faller, presenting sponsor of the Salesian Guild dinner.
The Distinguished Communicator of the Year Award was begun in 1994, on the fiftieth anniversary of the Salesian Guild, to recognize a communications colleague who exhibits professional excellence and faith in action in the workplace.
According to a Richard Eiswerth, President, General Manager and CEO of Cincinnati Public Radio, Zeleznik "has demonstrated the highest level of professionalism, integrity, grit, and determination" over the course of her career in public radio journalism.
Before joining the staff of WVXU in 2005, Zeleznik served as News and Public Affairs Director at WNKU for 20 years. Over the past 10 years she has won numerous awards, including the coveted Leo C. Lee Award for significant contributions to public radio news.
Emcee for the evening's program will be Kit Andrews, former anchor of WKRC-TV news.
Download registration form HERE.
Learn more about the Salesian Guild HERE.