Seize the Moment Mediatrix: The month of May and the neglected church teaching about Mary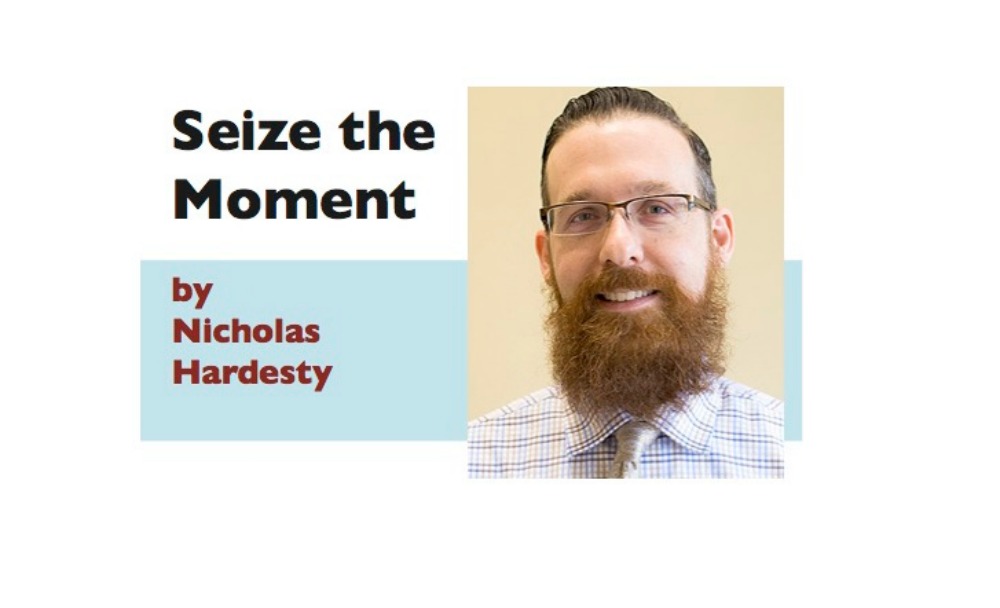 May is a magnificent month. Spring is here. The sun is shining. Life is emerging from its slumber. In Catholic tradition, this month of light, warmth, and motherhood is also devoted to the mother of Jesus. May is the "month of Mary," and so it is fitting for us to consider the truly amazing role that she plays in our lives.
Yes, Mary is our mother. But, did you know that she is also the "Mediatrix of All Grace?"
Many Catholics have never heard of this teaching. It is certainly a profound mystery. But, I think I've found a simple way to explain it.
When we say that Mary is the "Mediatrix of All Grace," we mean that Mary cooperated and continues to cooperate in an extraordinary way in the saving mission of Christ, who alone is the unique mediator between God and man. This has been the teaching of the Church from the earliest centuries.
Now, it may seem peculiar at first to think of a human being working with God to bring us grace. We tend to think of only Jesus doing that. But, while Jesus alone is the Savior and Redeemer of all mankind, Scripture reveals that He also wishes to give us some participation in His saving and redeeming work.
For example, St. Paul said, "I have become all things to all men, that I might by all means save some" (1 Corinthians 9:22). He considered himself to be, in a sense, an actual savior of the people he served. But, Paul was not dethroning Jesus. Instead, he was working with Jesus. He was "God's fellow worker" (1 Corinthians 3:9), "working together with Him." (2 Corinthians 6:1)
If Paul can play his part in Jesus' saving work, then certainly Mary can. In fact, we all can. The difference is that Mary does it better. No one can participate in Jesus' saving work the way Mary did and continues to do. This is why she has the special title of "Mediatrix of All Grace."
We see this special role of Mary in three stages of her life:
First, in her fiat: Mary's response to the angel, "Let it be done to me according to your word," was the occasion for the Son to enter human history. She gave Him the flesh that He nailed to the cross for our salvation. In a very real way, Mary brought salvation to the world.
Secondly, at the foot of the cross: Since Mary was sinless, she was able to stand with Jesus and perfectly unite her will and her suffering with the will and suffering of her Son. Remember: Whenever someone suffers for the sake of someone else, that someone is rewarded with grace. That's what "offering it up" is all about. When we consider that Mary did this perfectly, and for the whole Church, then there's no doubt that a ton of grace was poured out.
Finally, in heaven: Once Mary was assumed body and soul into heaven, she was crowned Queen of Heaven and Earth. As Queen, she sits at the right hand of the King, as mothers always did in the Davidic Kingdom, and she intercedes on our behalf. Since "the prayers of the righteous are very powerful in their effects" (James 5:16), we can be sure that if anyone turns to Christ or does any good thing, it is because Mary intensely desired it and prayed for it.
I know, this is a lot to take in, and I hope I haven't scared you away. I encourage you: Pray about this. Ask Jesus to show you what a relationship with His mother might look like for you. In this "month of Mary," ask Him to open your heart and fill it with His love so that you can love His mother the same way He did.