Seminarians in Honduras for Exchange Program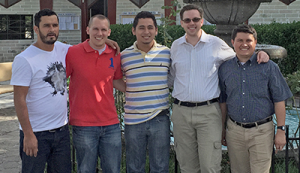 Archdiocese of Cincinnati seminarians Alex Witt and Jeff Stegbauer will be in Tegucigalpa, Honduras for four weeks as part of the seminary exchange program.
While in Honduras they will work on their Spanish language skills, live at the seminary and visit urban and rural parishes and missions. They will also have an opportunity to meet with Cardinal Oscar Rodriguez and both clergy and lay leaders.
For the full story at the Athenaeum of Ohio's website, CLICK HERE.