Seminary to host Father and Son Day of Service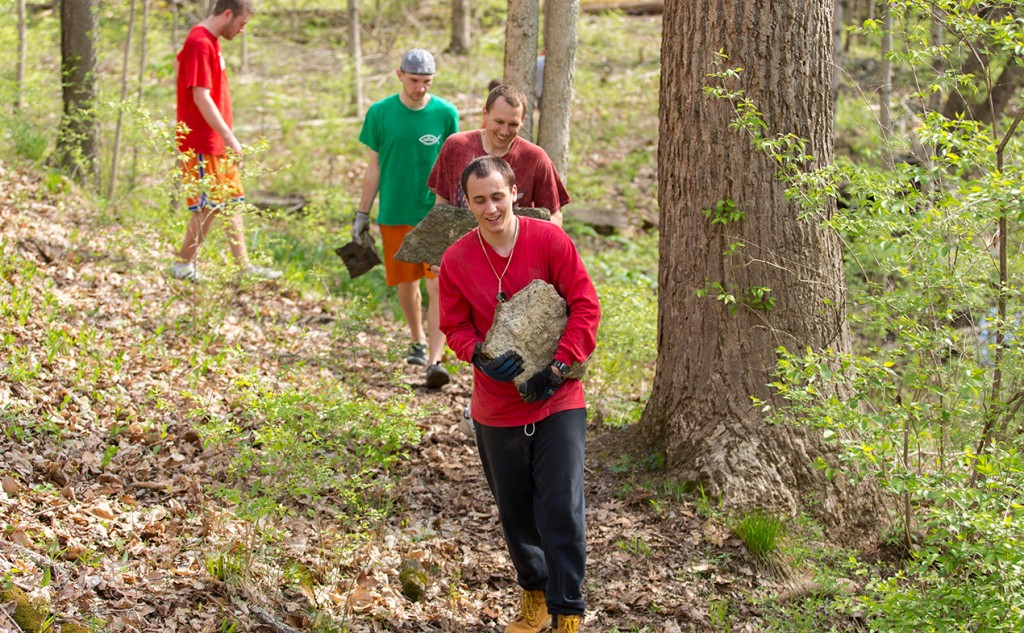 Young men (ages 13 through 18) and their fathers are invited to "Real Men, Real Faith: Father and Son Day of Service" at Mount St. Mary's Seminary in Mount Washington on April 9.
The Day of Service provides a unique opportunity for young men and their fathers to spend a fun, fruitful, faith-filled day (from 9:00 am to 5:30 pm) at the seminary.
"I'm excited for this event; we already have 18 signed up," said seminarian Tim Fernandez, a member of the Knights of Columbus Council organizing the Father and Son Day of Service. "We're hoping for 30 plus, so we want to spread the word all over the archdiocese."
Participants will take part in service projects, games, luncheon and have time to interact with seminarians in formation. They will also have an opportunity to hear a talk on the vocation of manhood by transitional deacon Alex McCullough and his father, Dan McCullough, as well as celebrate Mass.
"This is a great opportunity for guys to get a snapshot of seminary life. We have our work, our play, our studies, and it's all rooted in prayer with Mass, Holy Hour and the Rosary," said seminarian Andrew Hess, who is also a Knight of Columbus helping coordinate the event. "We want to help men to grow in fraternity and learn about vocations. It's not necessarily just for those discerning a call to the priesthood, but for those who want to be good and holy men in the Church."
Read the rest of the story, complete with contact and pre-registration information, at Mount St. Mary's website.