September a Time to Remember and Pray for Prisoners of War (POW) and Those Missing in Action (MIA)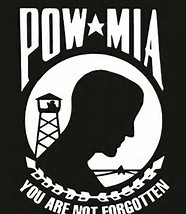 Archbishop Broglio calls on faithful for prayer and support
WASHINGTON, D.C.—In September, the Archdiocese for the Military Services, USA (AMS), takes time to remember the brave service members listed as Prisoners of War (POW) or Missing in Action (MIA).
In a letter to the AMS faithful, His Excellency, the Most Reverend Timothy P. Broglio, J.C.D., Archbishop for the Military Services, invites everyone to remember those individuals and their families in their prayers, or offer the Divine Mercy Chaplet for all people listed as POW or MIA.
"As you know," Archbishop Broglio writes, "every casualty of war, POW and MIA included, represents not only one life affected, but many—parents, spouses, family, and friends. POW and MIA remembrance brings into sharp relief the importance of the sacraments in the lives of the approximately 1.8 million AMS faithful. As our nation continues to engage in conflict, the AMS ensures that the spiritual and pastoral needs of service members and their families are met."
The AMS receives no government funding and depends entirely on private giving for survival. Archbishop Broglio welcomes donations so that the AMS can continue to provide its faithful with the sacraments, pastoral care, and catechesis. The Archbishop writes, "I ask that you prayerfully consider making a one-time charitable contribution to this Archdiocese or establishing a recurring gift online today at www.milarch.org/give."
Archbishop Broglio also requests prayers for a lasting and just world peace.